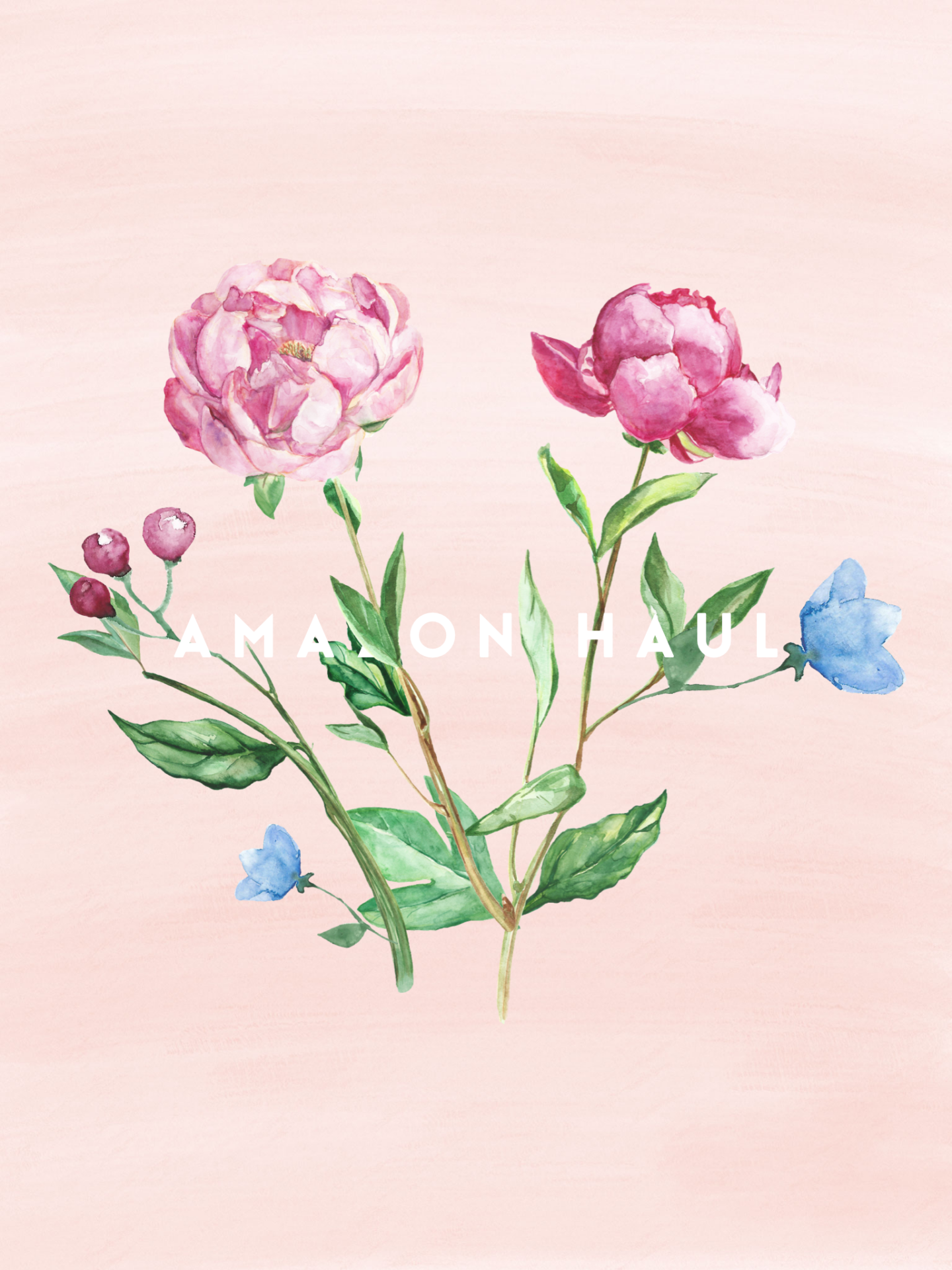 The other day I shared a little snippet of the (many) boxes I received from my most recent Amazon order. If you're anything like me, you're probably nosy and wondering what I got, because Amazon is honestly becoming my new favorite place to shop. There are so many hidden treasures which is why I thought I'd share some of mine with you today. Click on the picture to take you there to shop…

Dot's Pretzels – I don't even like pretzels but these.are.amazing! Just try them, you'll see what I mean. They're more buttery and have a crack-like addicting seasoning.
Indian Healing Clay – Supposedly this mask is a game changer. I haven't used it yet, but check out those five star reviews! I'm majorly impressed! I will give it a try and let you all know what I think. The fact that you mix it with apple cider vinegar is super intriguing to me! We'll see
Mini (knock off) Golden Goose Shoes – Got these for my daughter and we love them – both of us! The quality is amazing for the price ($27 – but Amazons prices fluctuate regularly) and they look very similar to the real $200-$300 pair. If you have a little girl, these are a must! The come in toddler – little girl sizes and fit true to size in my opinion.
Refrigerator Organizer Set – Tis the season for organizing everything! And this set will help get your fridge started. I was first and foremost impressed with the price. $30 for a pack of five organizers is a steal in my opinion! You would probably be able to pick up two for that amount at the container store. The quality is great too. Highly recommend if you're looking to give your fridge a jump start on organizing.
Elements of Style Coffee Table Book – I've been buying coffee books here and there to decorate throughout my house and this one caught my eye. I love the pattern on the spine of the book. I'm actually using this as a decor piece on my front entryway table but it also has great content for decorating, too. Win win!
Laneige Lip Sleeping Mask – I was replenishing my stock on this… I've talked about this beauty product before but it is hands down my favorite lip mask/treatment. It's meant to be worn/put on before bed so that your lips soak in all of the goodness overnight, leaving them very smooth and hydrated by morning, however, I put it on as lip gloss in the morning or honestly whenever. It works really, really well if you struggle with dry/chapped lips!
Bracelet/Bangle – A knock off David Yurman bracelet that has pretty good reviews.
Carter's Pajamas – This specific pair is one of my favorites for my boys. I've bought them a few years in a row now. I love the animal characters and how warm/cozy they are. I'm going to continue to buy onesies for my "babies" as long as I can so they appear to be babies to me 🙁
Teeth Whitening Charcoal Powder – This stuff is all natural and has, again, very high reviews! And… it works! It removes stains/yellowness after one use but I noticed the biggest difference as I had used it for a few days. If you're a big coffee drinker like me, you'll love this! Tip: You're going to want to buy a toothbrush specifically for this powder. It turns your toothbrush dark grey 🙂
Bamboo Initial Necklace – I've showed you guys this necklace before, but I lost my "M" initial so I ordered another one – ended up going with a "C" (for my last name Cole) this time. Such a great find! I've gotten so much use out of it!
Storage Cubes – I needed these for my kids rooms so I grabbed these in black.


XOXO