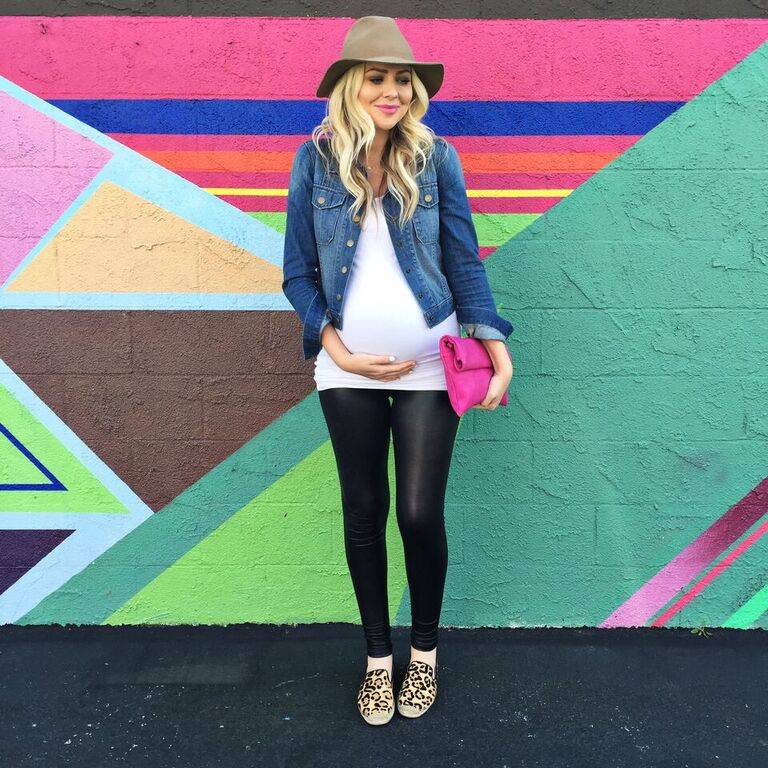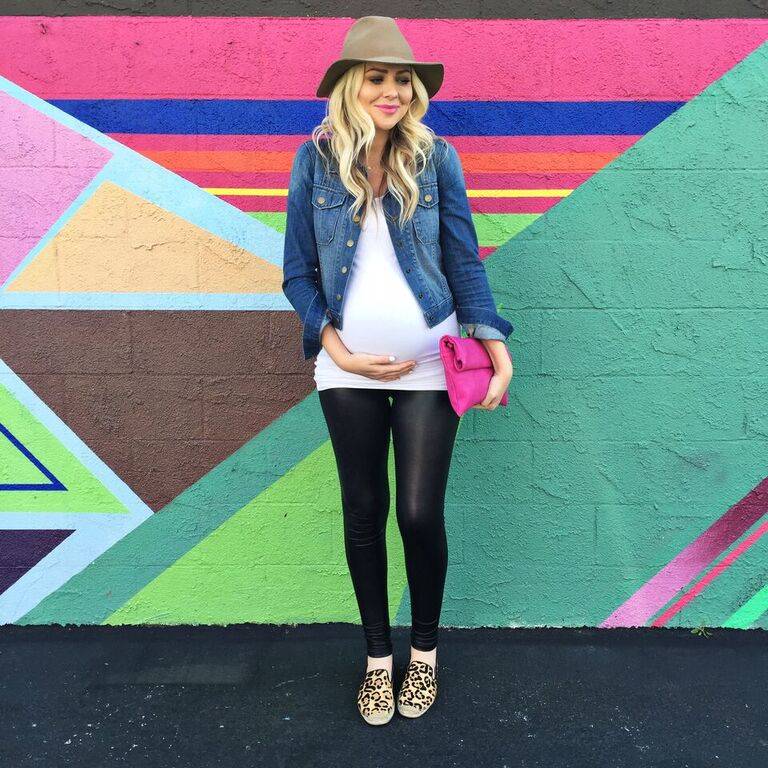 Well… we've hit (almost) week 34- WEEK 34 of being pregnant people! You'd think by the third time around I'd be a semi-pro at this stuff, but I'm telling you… nope. Not even close. They say everything is heightened and happens faster with each pregnancy and boy are they right! I've been having braxton hicks since week 25! So much so that I've been able to time them to be about 5 minutes apart all day, every day. I think my body was so wore out and tired of them last week that they turned into painful contractions for (about) half an hour. I laid there thinking, no way… this can't be it… I'm only 33 weeks! They rushed me into my OB to be checked and sure enough, things were fine and dandy. They did however say that if the braxton hicks continue at the rate they're going, it could possibly put me into labor early. Only time will tell! I was one week early with my daughter and 3 days early with my son (which is honestly perfect in my opinion… the one week early part).
I also had to have an additional ultra sound done a few weeks back as I had what they call Placenta Previa (low line uterus). It's extremely common, especially amongst women who have had multiple pregnancies. The results were all positive but my favorite part from this experience was getting to see my baby boy so up close and personal. The technician and I hit it off and I joked (mainly serious) that I wanted to find out how much he weighed, how he was measuring, etc… you know, all that nosy stuff us moms want to know pretty much all the time 😉 Basically all the extra stuff she didn't HAVE to do. Sure enough, she spent way more time on us than needed and gave me literally every measurement possible. He was/is measuring 2-3 weeks ahead!!! I knew he had to be bigger as this is by far the biggest I've been with all three of my babies. I already feel like I'm carrying a strait up basketball around!
All that to say, it made me fall in love with him that much more watching him on screen. I know he is going to be the perfect completion to our family and I just can't wait to see how it all pans out… and to kiss that sweet face 100000X!
On the practical side of things… we are waaaayy behind where we should be in preparation for this little guy. We've been (or I should say my hubby) working on building my kids a bunk bed (I had my heart set on a specific bunk bed I eyed on Pinterest) and being that this is his first time… we're figuring things out as we go 🙂 SO- my kiddos are still currently in their separate bedrooms and hopefully (fingers crossed) the change will take place this weekend. They are SO excited to bunk together… something about sleeping with your siblings growing up that always made bedtime so much more fun & so much easier to fall asleep (at least for me!).
So, Jude's nursery hasn't.even.started :((( It's okay… it will happen. And the reality is he'll be by my side for the first (give or take) 2-3 months anyways. I know everyone has differing opinions on that subject but both of my babies slept in our room til about that time (Brooks probably longer because of his acid reflux).
Things have been literally non stop for us and my husband and I were just talking about how we feel like our to-do list is a million pages long with little to no time to dedicate to getting things done. I know it's a season of life and to be honest, we are the ones who create and allow the fast paced lifestyle we live (and love). I'm just (slowly but surely) learning to live in the moment and be okay with what currently isn't and what's to come. I try to not let my OCD / always thinking forward ways get in the way of being content with the here and the now. Because in six weeks, we'll be welcoming new life into our family and I can't stinking wait! Family is what matters most to me and I hope my life and words always reflect that truth.