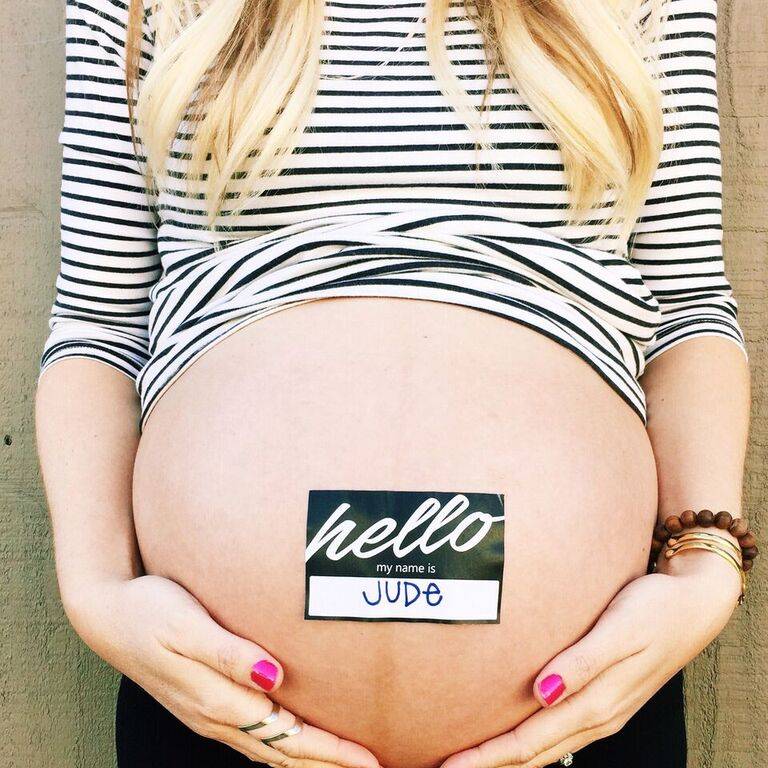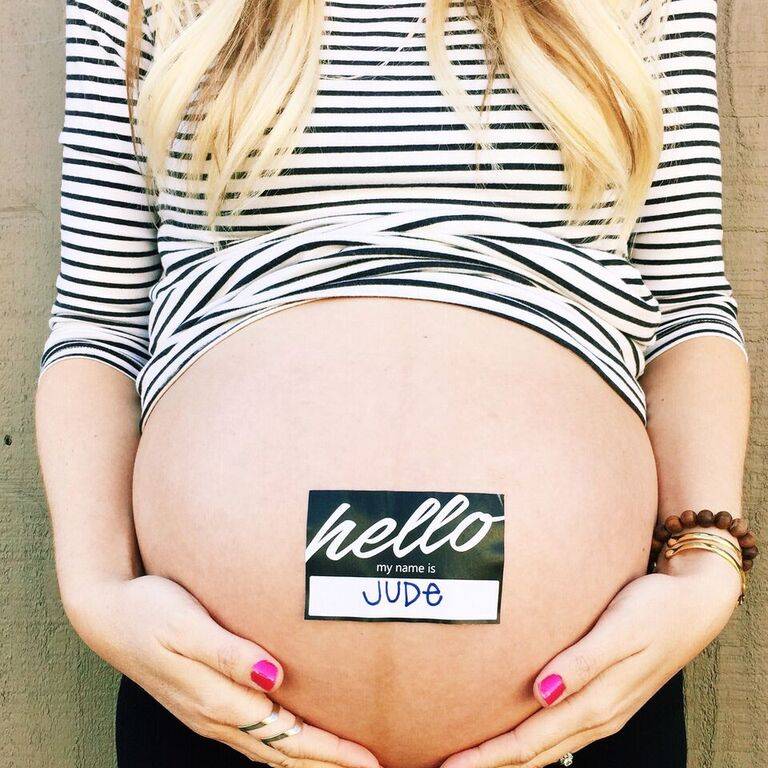 Well, we're getting down to the wire here and I think everyone including the little (actually big… I'll get to that in a bit) guy in my belly is anxious and ready for thie big day, whenever that will be. I'm sure of it by the 103948 kicks I receive daily. I shared a few weeks back that I went in for an ultrasound to see if my placenta previa had fixed itself (very common) and thankfully it had. All is well in that department. However, it was at that appointment we discovered just how big Jude was/is. He was measuring anywhere between two-three weeks ahead on all of his measurements. As a lot of you have mentioned/commented on some of my IG pictures, US measurements tend to be off at times so it wasn't alarming or concerning to see him so far ahead. But because of these findings, legally I had to have another US around 37ish weeks to find out if he was still leaning on the larger side (According to my OB, now-a-days they will encourage inducement if baby gets close to 10 lbs. for pre-cautionary reasons). I had that appointment two days ago and sure enough, he measured at over 40 weeks in just about every measurement, guesstimating his size to be close to 8.5 lbs. with three weeks to go. Whew! It hurts just thinking about it 😉 I had two normal-ish sized babies (7.8 lbs. & 8.4 lbs) so call me a baby (no pun intended), but the thought of pushing out anything larger kiiiiiinda makes me nervous. The healing process with my son (8.4 lbs) was a lot longer than with my daughter.
Fast forward to today. I went in for a check up to go over my US results and found out that in addition to him being bigger, I also have what is called Polyhydramnios (sounds way worse than it really is 😉 – in English terms, I have a large(r) amount of amniotic fluid. Because the baby is larger and the extreme amount of amniotic fluid, Jude isn't able to move into the canal like babies typically start to do around this time, thus he is still high and able to move and flip around (if he so chooses) potentially into the breach position before birth. At this time he is head down (hallelujah)! I'll be going in for a few stress tests next week just to make sure all is well (had one today and he looked/sounded great!) and…. drum roll please… hands down best news of this update period… they have scheduled me to be induced on Monday, March 28!
So… Please say a prayer for Jude and I! Honestly, more so for mama to get through this next week without being too uncomfortable 😉 I'm not too worried about his health and what could potentially happen… While there are definitely additional concerns tied to the condition I have, I'm fully trusting the Lord and know he's got this. I tend to be a worry wart (especially when it comes to my kids, ya feel me mamas!), and can let my mind overly obsess over unnecessary things if I allow it. So piece of advice for those of you who are like minded, don't google anything to do with sicknesses/conditions etc.- just don't 🙂
Thanks for caring! & next "Baby Jude Update" will include pictures & birth story of baby boy.
CANT.WAIT!