Where to begin!
Our sweet little Jude is now three weeks old and our lives have changed for the better!
I remember wondering with each new baby just HOW I was going to find room in my heart to love another just as deeply as my previous, and sure enough, there has been more than enough love to go around. Three times around!
For those of you who read my (previous) post regarding my preggo status/concerns at 37ish weeks, you'll remember that I was diagnosed with Polyhydramnios (aka- an extremely high level of amniotic fluid). Just to put it into perspective, the average amount of amniotic fluid at this point in pregnancy is generally between 11 – 20 ish… I was at a 39. Extremely high. And explains SO much. I was extremely uncomfortable (way more than my previous pregnancies) and I couldn't figure out why. That along with looking like I was about to birth twins any day (I have pictures to prove it!)
Fast forward to my 38 week check up (we're at the weekly check up's by this point, you know, when you basically feel like you live at the doctors office). My OB checked me, we did a stress test to make sure Jude was fine (which he was), and last but not least, an ultrasound to find out if my water levels had increased. Sure enough, they had. My OB took a long pause, looked at me with a puzzled look, and said "Well, are you ready to have a baby today?". I honestly wasn't shocked. I just had this gut level feeling things were going to happen sooner than later. I felt like I was carrying an 11 pounder around and couldn't figure out how I hadn't gone into natural labor yet by this point. She went onto explain that had my water broken at home, complications were at a higher risk and she wasn't willing to take that chance.
The timing of everything was crazy as my entire household (hubby included) except for me was sick. Throwing up, stuffy noses, coughing… you name it, we were facing it. Thankfully my husband had somewhat taken a turn for the better that morning and felt good enough to be there for the delivery.
We checked into the hospital around 1:30pm on March 21. I won't bore you with the nitty gritty details, but 6 hours later at 7:19pm, we met our sweet boy- Jude Nathan! He shocked us all weighing in at only 7 lbs 9 oz.. I was sure there was an 8-9 lber in there! That dang water!
We stayed at the hospital that night and left the following. We were dying to get home to create our new normal with our now family of five.
I have to say, we have been BLESSED and I am truly grateful because of it. Jude has got to be one of the most easy going, go-with-the-flow babies. My husband and I keep looking at each other thinking "is he real?!" (Knock on wood). People always told me number three is typically the easiest, but I have also always heard the transition from two to three is the most challenging. In our case, they were right with the first and wrong with the second. I'm not sure if it's because I mentally overly prepared for crazy town or because it's just reality, but this transition has been the easiest thus far (all the praise hands!). Don't get me wrong, I've had my moments and it's non.stop.busy! We're out numbered and there's another one to add in for everything… getting dressed, laundry, feeding, etc… things are always moving. There's always something to do. But we've been truly blessed by such a happy, healthy baby boy and I couldn't be more thankful because of it!
Brother and sister are adjusting well, too. Well… sister is. Brother is taking some getting use to. He's definitely playing into the middle child syndrome thing in finding his new place in the family. He has such a sweet, tender heart, we've had to be intentional about making sure we focus on him with such a big shift happening in his little world. Big sister is absolutely loving her new role as second mommy and jumps at the mention of asking for help with Jude. Feeding, changing, burping, holding… you name it, she's on it!
Looks wise- he's basically identical to my other two as newborns. I joke that we make "baby Travs" aka- baby daddy's. My husband has some strong genes, that's for sure! And now that we've pulled out pictures and compared, he looks so much like Ella- it's crazy!
Jude Nathan… You've completed our family little dude. Already can't imagine life without you!
I've included a few pictures from our stay at the hospital below… a ton of you asked where my robe is from on Instagram and unfortunately it's sold out. However, Pink Blush Maternity has a ton more adorable robes to choose from. If nothing catches your eye there, check out Plum Pretty Sugar and all of their maternity robes- seriously my favorite and a great selection!
One last thing 🙂 I wanted to make mention of my (abnormal) weight loss post baby. So many of you commented on a few pictures I've posted on Instagram that I thought I should address it here for those of you who might think I'm crazy or abnormal. That I am- abnormal. Breast feeding sucks the LIFE out of me! In fact, (to be honest) I'm currently struggling and trying my best to keep up with my supply. I'm a little (once again) abnormal when it comes to that, too. I have to literally be eating or drinking 24/7 or else I can't keep up. Seems as if I've tried all of the remedies to increasing my supply, however, It's still a daily struggle for me. So if you have the magic answer to increasing and maintaining a good supply, please comment below or shoot me an e-mail! I'd LOVE to hear any and all advice! I'm still trying to figure it out, round 3 🙂
P.P.S. Can ya spot the poop on my robe?! 🙂 #lifewithanewborn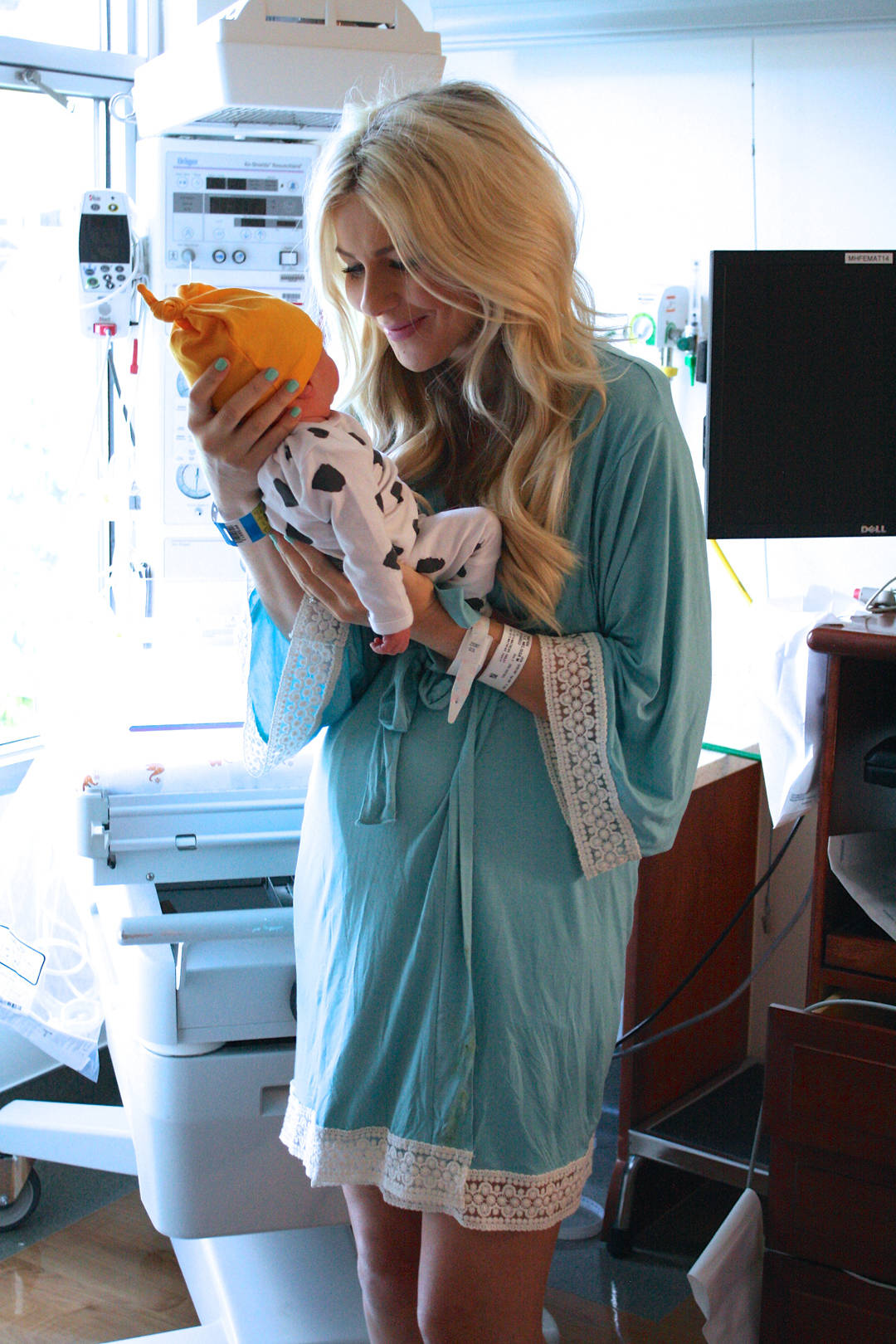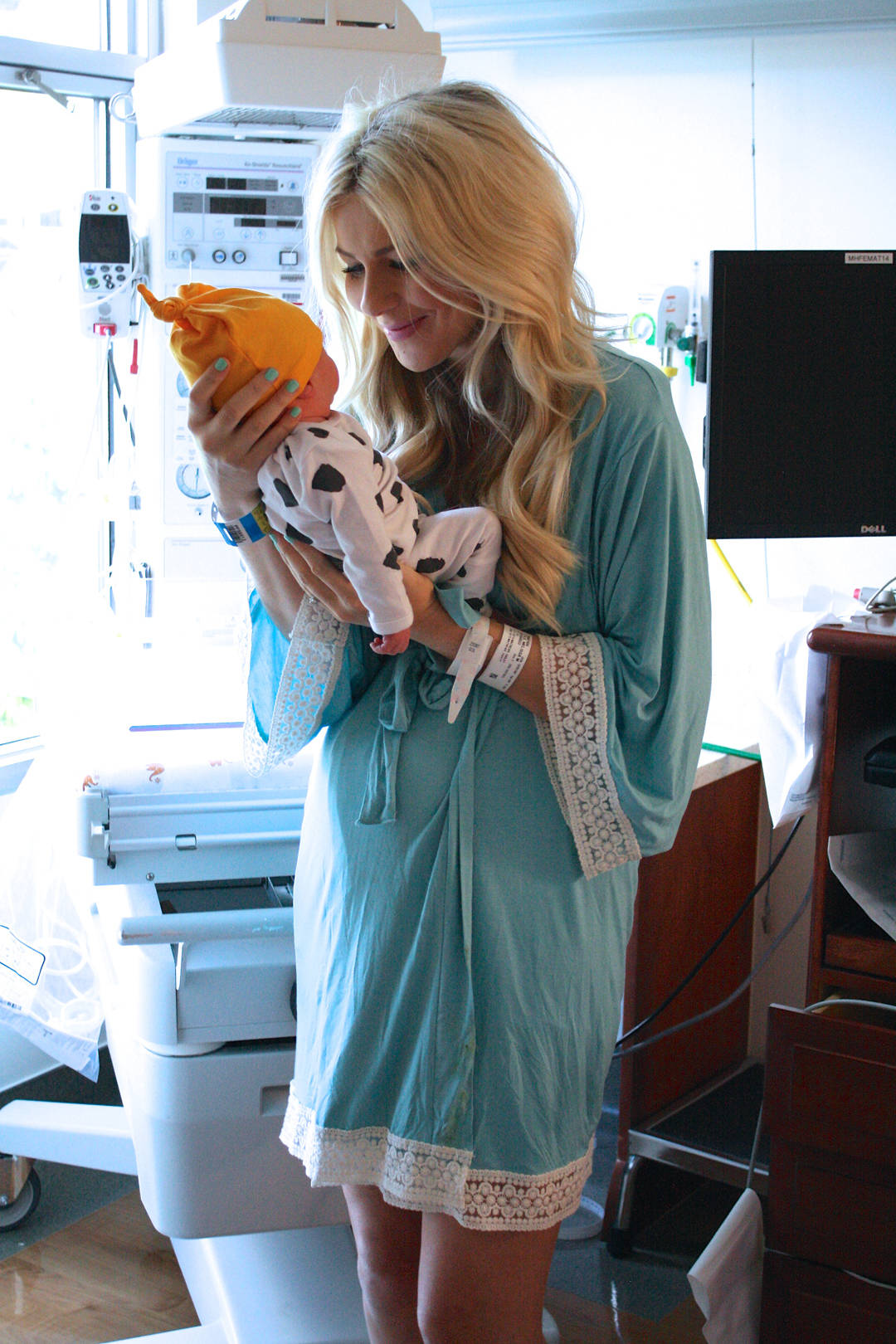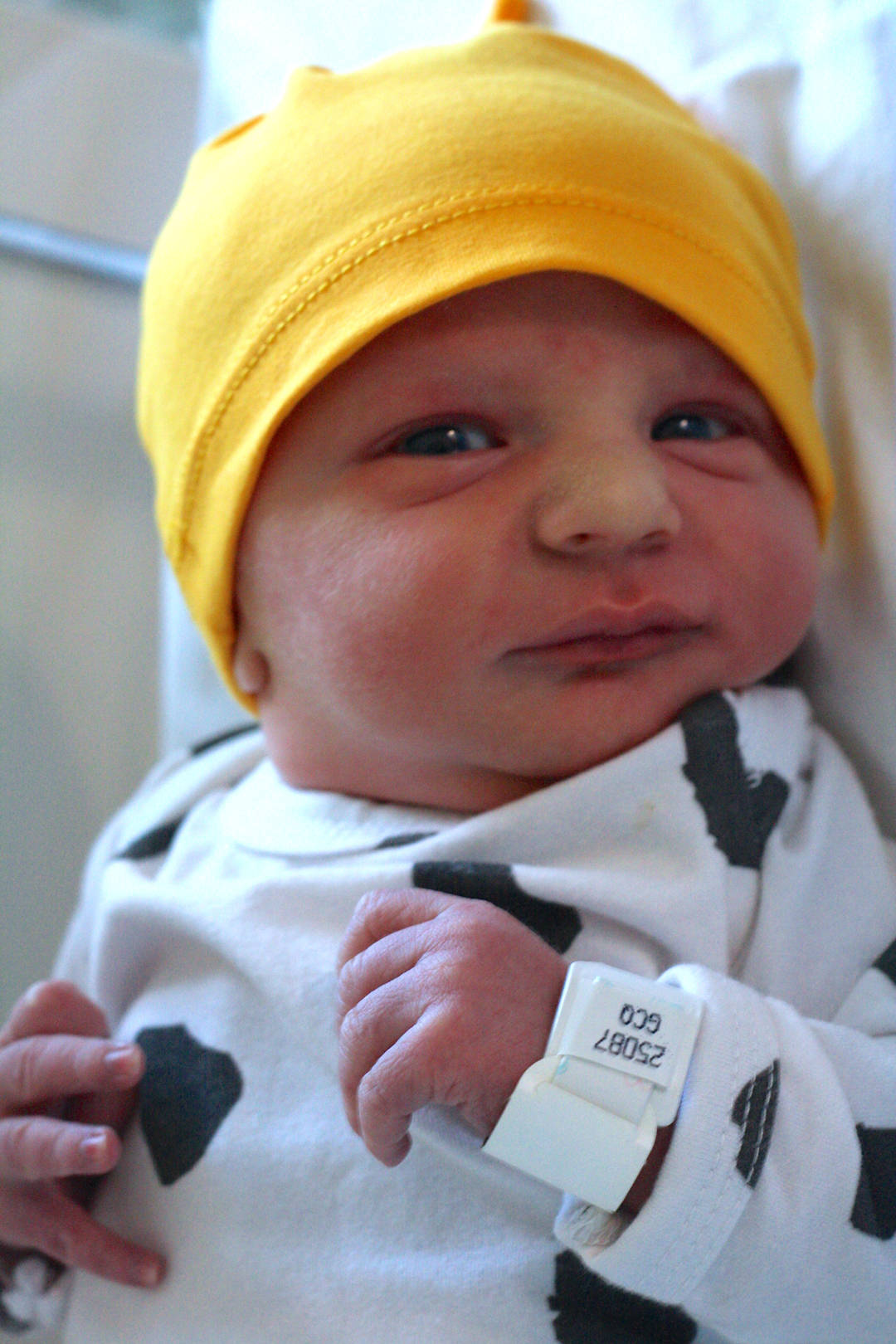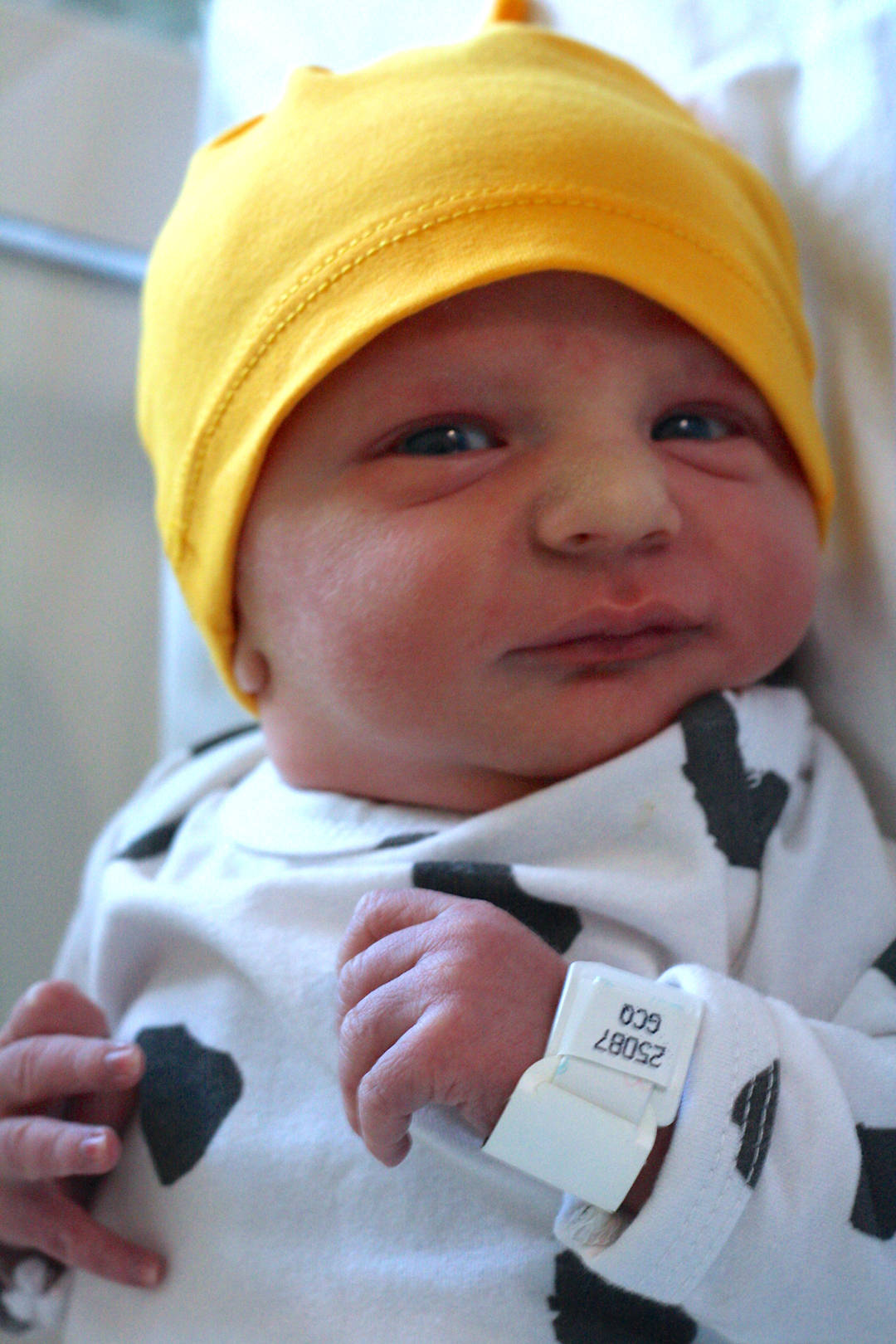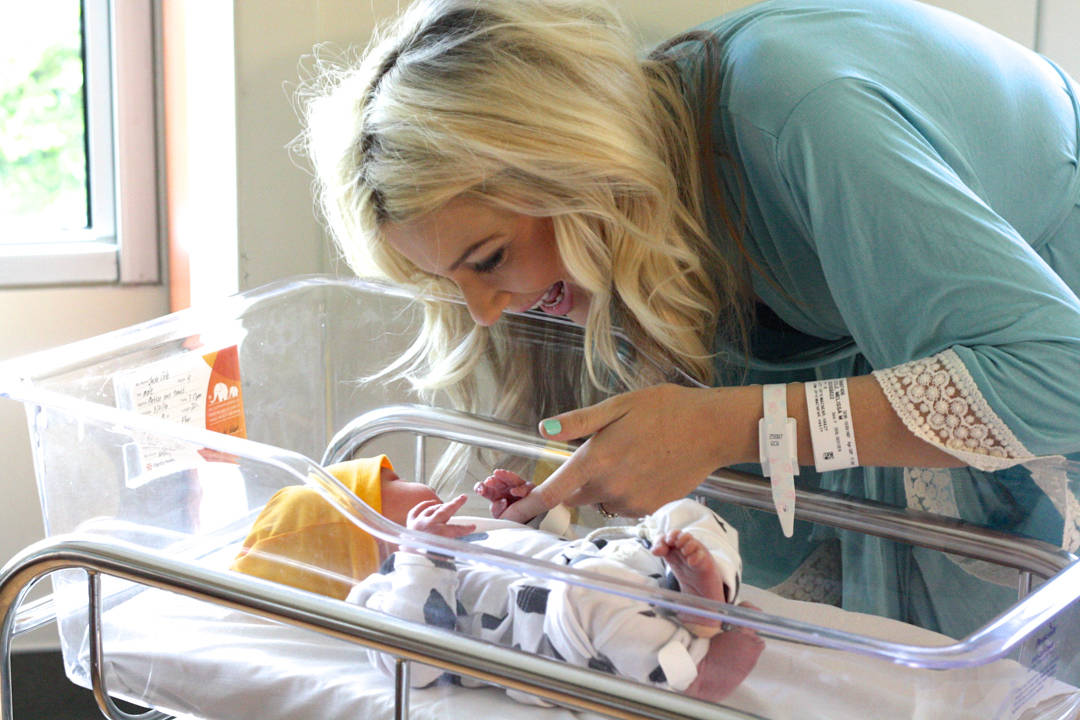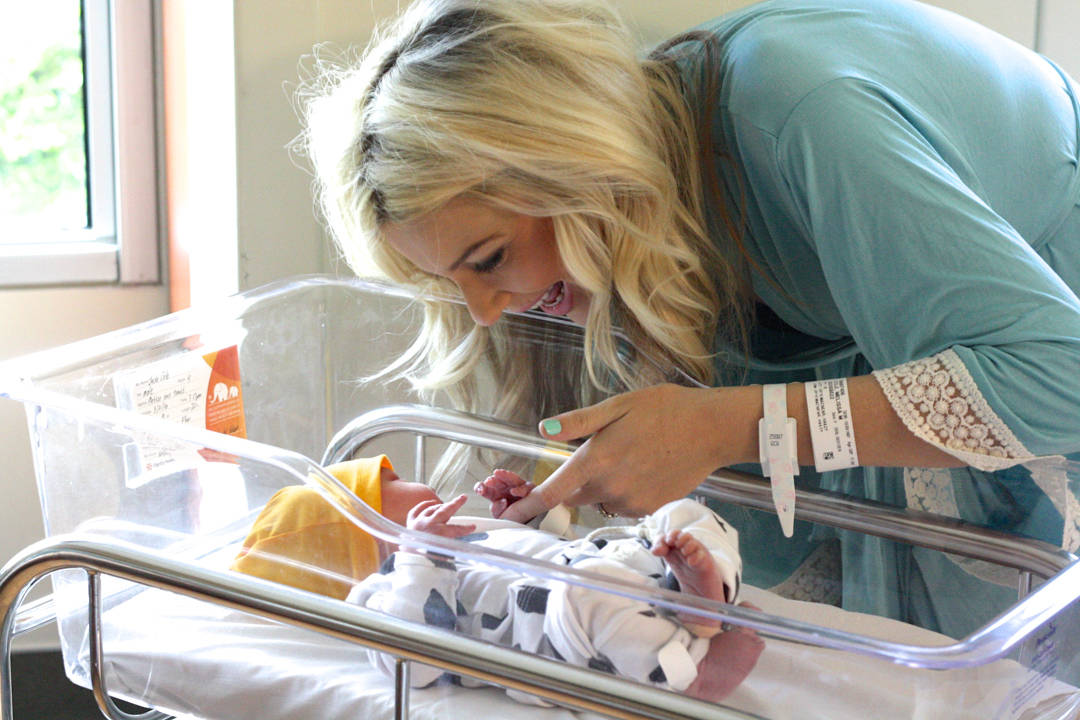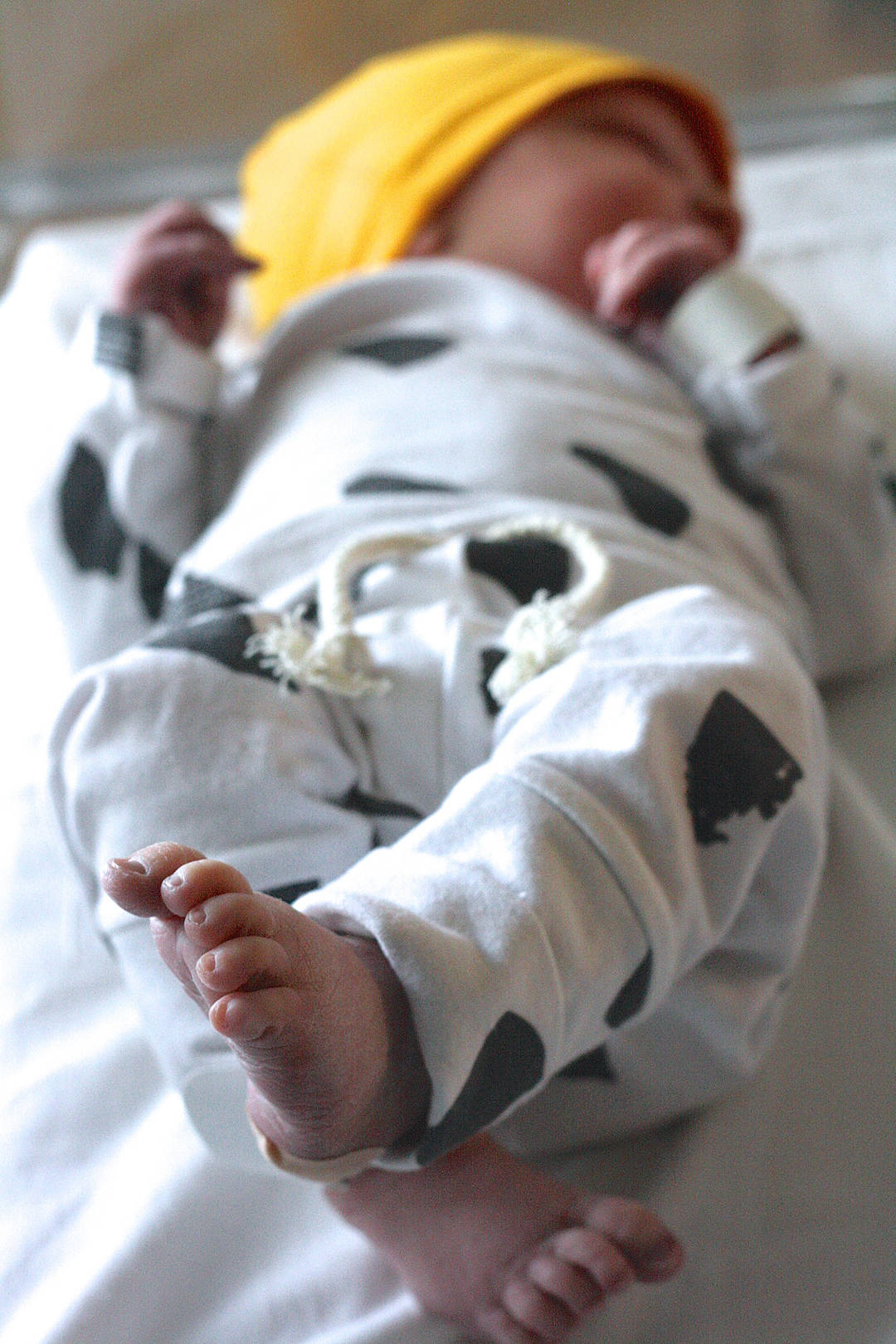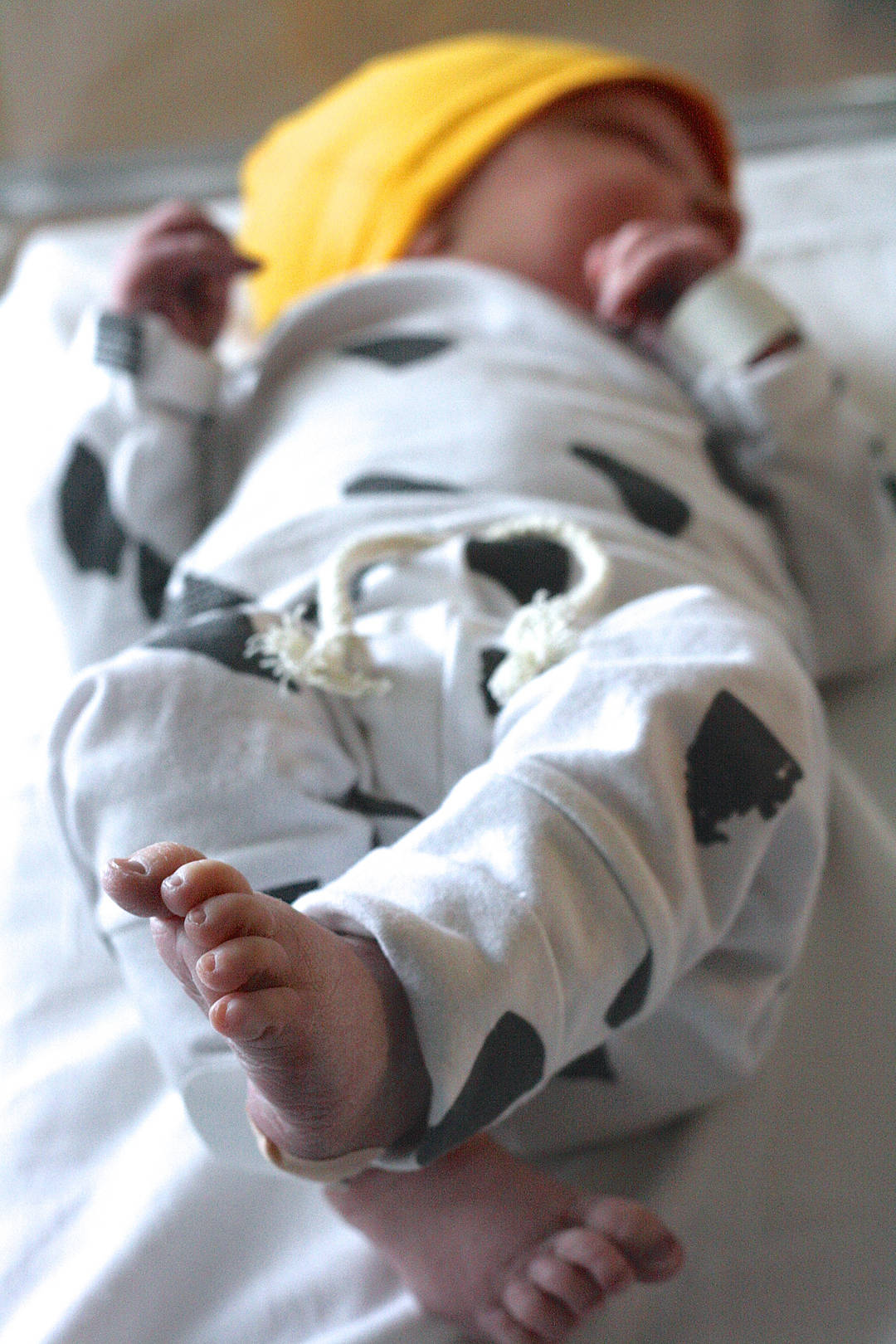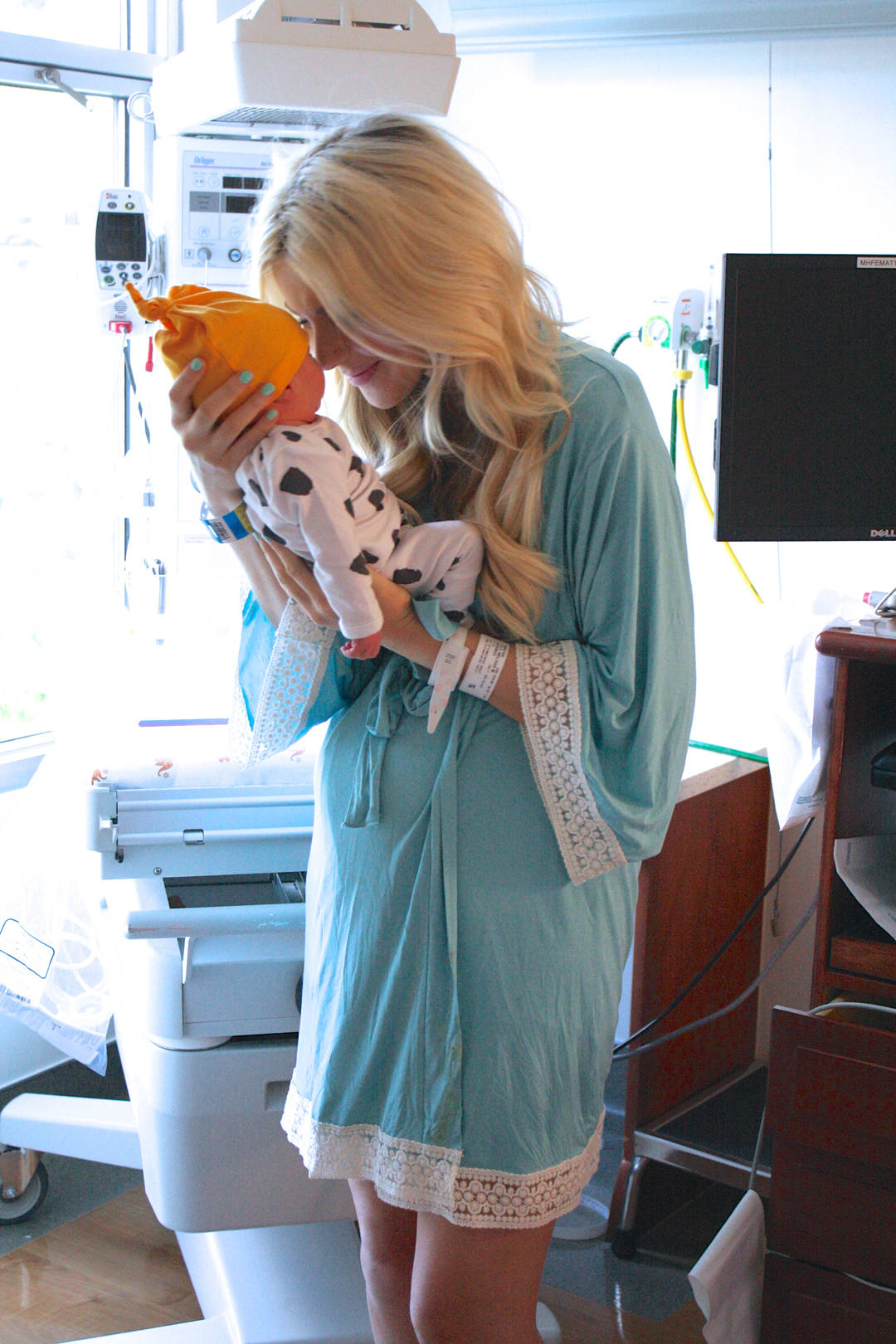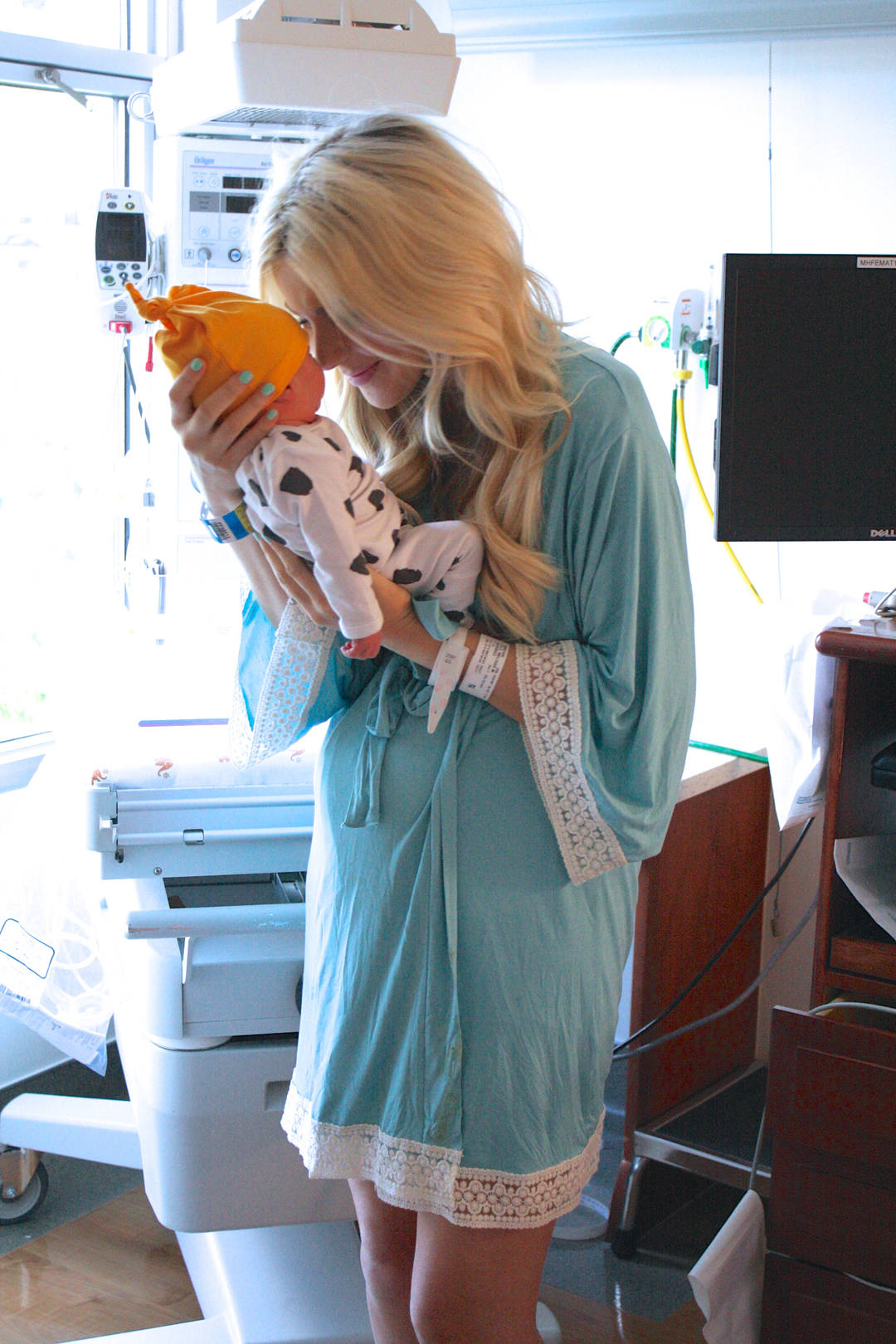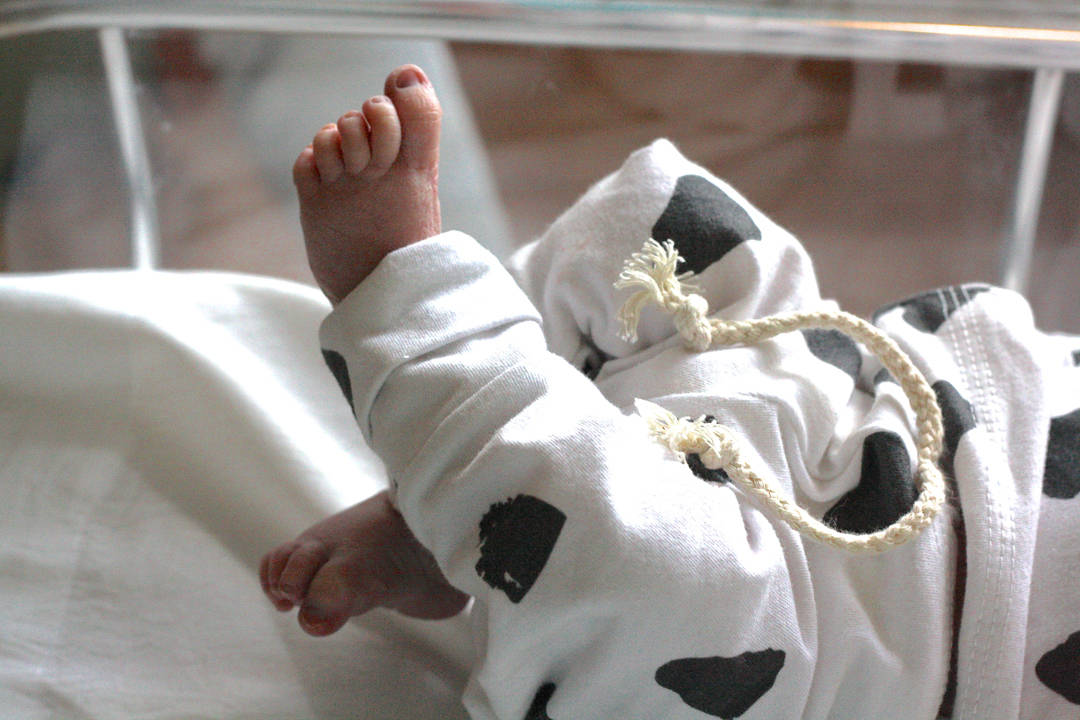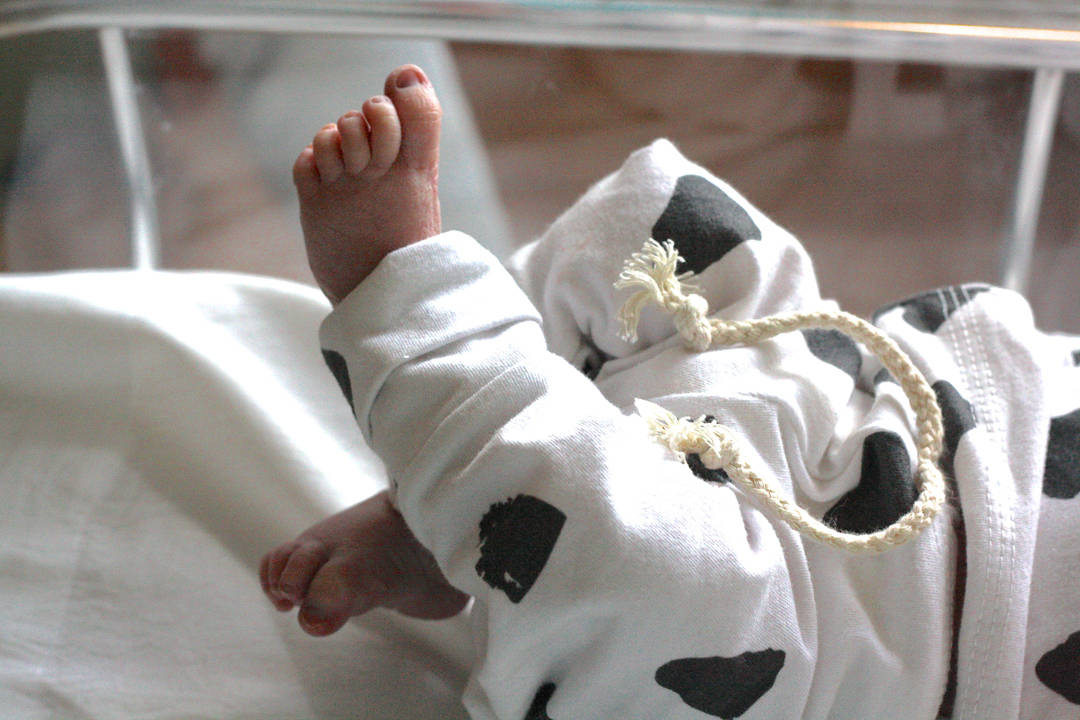 XOXO