Okay… so the title of my post is kind of cheesy. Really cheesy. But you get my point- there's just something about wearing black that's magic. It's classic, dressy(er), slimming, and just all around- magic.
I love when my husband joins in on my shoots- for one, it's much easier taking pictures with someone rather than all by yourself (it never gets less awkward- let me tell you), and secondly, it's just more fun.
I grabbed this belt a few months back and love that it can be worn over a dress, romper, jeans (high-waisted or not) etc. – I love it's western-chic vibe!
This romper was another hit! Black, off shoulder, frills, flowy… Love it all!
Photography: Ashley Maxwell Photography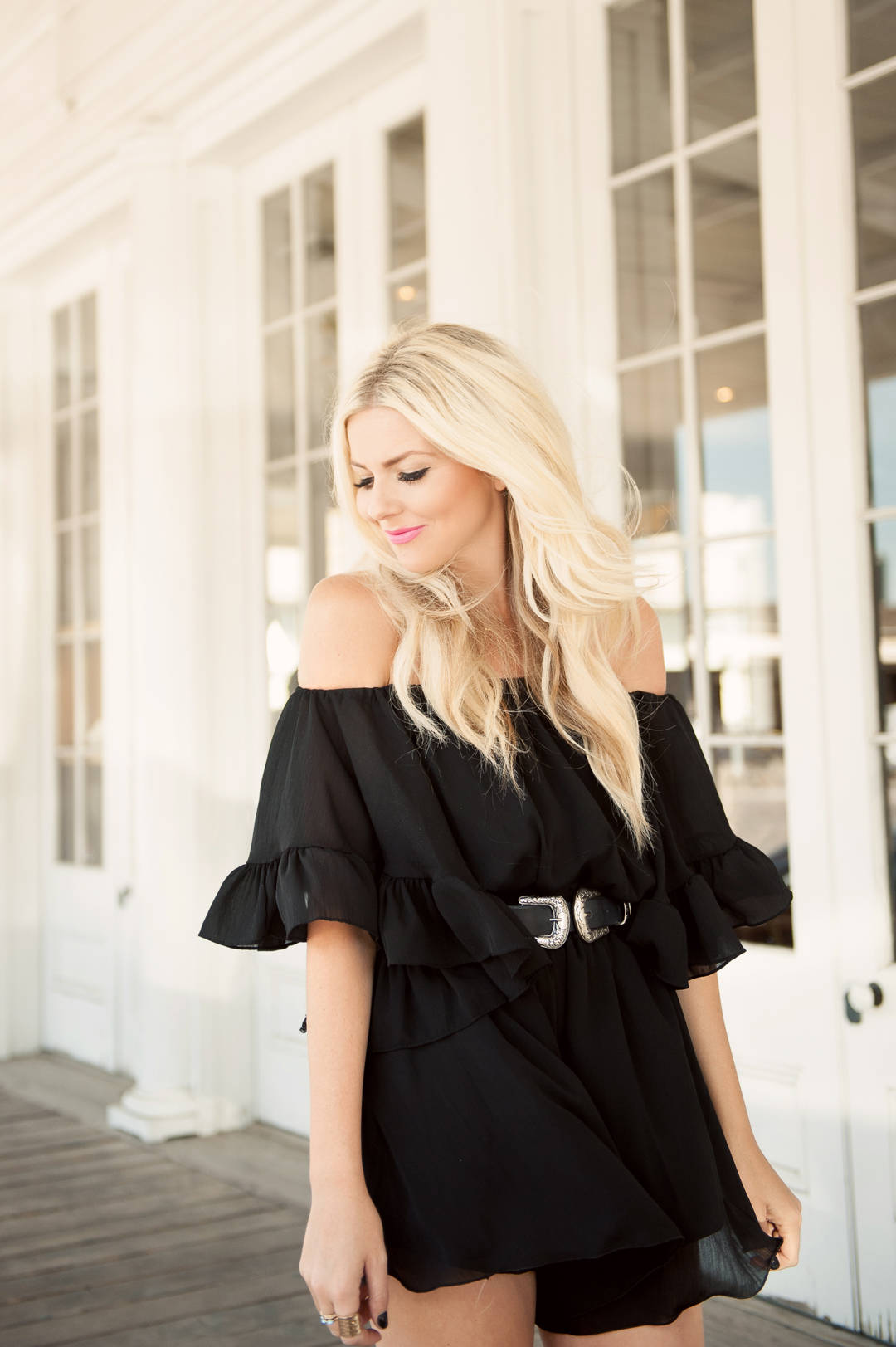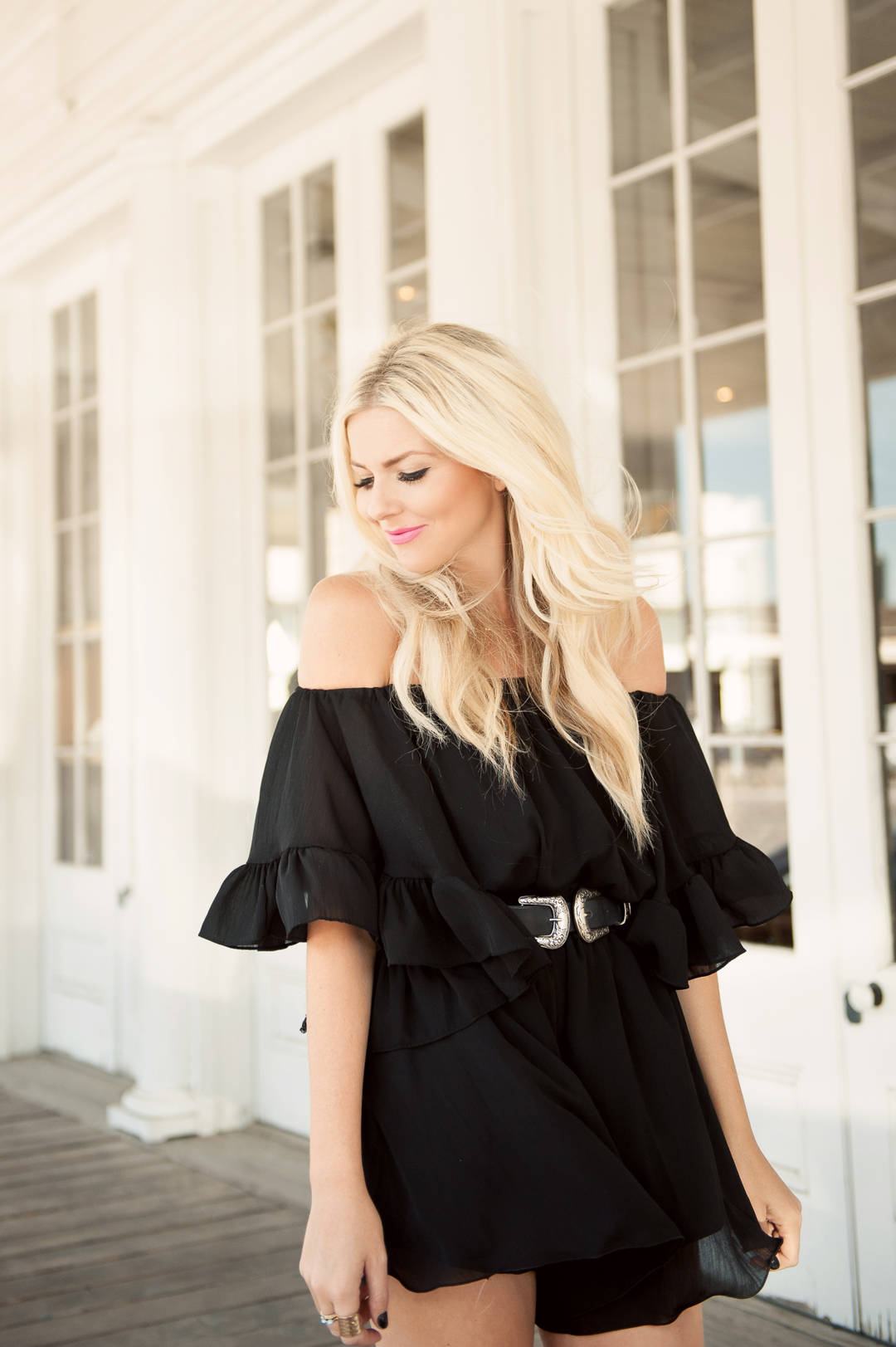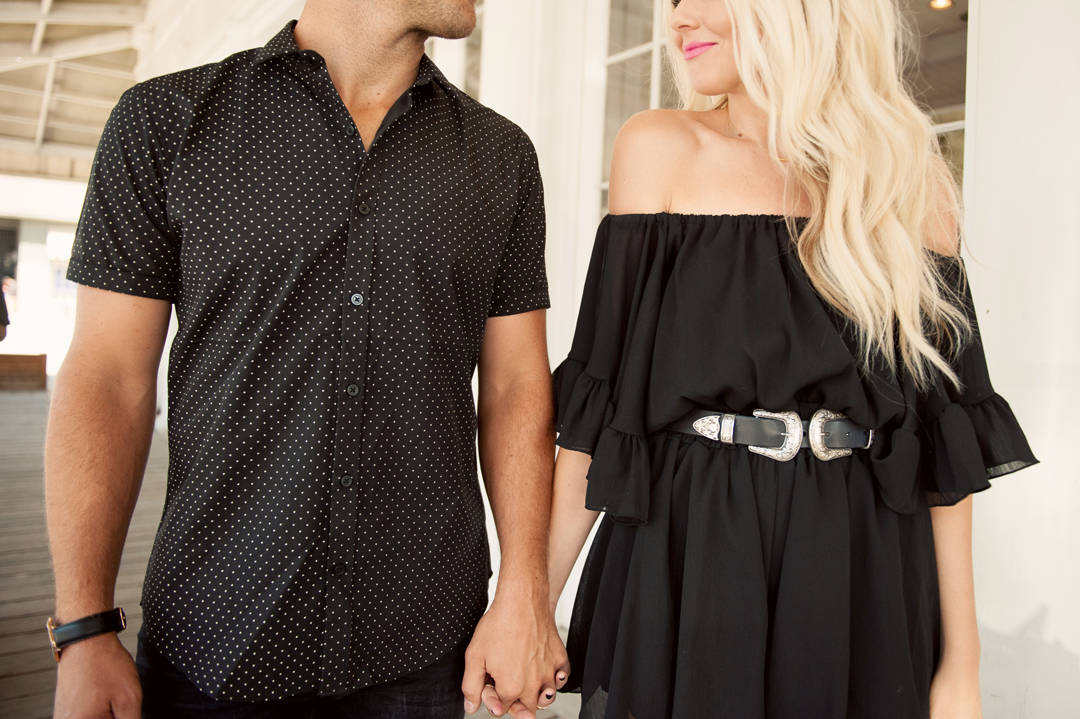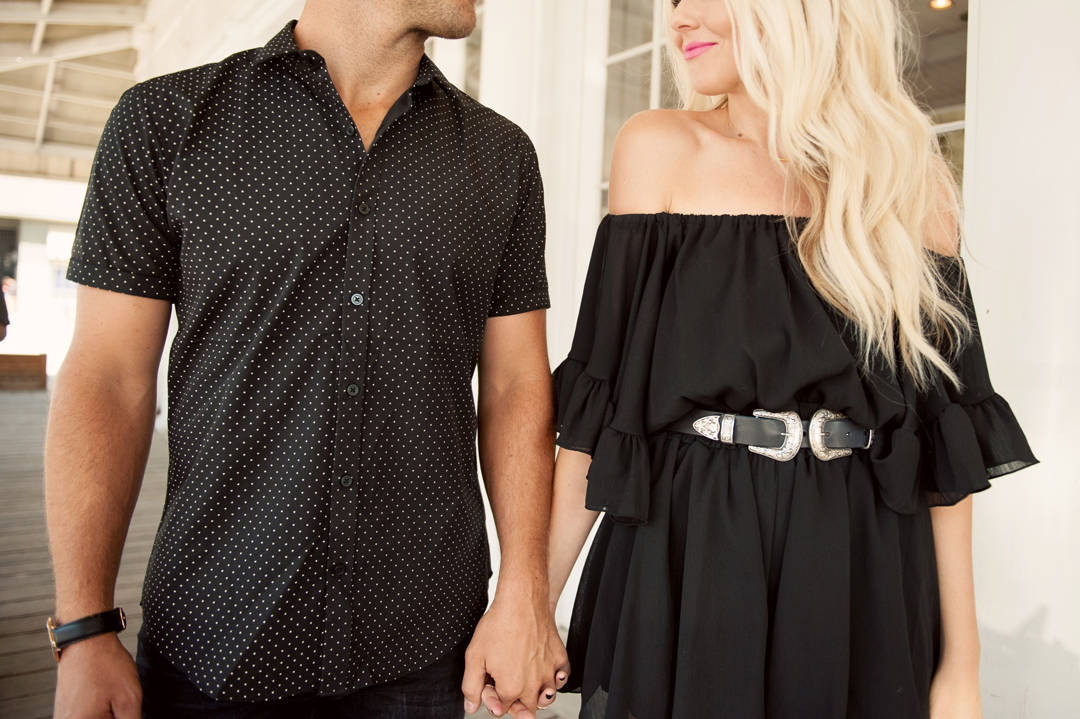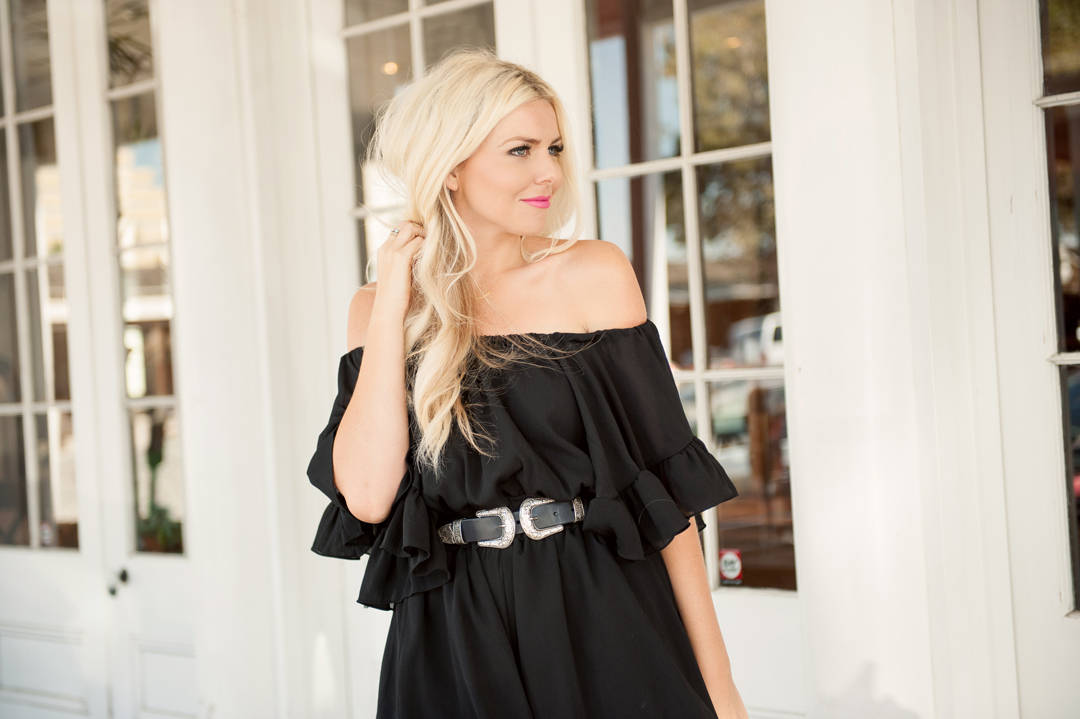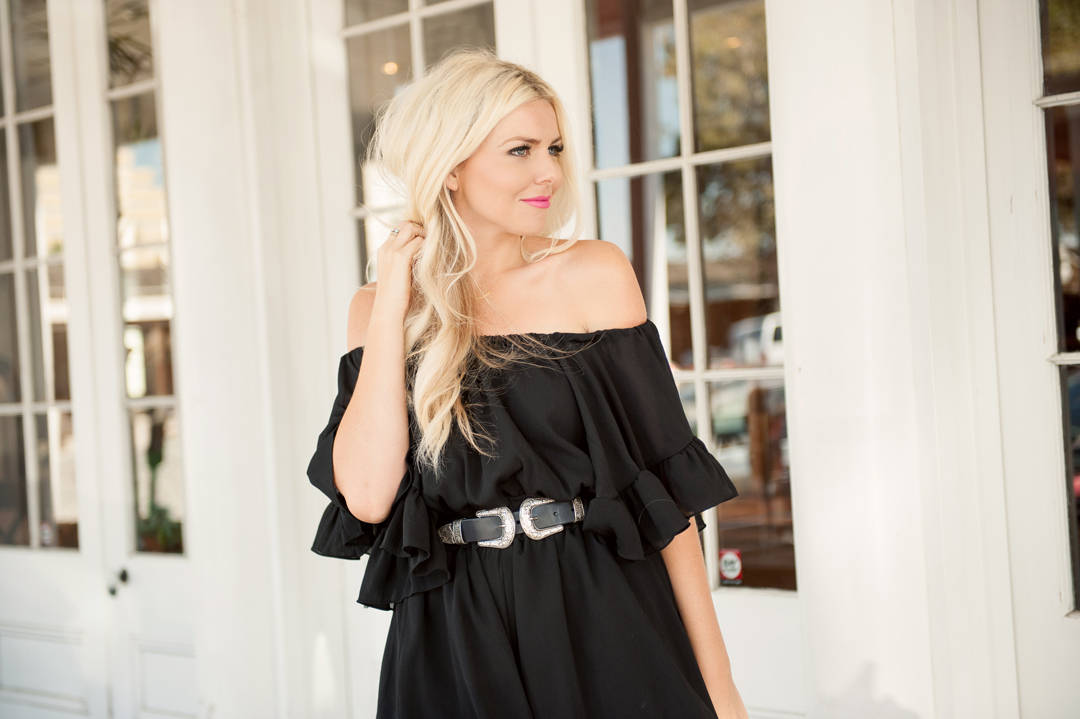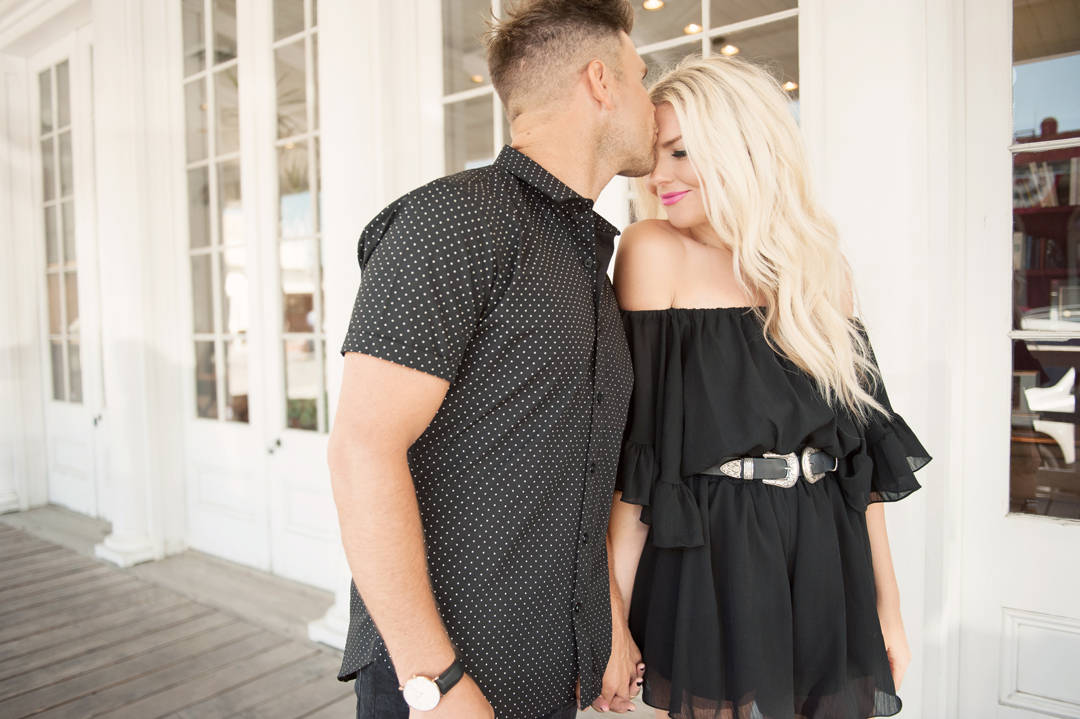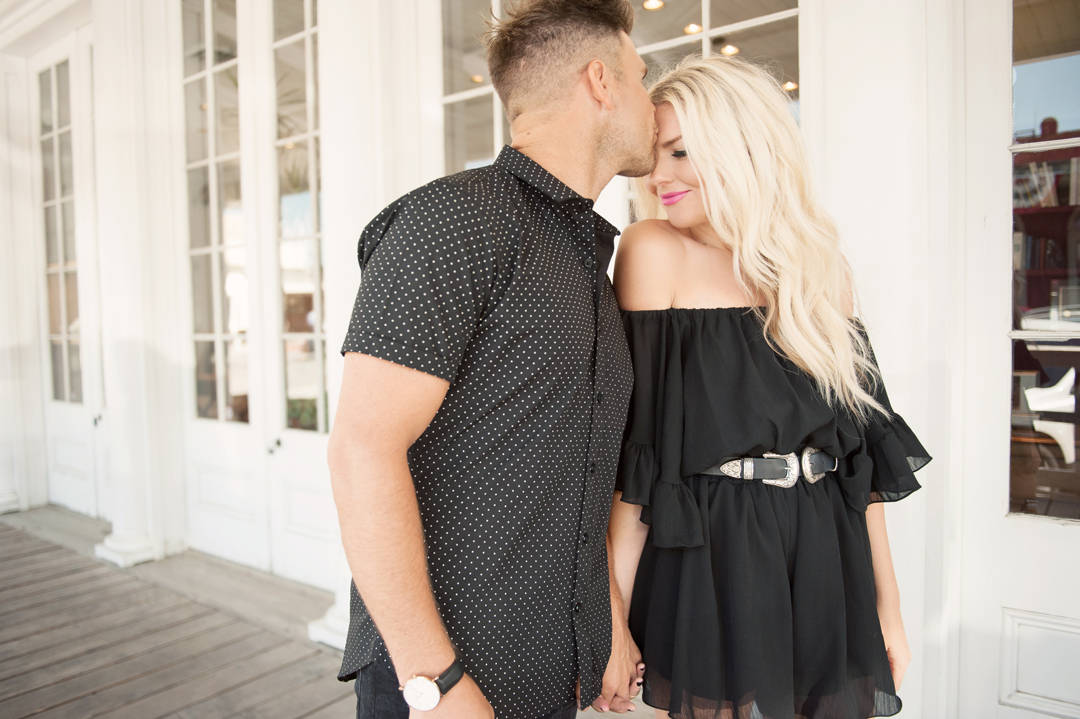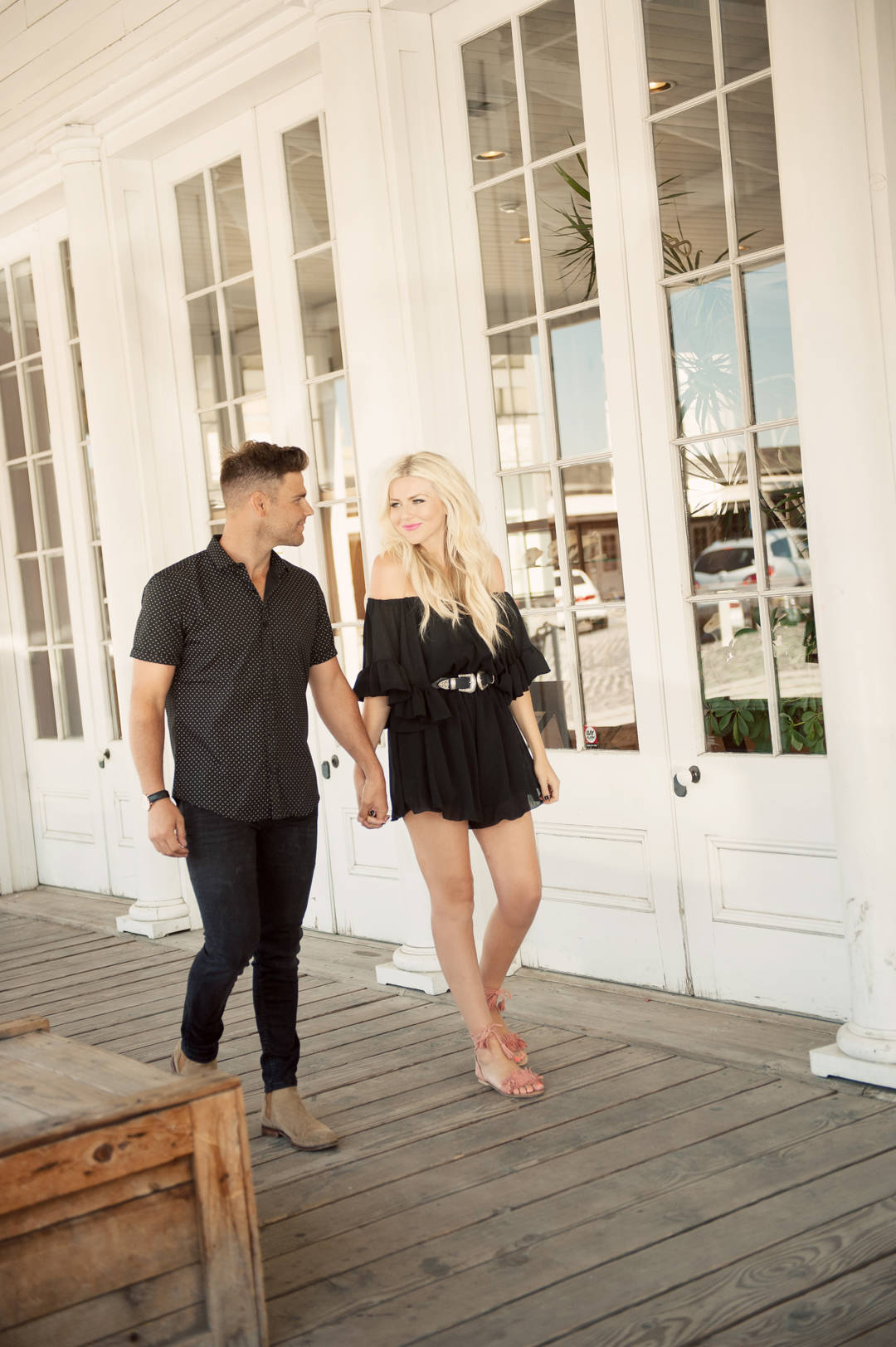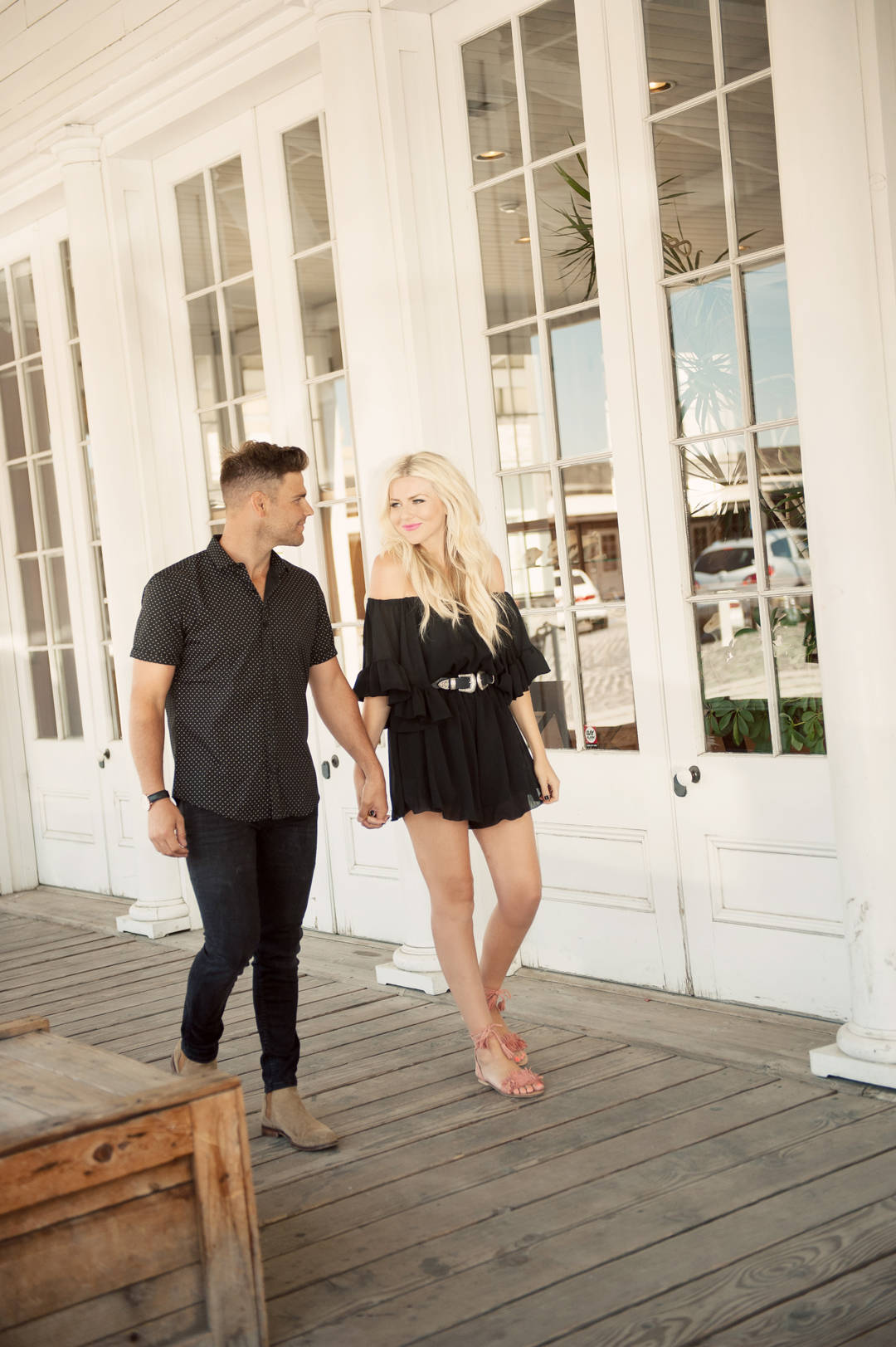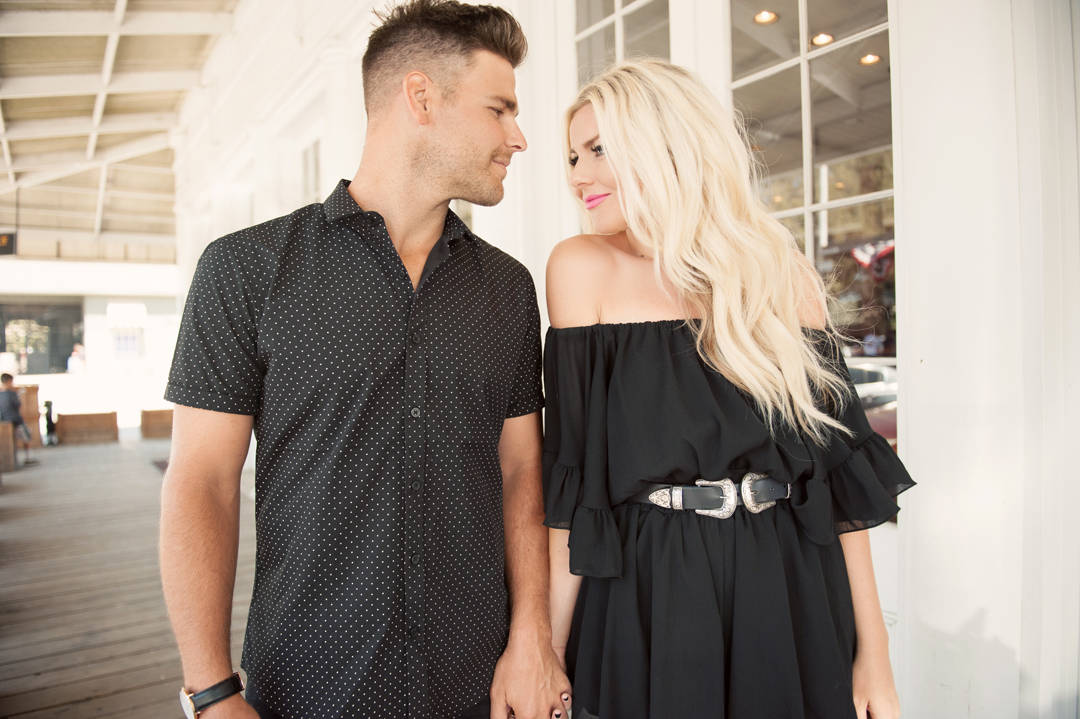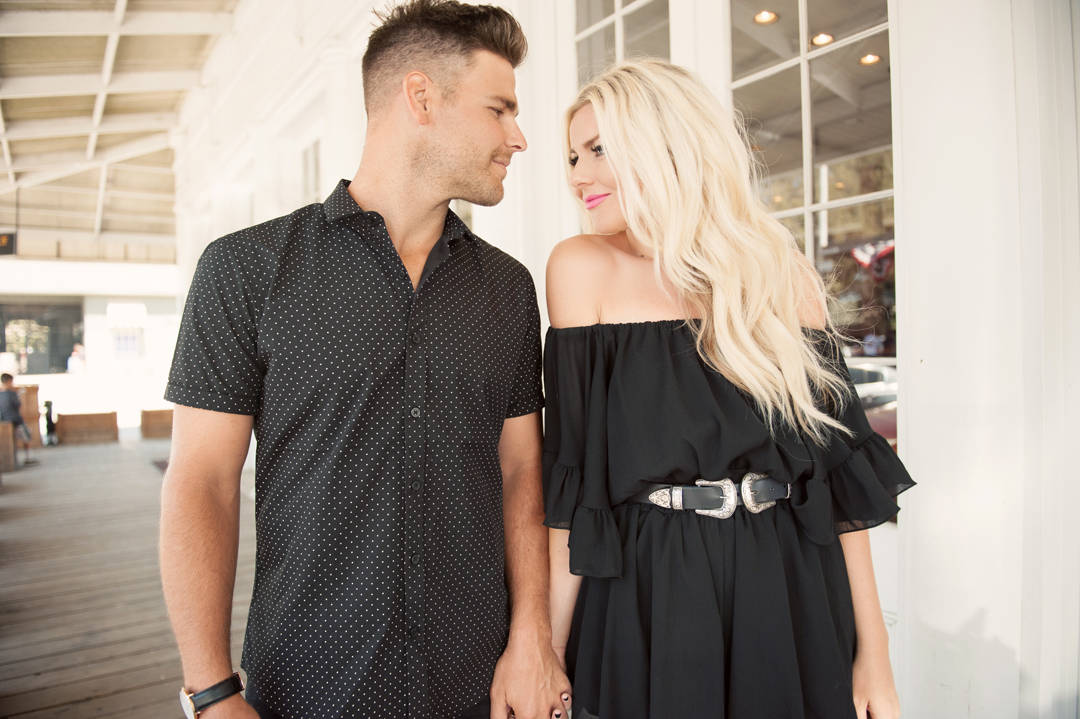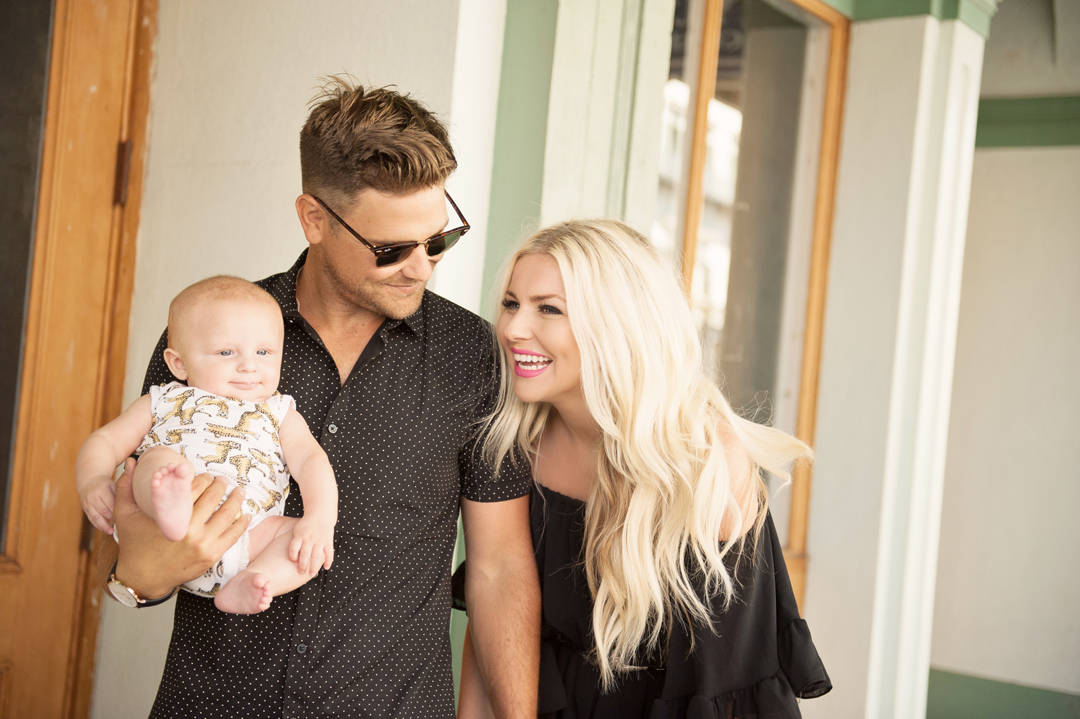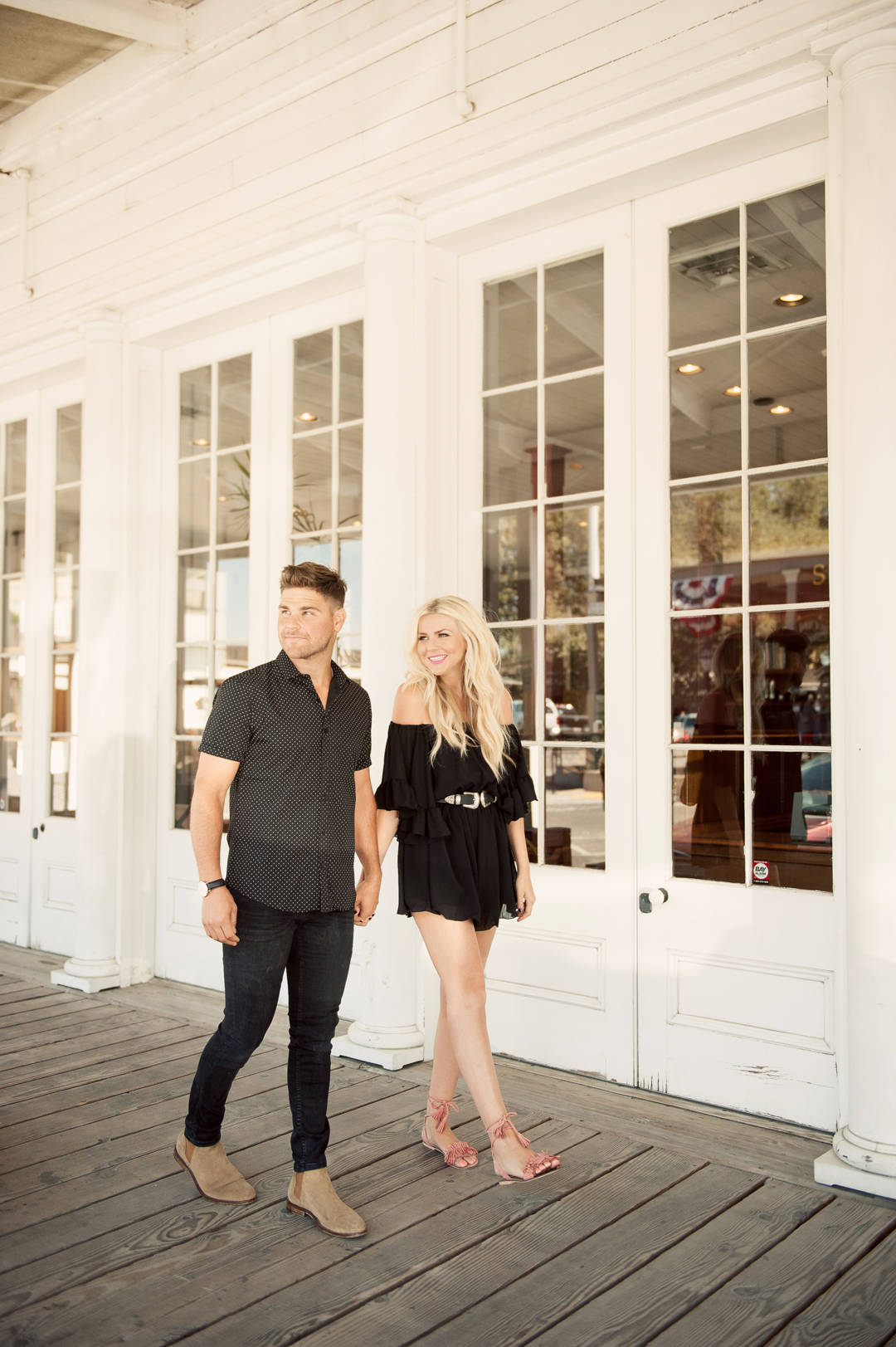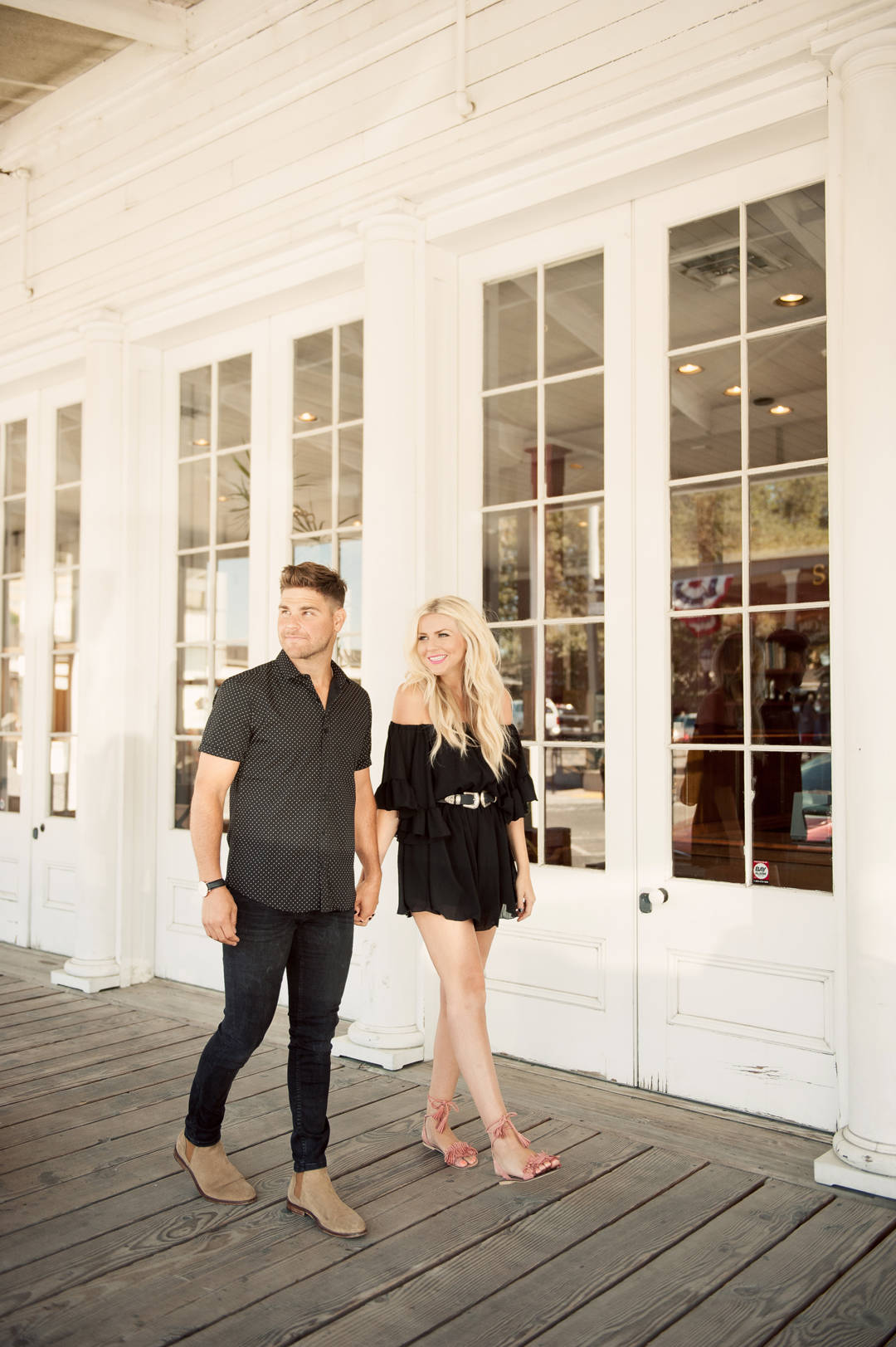 Mel: Romper | Belt (Similar) | Sandals (old) similar