Good morning guys!
Today I'm teaming up with Walmart to show you some fashion forward frugal finds I've recently found on their site. Do you frequently shop at Walmart? We have one nearby and every time I stop in, I'll check out their kids/home section and usually find at least one or two goodies. You would be shocked at the random, yet amazing steals you can find there! A great place is to start is to view their unexpected brands, like Wrangler, Timex, etc. Also check out this adorable line of clothing for babies…some seriously cute stuff for a very reasonable price tag! Or how about these $5 shoes for boys?! It really doesn't get any cheaper for a new pair of shoes!
Below are a few items that stood out to me. I listed the price right next to the item so you can see just how good of a deal you are getting!…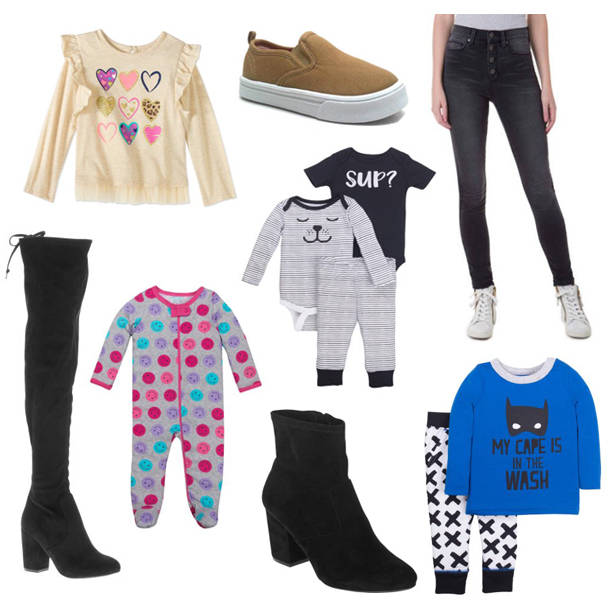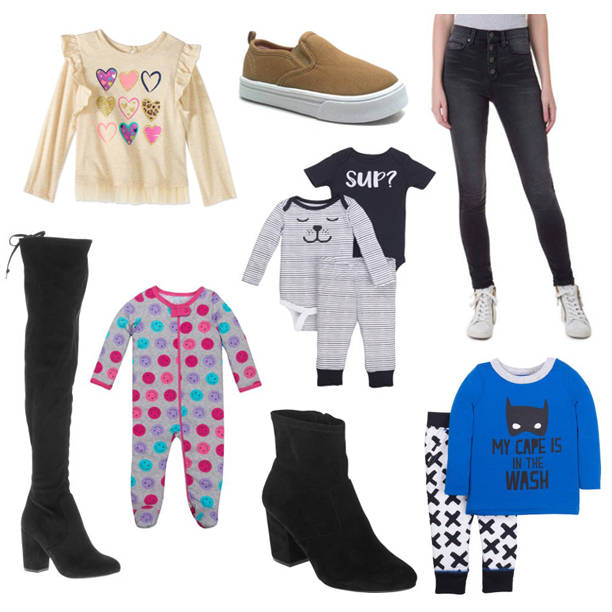 Toddler girls heart t-shirt – $4
Women's OTK black booties – $20
Toddler boys slip on shoes – $5
Infant boys "dog" play clothes – $10
Women's black sock bootie – $20
Women's black skinny jeans – $13
Infant boys 2 piece pajamas – $9
Or, you can shop them here by clicking on the picture if that's easier 
Have you scored any amazing finds recently from Walmart? Comment below! I want to know! (so I can go grab it too 🙂 )
This post was sponsored by Walmart, however all opinions are completely my own.