Sorry I am SO late to the game on the gift guides this year, guys. It's been a busy season with moving, traveling, and now welcoming our new puppy and all that comes with that new adventure, so I'm trying my best to stay on top of it all but some things have fallen through the cracks a bit. With that said, I thought I'd put together a quick gift guide featuring some affordable items that either I personally want or own and love. I'm going to cheat and throw in a few more things higher than $100 at the bottom. BUT, only because there are some things that are just worth every penny you pay! Hope this helps you either find something to add to your wish list or buy your friend, sister, or mom!
This scarf is $40 and would look cute on any girl/woman.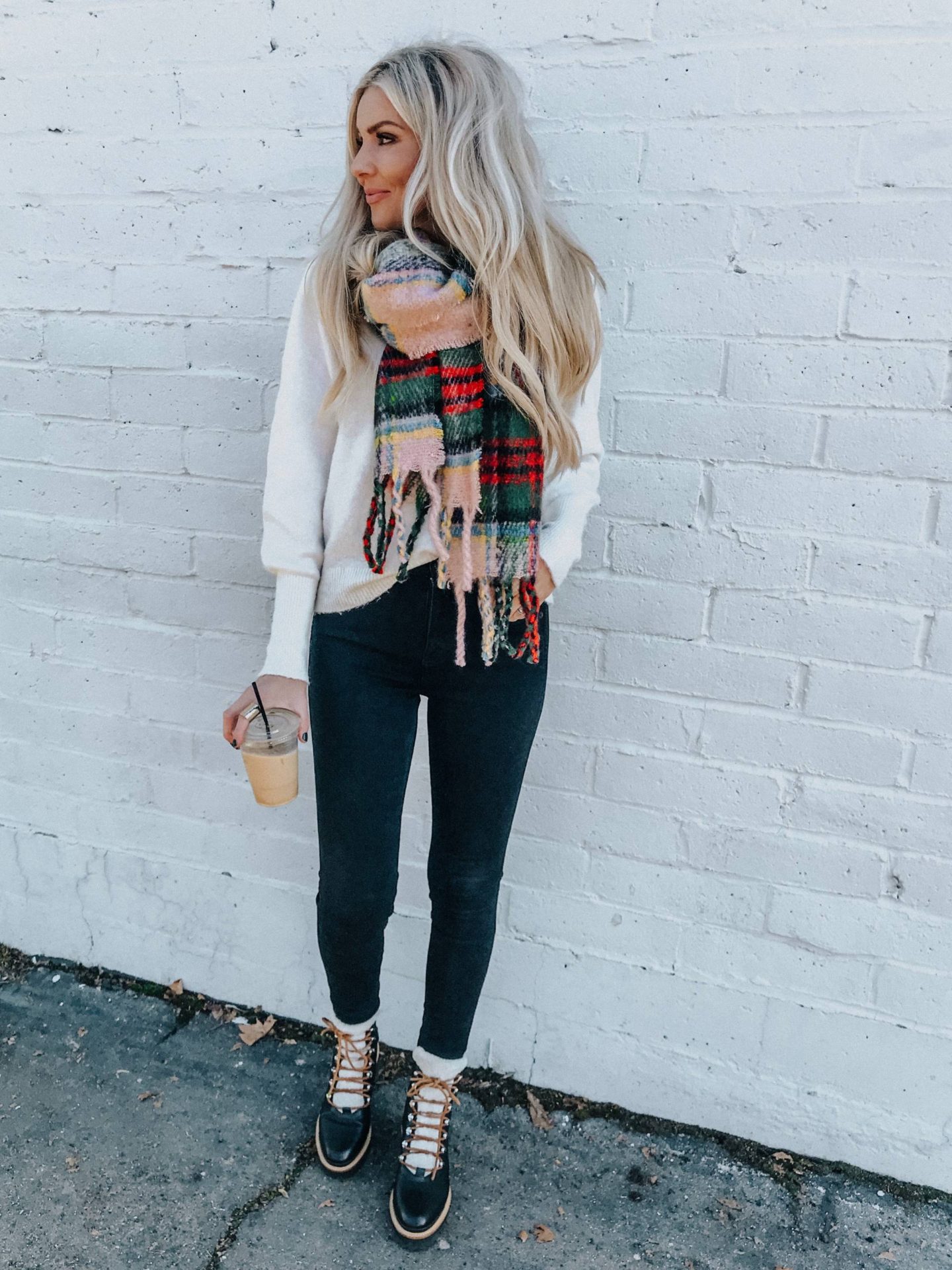 You have probably heard me post/talk about a lot of these items as I feel like they are staples or are very versatile for all ages etc. 
This is an affordable/comfortable blanket/throw with amazing reveiws
Grab this MAC Nude lipstick set including 4 colors for $30. Perfect stocking stuffer idea, too. 
This will forever be my favorite candle. Not only does it have the best scent, it doubles as a decor item as the glass jar is a stunning piece 
Favorite lotion hands down. Get this duo for $18
This is the best coconut oil based lip gloss. Really helps chapped lips! 
Few fav things over $100 here.


XOXO