Last week I did a review on the Mommymailbox, a monthly subscription to receive a package full of goodies to uplift mama's every month- honestly, a genius concept considering how hard us mamas work (I can say that right?) and how tired we typically are ;)… a monthly box full of sunshine to lift our spirits is just what we need on those tougher/rougher days!
Today, I want to introduce you to yet another genius concept… an all-around beauty box! It's very similar to the Mommymailbox where you subscribe to receive items monthly. However, in the Glossybox, you will receive five different FULL sized beauty products every month. And if you are anything like me, this is basically as good as it gets! I've become such a beauty product junkie the last couple of years. But the one reason why I usually hesitate trying new items? I never know if I'm going to like the product or not! What I love about Glossybox is they've done their research, they've searched far and wide for the best (and a lot of times unknown) products and are introducing them to you and I- score! And I don't know how they make it, but they are (somehow) only charging $21 a month! This could easily be the price of just one product alone.
I've teamed up with Glossybox to give away TWO of May's boxes to one lucky winner. With Mother's day right around the corner, this is the perfect opportunity to gift one to your amazing mama AND keep the other for yourself. Sounds pretty good to me 😉 And- guess what?! May's Glossybox is officially sold out so you are literally getting the last two boxes available! I just received mine and can't wait to start using the products- my favorite's being…
1. Fusion Beauty Lipfusion in the color "Pucker Up"- This stuff is no joke – it really does plump up your lips (according to reviews)- excited to try this and share my review with you all!
2. Orogold Cosmetics 24K Bionic Complex Thermal Mask- aka the mask of all masks! This full size (2 fl. oz.) mask retails for $298! No, you did not read that wrong- $298! WHAT?!! Supposedly, it features 24K gold! All I can say is, I can't wait to it!
Head on over to my Instagram at Mamamelly5 to enter to win two of May's Glossyboxes.
This contest will run Saturday, May 2 – Sunday, May 3, 2015.
Good luck!!!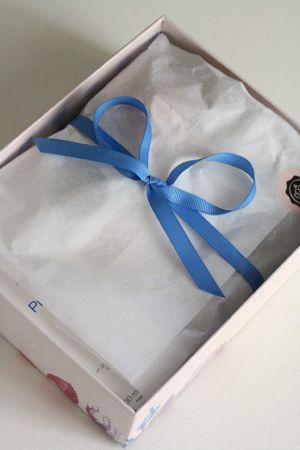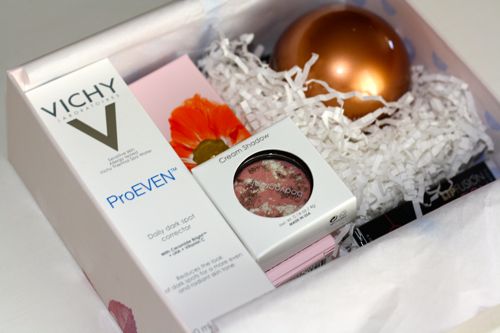 XOXO