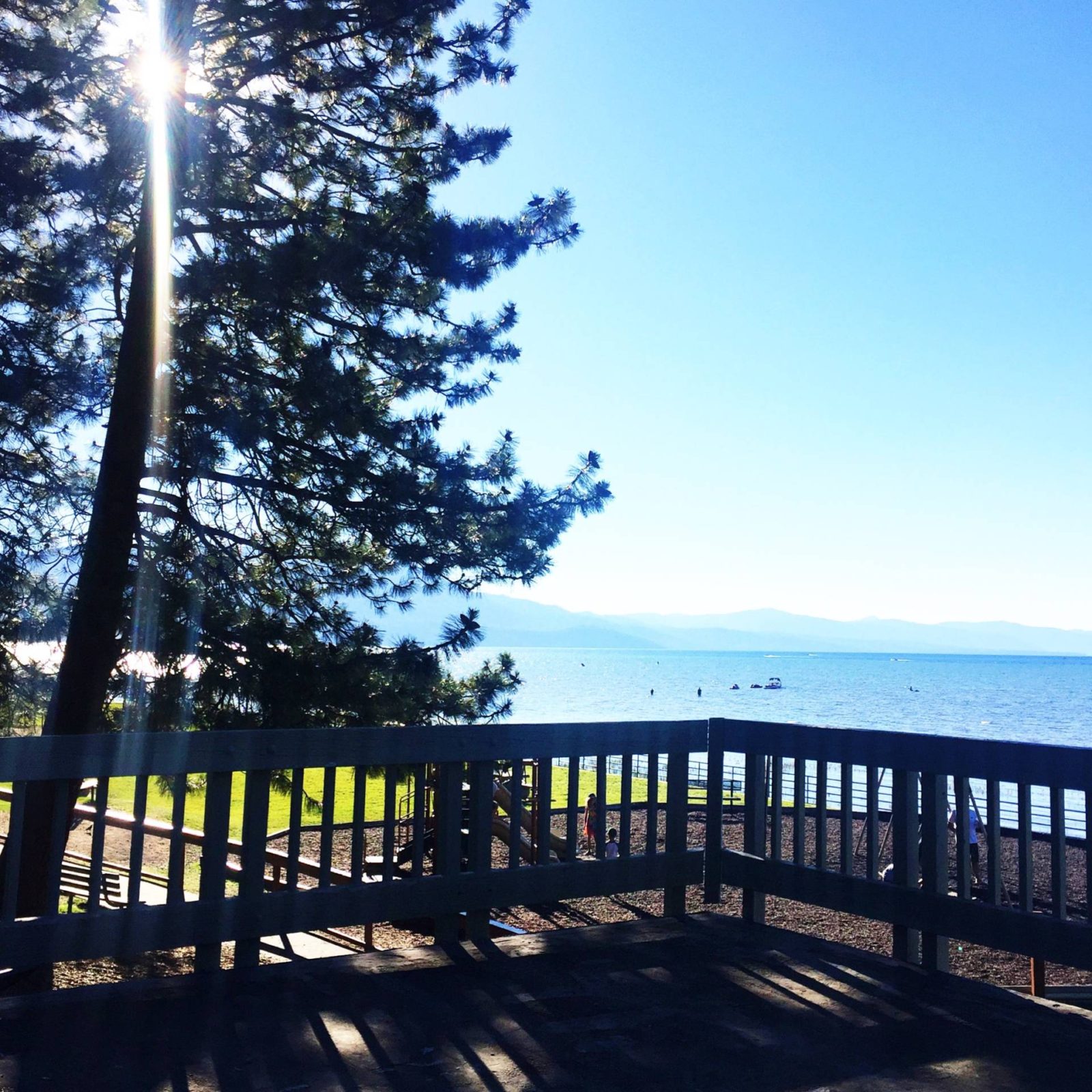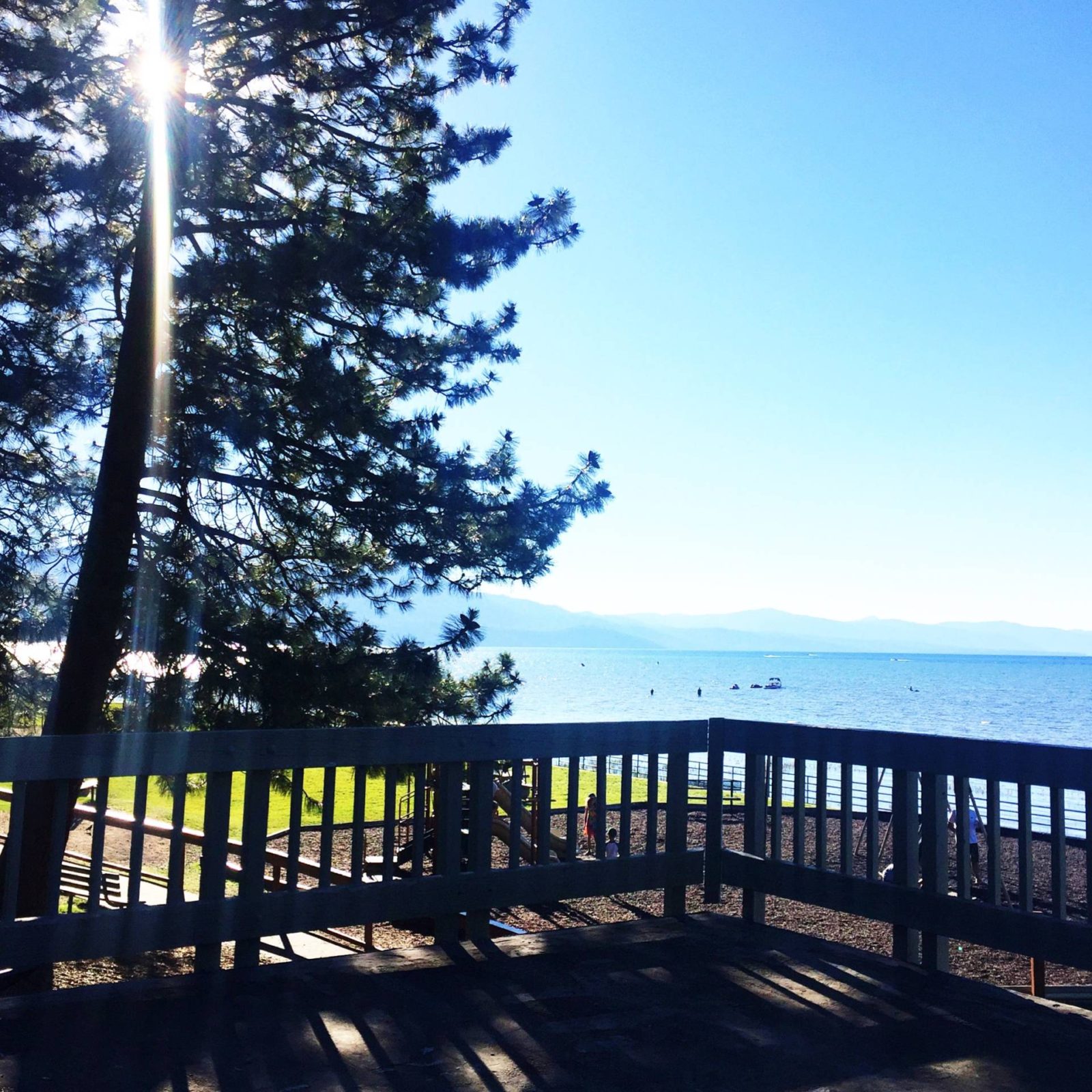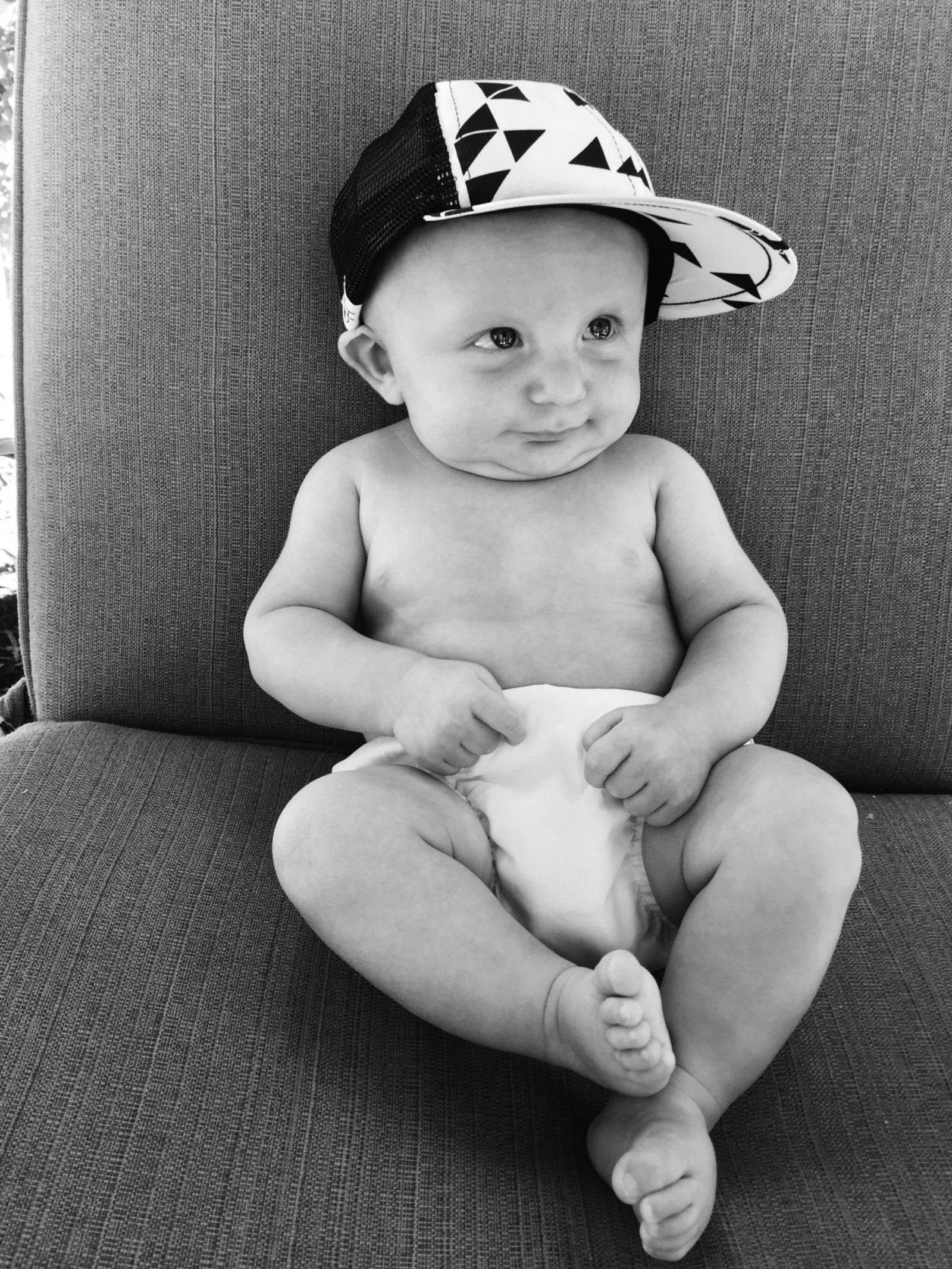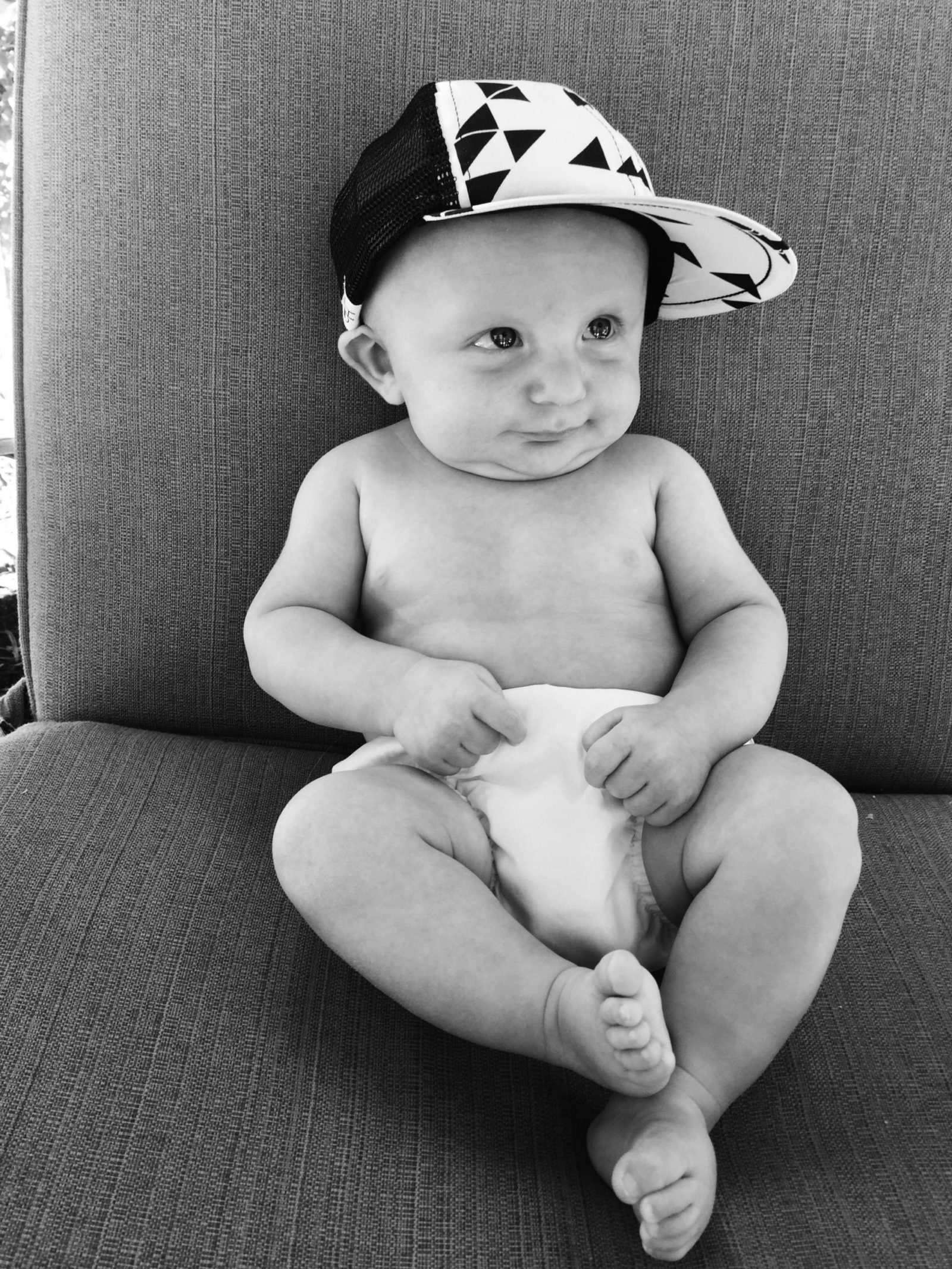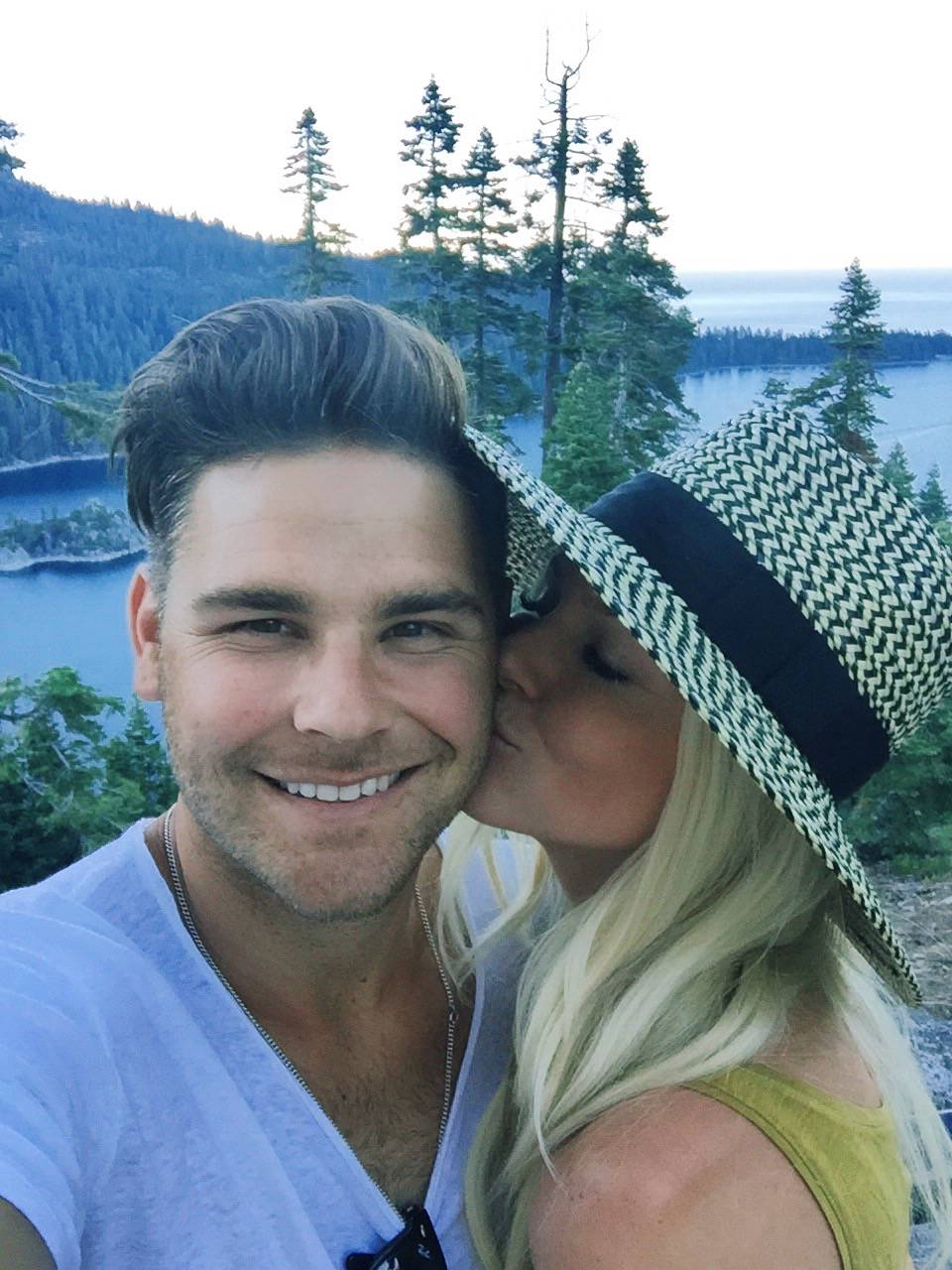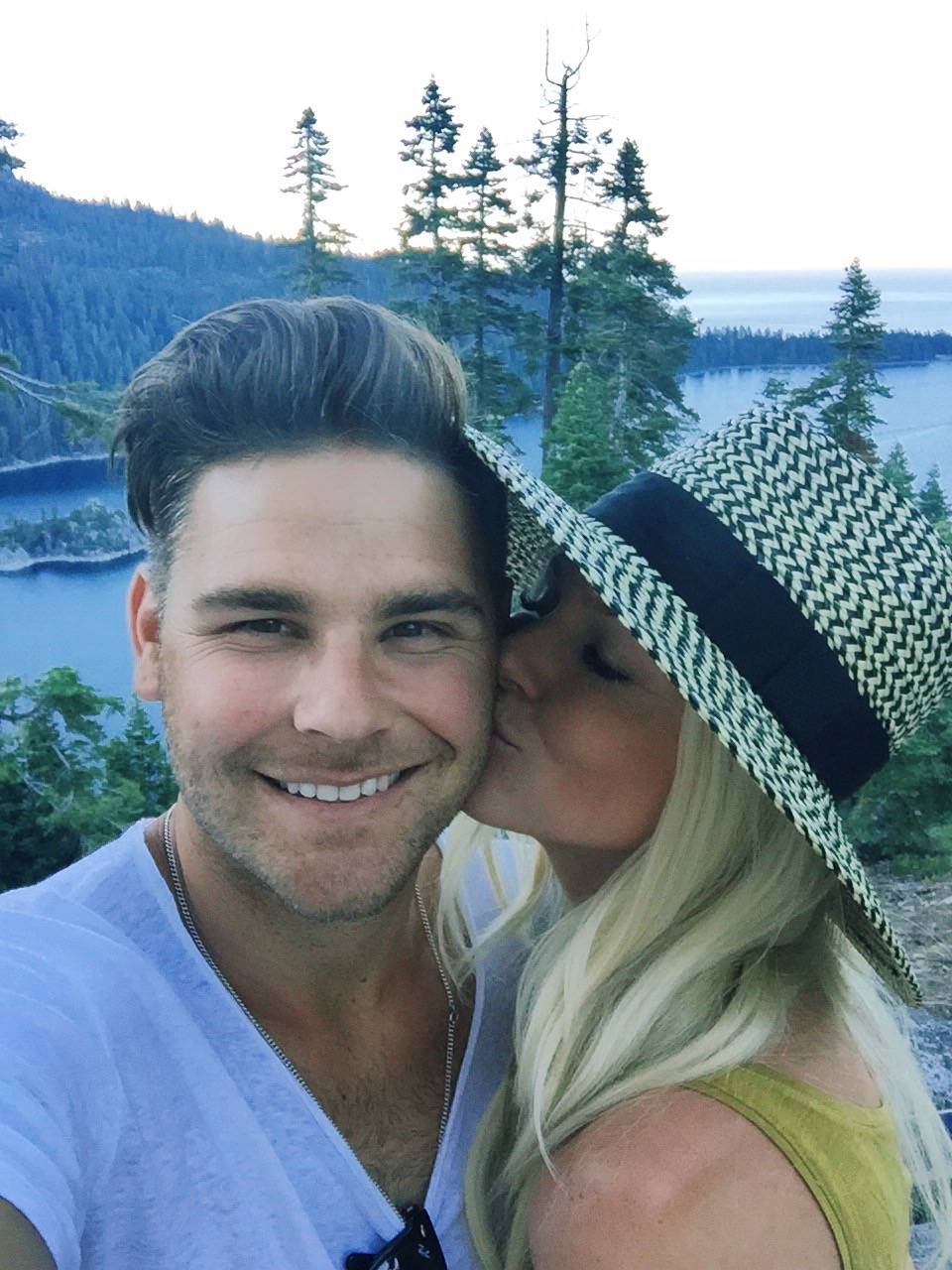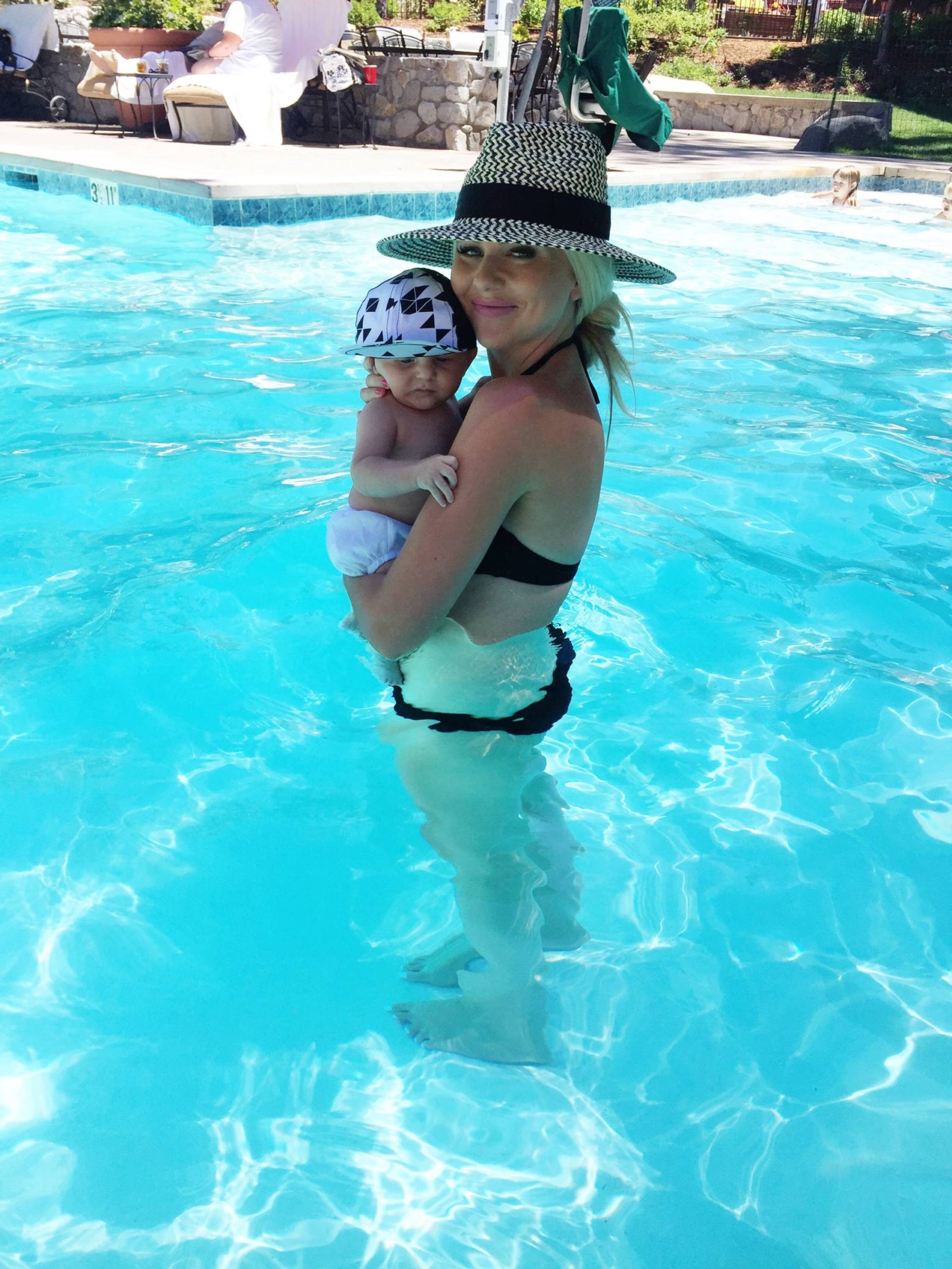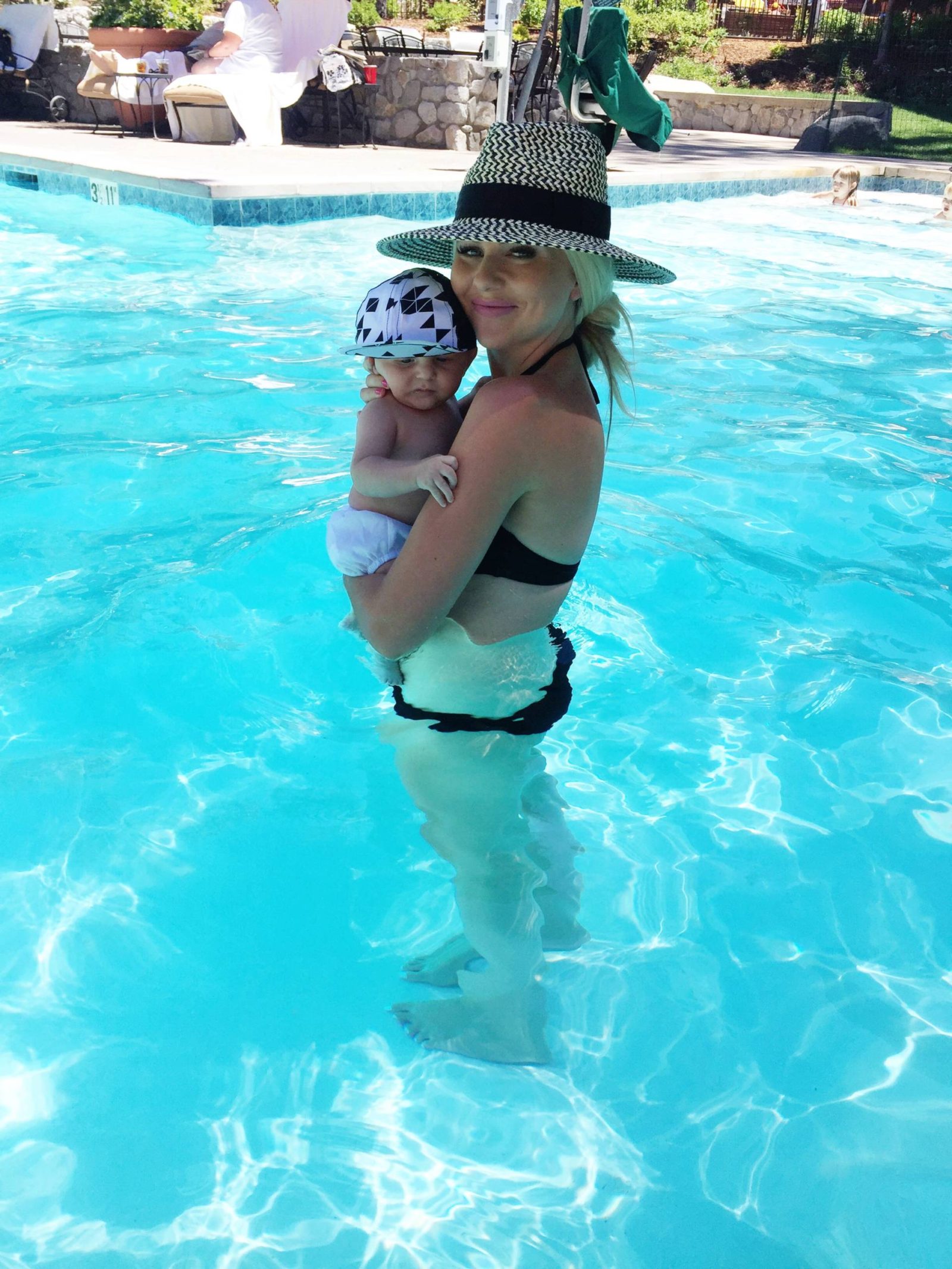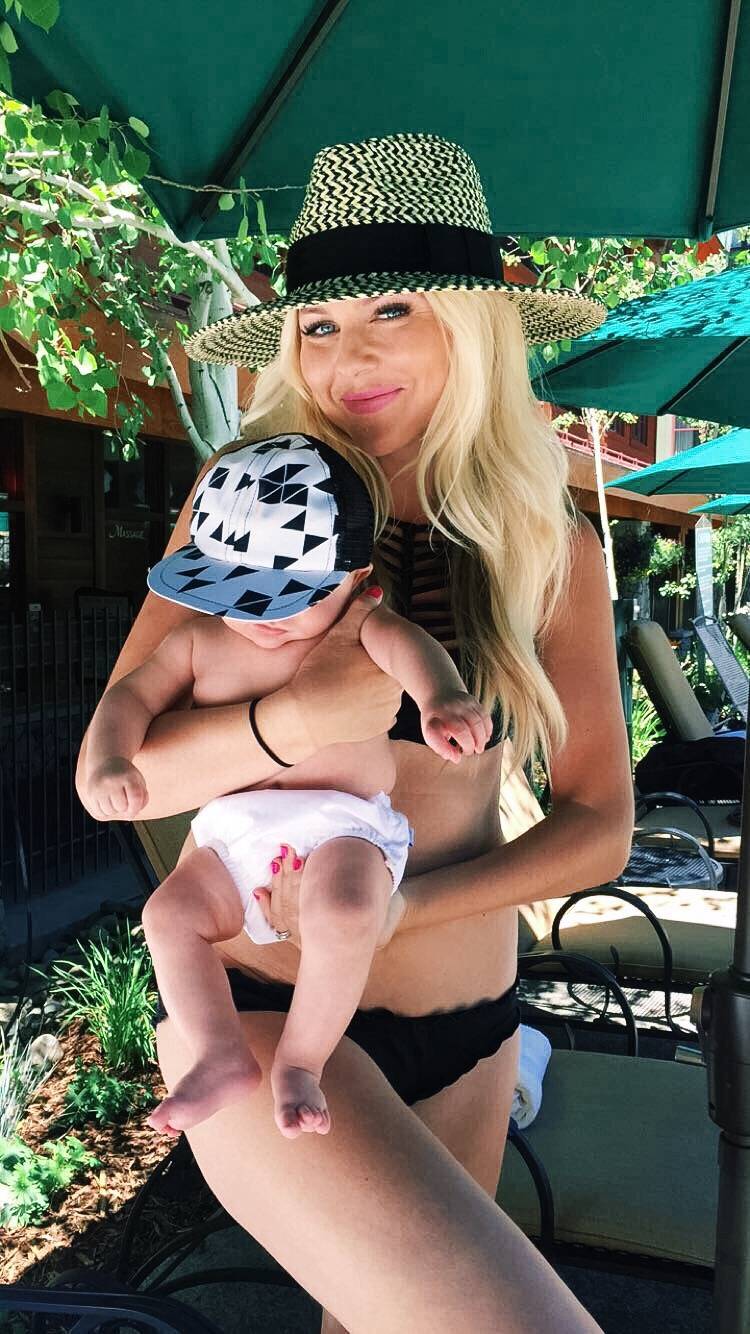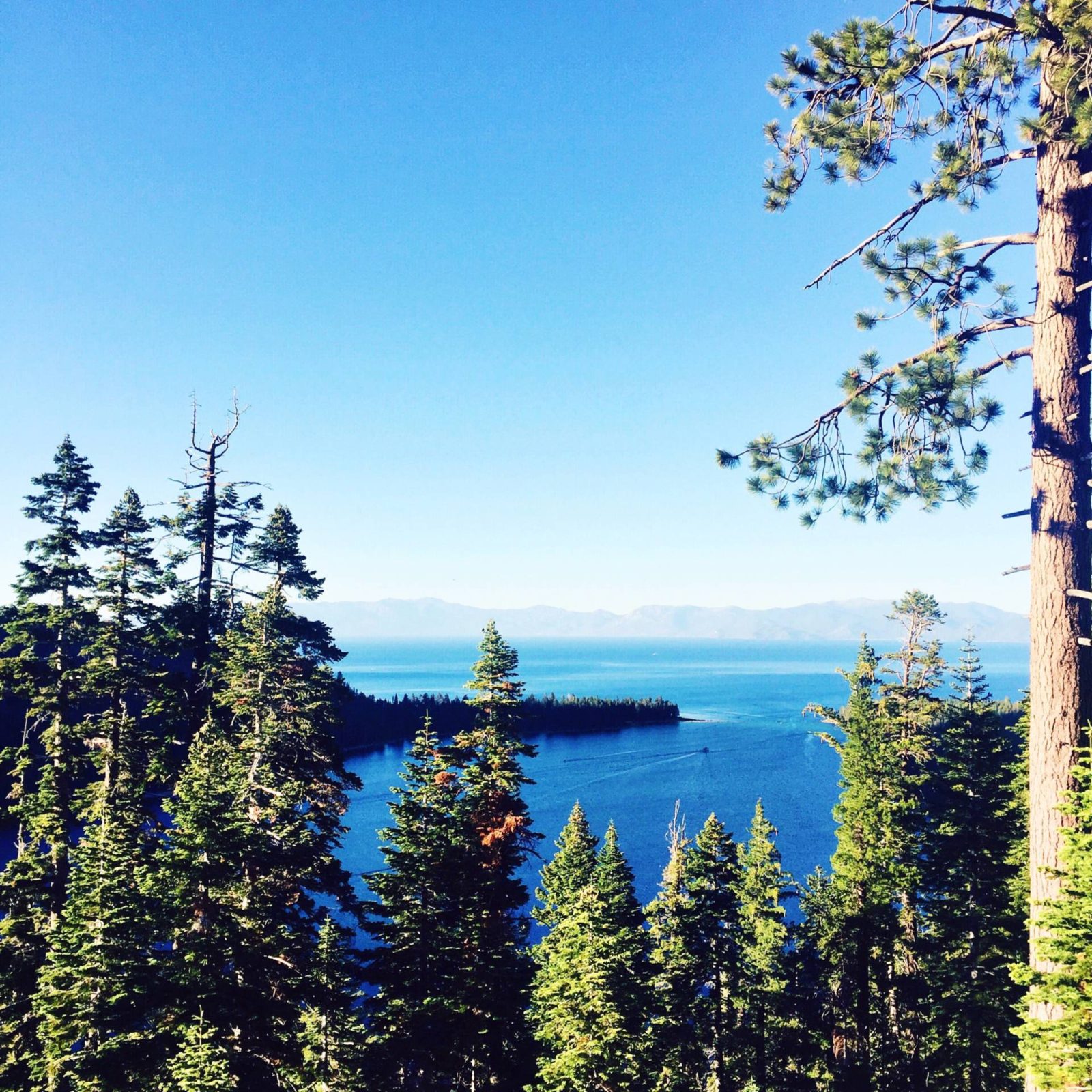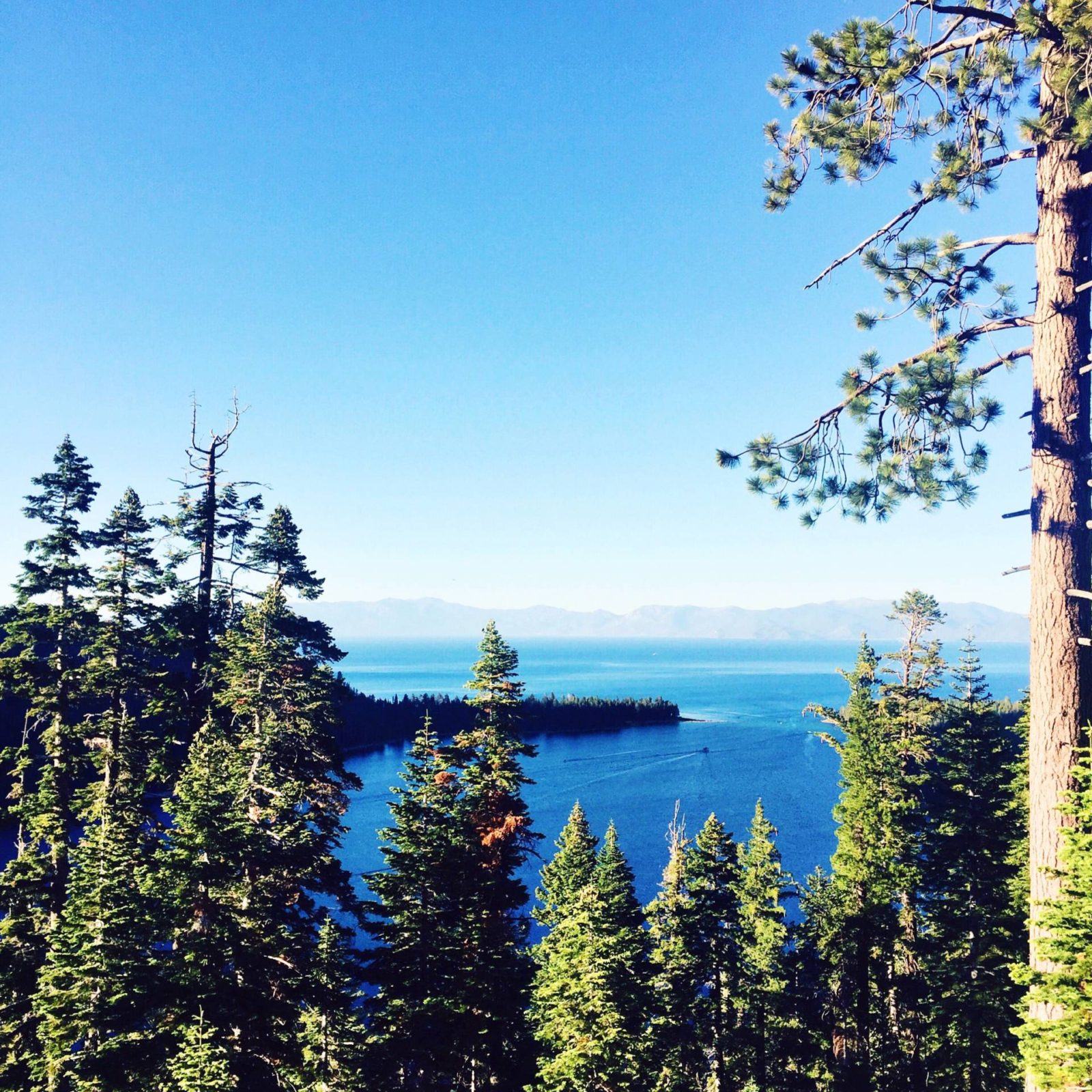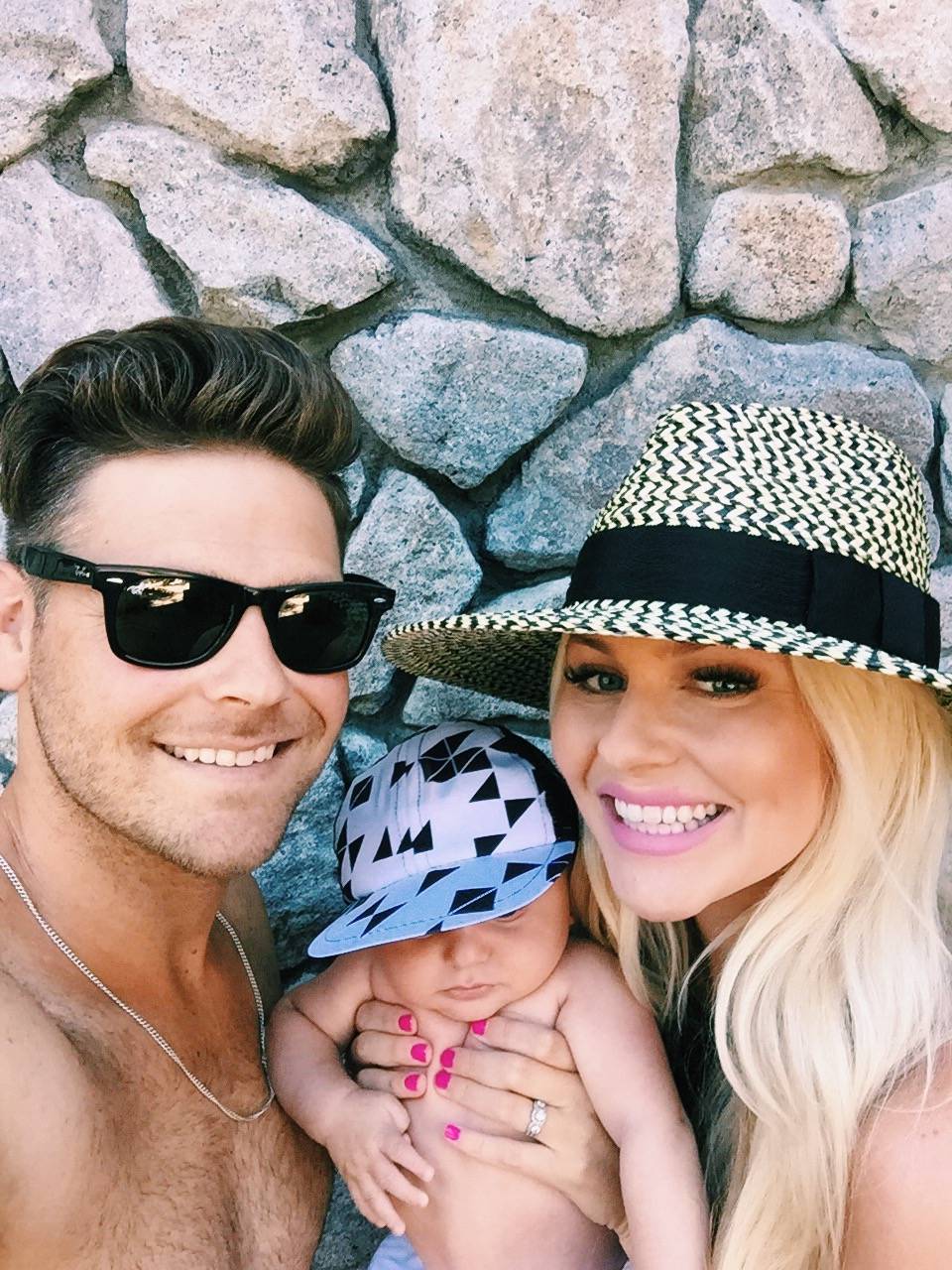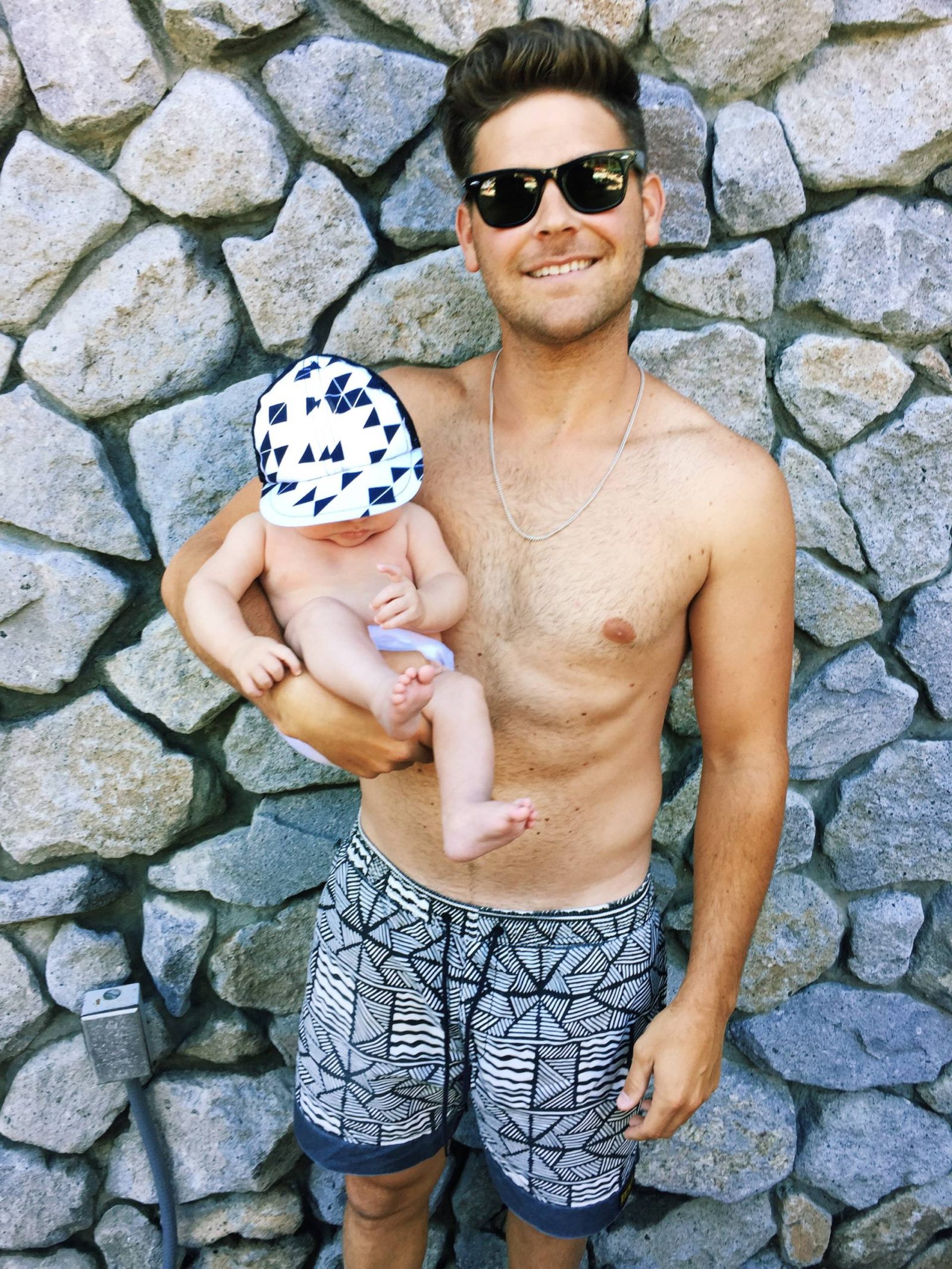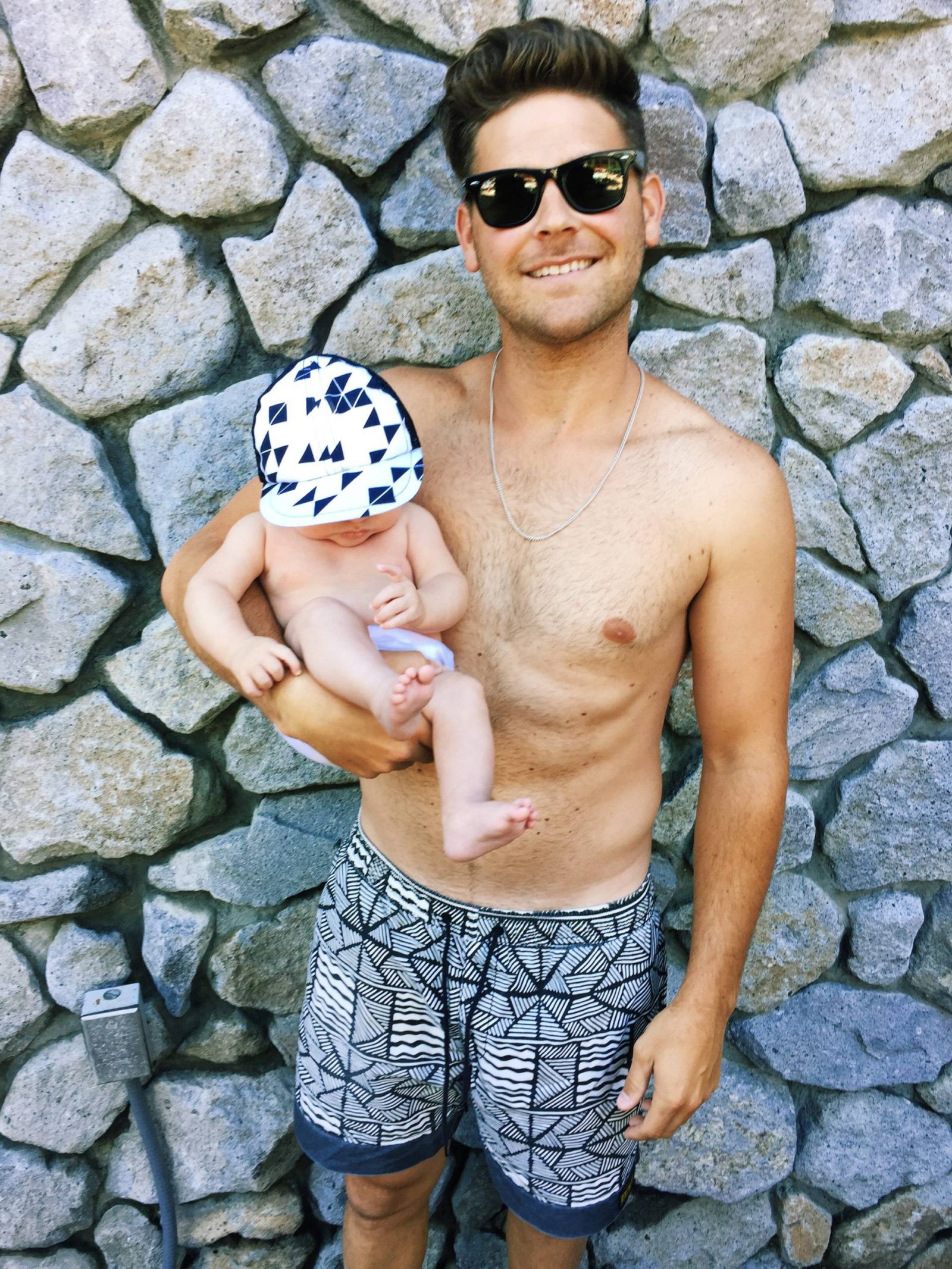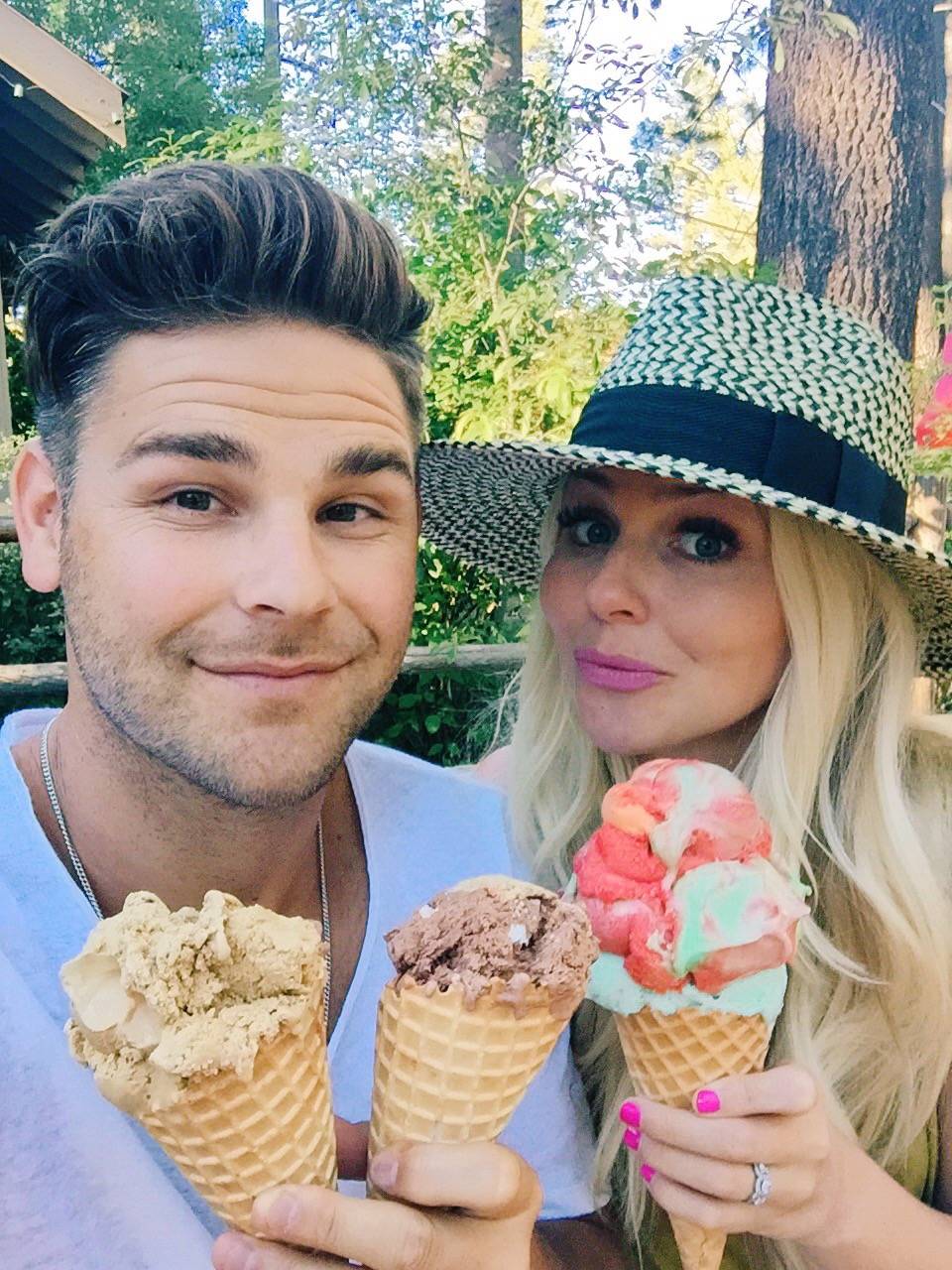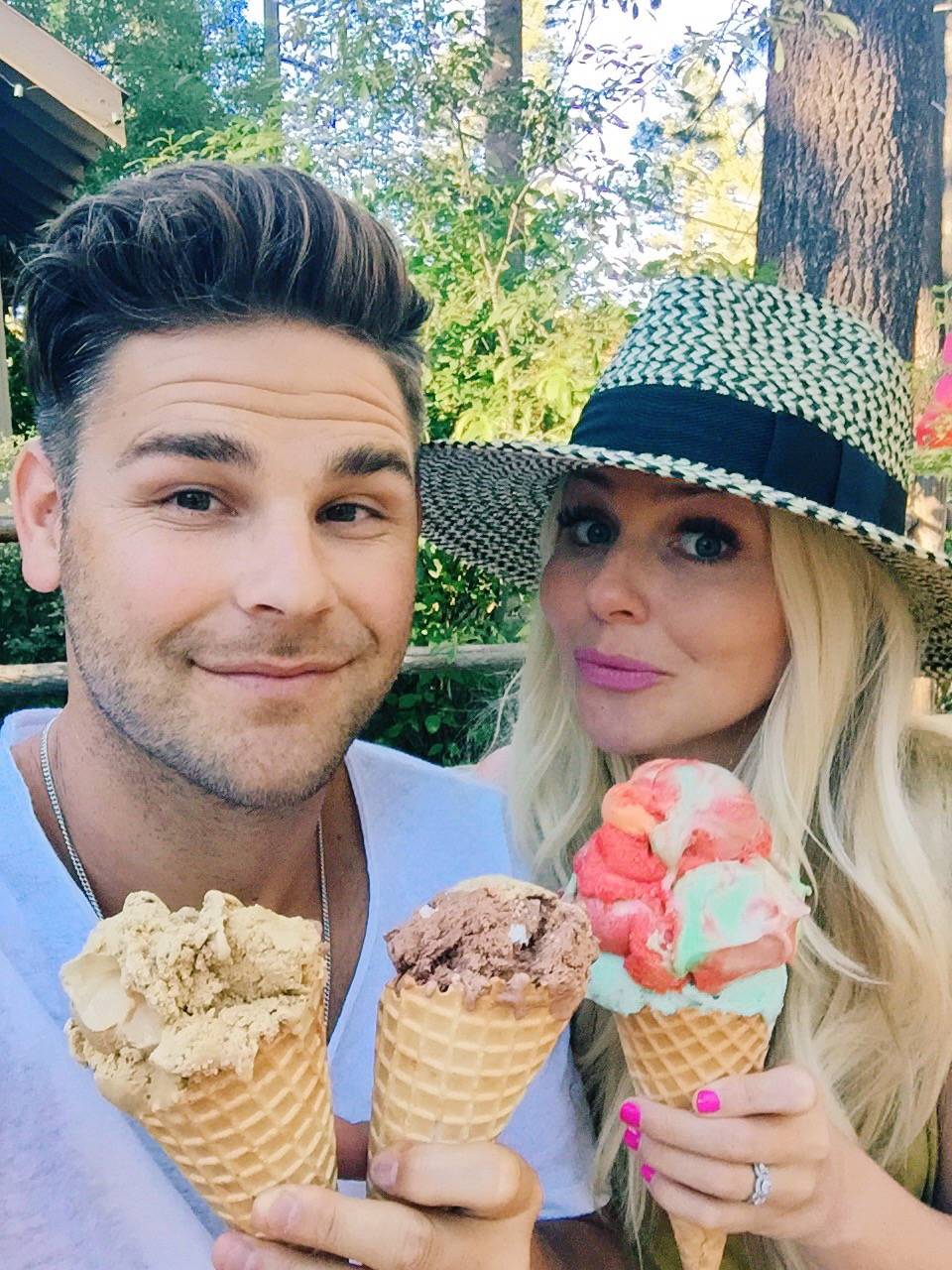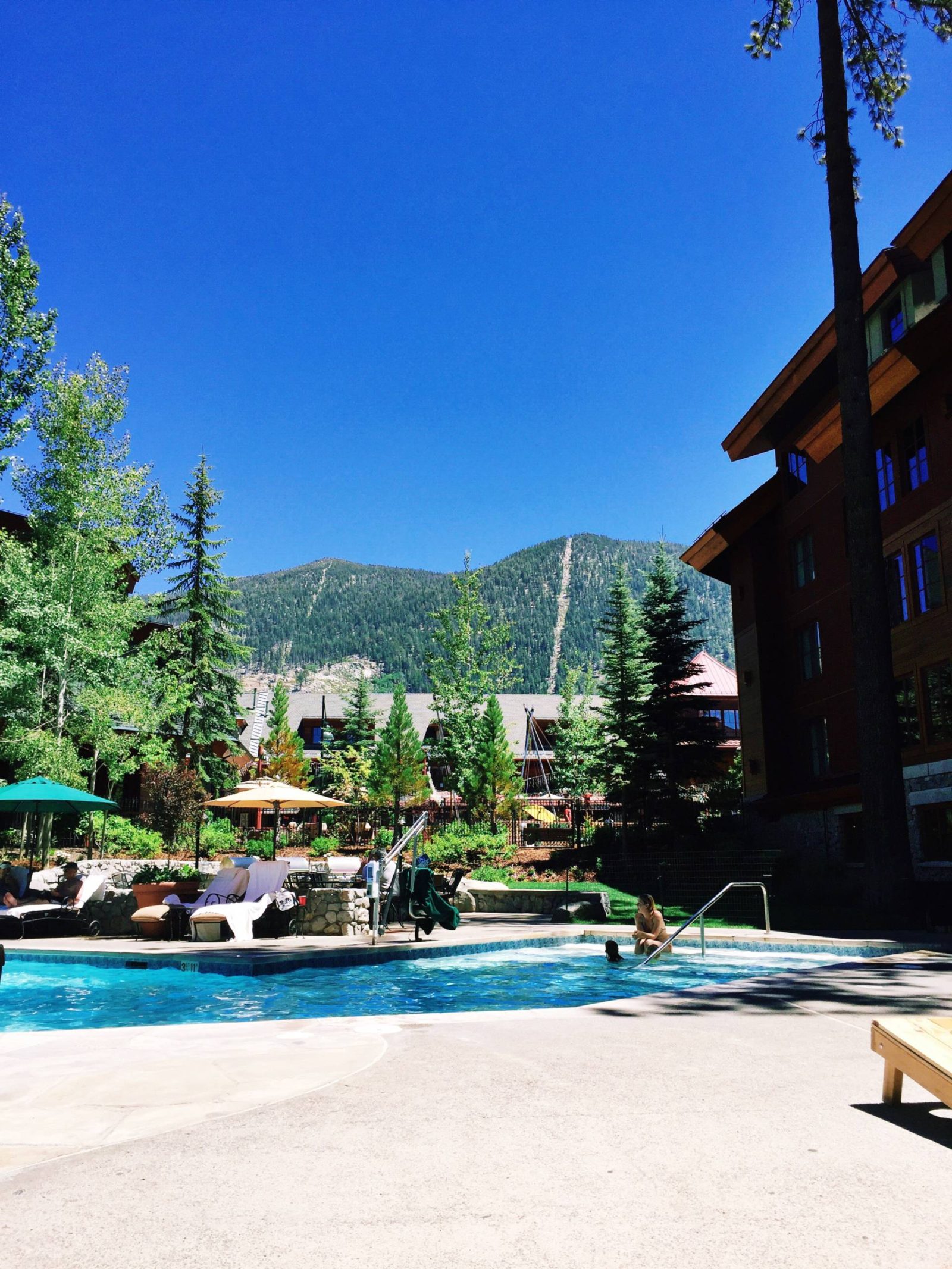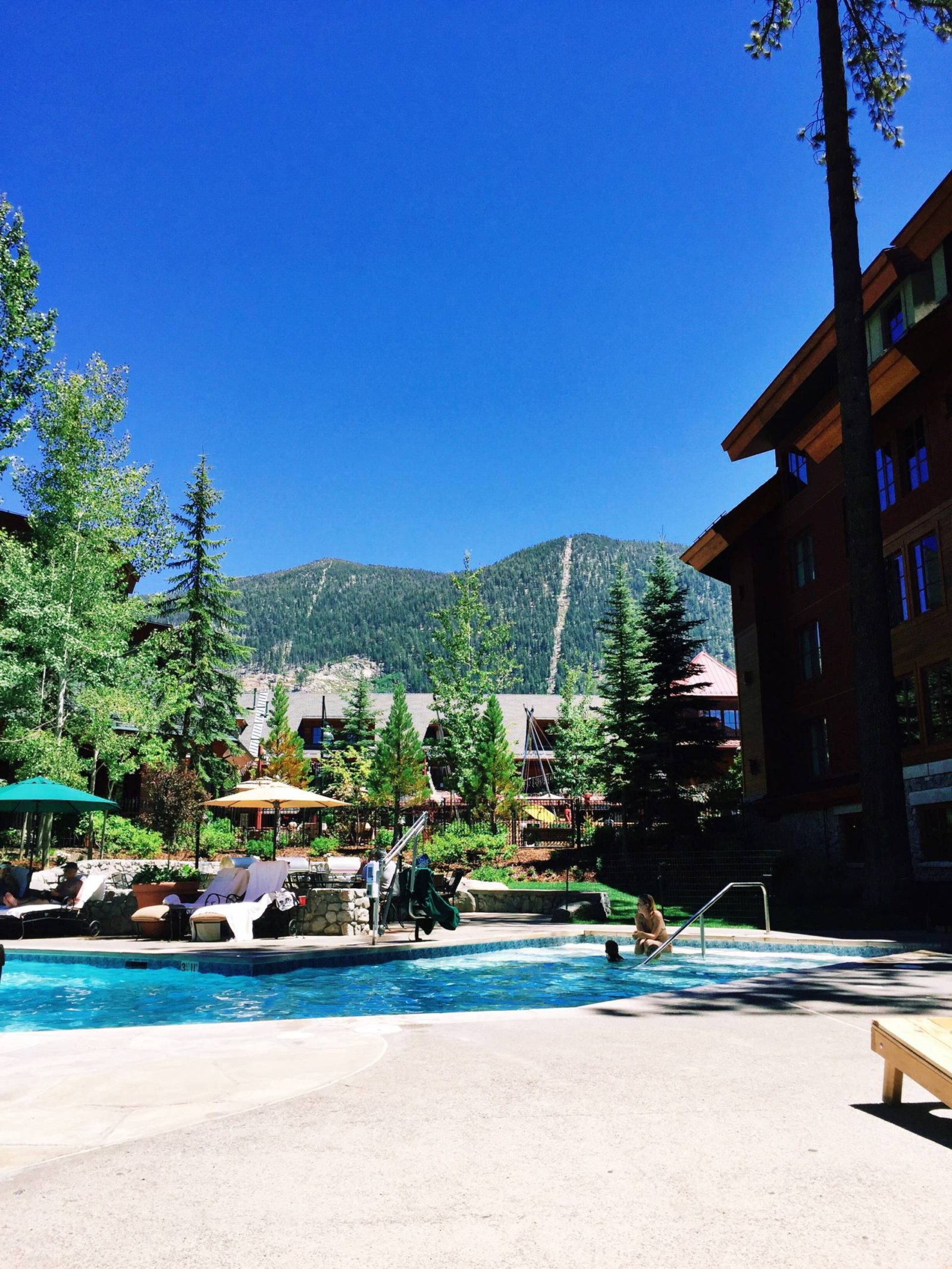 (All pictures above were taken by my iPhone, so some are a bit grainy FYI)
My husband turned 32 a few weeks ago (July 17), so I surprised him last minute with a little getaway just the two of us (plus Jude- but let's be real- what's one when you have three?!).
It was a quick but fun getaway, exploring and relaxing in one of the most beautiful places on earth, Lake Tahoe. I love that we live a short 1 1/2 hours away. Writing that makes me realize we need to make these trips happen way more often. My kids are obsessed with snow so I have a feeling we'll be making a few trips back this Winter.
On our drive up/back, I decided to do a Q+A for those who follow me on Snapchat (mamamelly5). I follow a few bloggers who have done something similar and thought it would be fun to give it a try! As I was talking and answering questions, I realized how much I loved opening up and sharing bits of my story/life that you might have not known otherwise. I talk about it constantly, but being real/open is something I strive to do with you all. I think it's important to conquer the facade we often create and share surrounding the "I can do it all" mentality. When we share those real parts of our lives, it allows others to open up and feel okay to share those too. There is so much freedom found in being okay with not having it all together. I've learned this more and more as the years go on in my "mom" role. There is no one on earth who has a harder job than us (and I firmly believe that!) Like everyone always says…. It is the best and hardest job in the world! <—- YES
With that said, here are a few more questions I've received from some of you. I'll do my best to answer them as honest as I can.
If you have a question for me (Beauty, hair, life, marriage, kids, parentings, truth, fashion etc.) – E-mail or Snap me using the hashtag #realtalk – I'll be making this a regular series from here on out.
Ellabrooksblog@gmail.com
Q: What does your day to day look like? I have a little one close to Jude's age and I feel lucky if I have time to take a shower every day!
A: During the week (Mon-Thurs), my two oldest are in pre-school. I get them ready and drop them off at school usually around 9ish. My husband works at the same location they go to school at (he works at our church & our school is connected) so he typically takes them home around 3:30ish. This is when I get my work done. E-mails, meetings, pictures, editing, writing, etc.- I try to do it all between that 9-3:30pm period M-Th along with taking care of Jude. I feel VERY fortunate to have this time dedicated to getting work done plus enjoying the one on one time I get with my baby. My husband has Fridays off so we've dedicated Fri mornings to being "our" time. We put the older two in school for half a day and usually grab coffee/breakfast and enjoy down time just the three of us (Jude 🙂 ) or we use that time to take pictures (he is now my other photographer which is helping a ton time wise!) Fri-Sun are family days and that looks different every weekend depending on what we have going on. I remember with my first feeling the exact same way as you! I've always said that having one is the hardest transition because it's all so new and so life changing! Like anything, the more you "practice" and as life goes on, you're able to take on more and become a little more carefree about the things you were SO anal or strict about with #1. You'll get the hang of it! I definitely suggest trying to create or stick to a schedule if that's not something you are currently doing.
Q: Where is the swimsuit from that I'm wearing in the pictures above?
A: The top is from Forever21 but it's sold out- the bottoms are from Victoria's Secret.
Q: What do I eat? Workout?
A: I eat very normal 🙂 Nothing extremely healthy or diet based. I'm probably somewhere smack dab in the middle. I love salads but I also love indulging into desserts (ice cream being my fav!). My workout schedule is pretty hit and miss as far as a schedule goes, however, I try to get in at least 2-3 runs a week. Right now is probably the busiest time of my life if I'm being honest, so creating time for anything new is just not going to happen. I have to be very intentional with my time/schedule in order to get things done but also allow myself to have free time as well. As time goes on, I would love to work out more because I believe it benefits so many aspects of your life! My favorite is working out early in the morning, but so far that hasn't been able to happen for me (as I'm just too exhausted to do it!)
Q: (I'm not making up this question, this is literally what she wrote lol)… How do you have time to do your hair and make up? How is your stomach perfection? Basically, are you a zombie in disguise?
A: I actually LOL'ed at that when I first read it. I'm not really sure how to answer this. It's so funny to me how people can view your life as perfect. Let me say this… You will spend your time doing what's most important to you whether you realize it or not. People who are disciplined will do things that they may not enjoy doing at the time, but it's what most important to them in the end. I think I fall into this category. As I mentioned above, yes… there are times when things are all over the place and you don't feel like you have anything together whatsoever. I feel that way MANY times in life. But I've chosen to focus on certain things right now that are important to me. For instance, getting ready (doing my hair and make up) helps me feel better about myself when the rest of my world feels chaotic so I make it a priority to get it done. Not everyday, no… but when I am able to make it happen- I try to make it happen. My laundry might be piled up on my bed (like it is right now- no joke), but my make up and hair is done. My stomach :/ I don't know about perfect but I do know that it is somewhat abnormal to have a flat stomach so quickly after giving birth not too long ago. I've always had a very flat stomach and there's really no explanation to it… it's just in my genes I think.
I also need to mention how helpful my husband is. I don't just say this to gain brownie points with him… it is the absolute truth. He is one of the most hands on dads I know! Because of this, it takes a lot of pressure off of me and gives me more time to invest into getting "stuff" done.
Q: Where do you usually buy Jude's clothes?
A: I've gotten a lot of his clothes from smaller shops on IG to help them with advertisement (and I love the clothes so it's a win win). I also love shopping at my local Target, H&M, Zara (<—- favorite probably), Old Navy, or Gap. We also have some hand-me-downs (thank the Lord) from Brooklyn and my nephew.
Q: How far do you usually run? What do you listen to when you run?
A: I don't run that far right now because A. I'm so stinking out of shape B. Time… I usually run up to three miles, no more. My favorite music is anything country (you either love it or hate it right? 🙂 ) or a few Christian stations I have on Pandora.
Q: What religion are you? What church do you attend? I am looking for a church in my area to try like yours- what should I look for?
A: I am a Christian and attend Capital Christian Center in Sacramento, CA (My husbands dad is the lead/head pastor). What should you look for in your church? I think first and foremost you want to make sure their core beliefs line up with yours. From there, I would say find somewhere where you feel most comfortable and at home. Also, do you have a certain music style you prefer over another? Do you like smaller churches compared to mega? There's so many different things that I think are personal preference once you've gotten past the part of making sure you are attending a church that believes what you believe. Hope that helps!
Q: Are eyelash extensions worth it?
A: I've had mine for a month now and honestly love them! I will say that they aren't the cheapest luxury to invest in. They are pretty high maintenance (in my opinion) as you have to get them refilled every two-three weeks. They are, however, so convenient as far as day to day life goes and obviously give you that dramatic eye look which I absolutely love! So they're definitely worth it if you're committed to keeping up with them time wise and financially 🙂
Q: Do you have a spot on your blog about your hair routine & styling secrets? I couldn't find a hair tutorial- please post one.
A: Check out this hair post for my favorite hair products. I have had SO many requests on a hair tutorial so I've decided to do one! It's coming soon! I don't have a date yet… but it's coming 🙂
Q: What is some of your favorite hair treatments?
A: I typically use a (cheap, drugstore) clarifying shampoo every two weeks or so to strip all of the product and hairspray buildup. I always follow up using a deep conditioner (this one) to strengthen and rebuild what was stripped. I'd recommend using this combo every two weeks or so (if you use a lot of product).
Q: Where do you shop for the kiddos? Do you set a monthly budget for clothes on yourself?
A: I typically shop for my older kids at the same stores I shared for Jude (Zara, H&M, Target, Smaller IG stores, Gap, Old Navy)… I almost always hit up Nordstrom for their shoes (not so much for their clothes). As far as a monthly $$$ budget for me… I'd love to say yes, but the answer is no. lol. Honestly, before I started focusing on being a fashion/lifestyle blogger, I definitely didn't shop near as much. But because of what I do (and obviously I like to use that excuse on my husband 😉 ), I shop way more often as I'm always trying to find the next best find/steal to share with you all. No complaints here!
Q: How old were you when you had your first?
A: I was 23 years old 🙂 Just a baby! I remember always wanting to have kids early. I loved the thought of being a "young mom" even when my kids were/are older. We'll see if I'm "that" cool mom 🙂
Q: Can you share where you get your hair colored?
A: My friend colors/cuts my hair from her house. If you live in the Sacramento area and are interested in going to her, e-mail me and I would be happy to give you her contact info!
Q: Where is your hat from (in the pictures above)?
A: Here is the link to buy the hat (I'm wearing a Medium but I have a big head FYI. It fits sooooo good, too!)
Q: You make motherhood look so easy with 3 little ones. I have a 15 months old and there are days in which we don't even make it out of our PJs. Are you a full time mom? What does your husband do for work? How old are your two older kiddos?
A: I guess I'm a full-time mom even though I don't have them all during the week, right 🙂 I mean, I am…. but I KNOW that I am very fortunate to have my days freed up M-Thurs. Major props to all of you mamas who have your kiddos 24/7!!!!! Major!
My husband manages and oversees the grounds at our church/school. It's 62 acres so a lot to keep up on! My oldest, Ella, is 5 1/2 (INSANE to even write that!), and Brooklyn will be three in a few weeks (August 20). *side note: I'm sure most of you have put two and two together by now that I named my blog after my kiddos…. Ella brooks. However, Brooklyn is my son's full name and we named him that intending to call him Brooks as his nick name… however, that didn't stick. We either call him Brooklyn or Bubba (it was all Ella could say when I was pregnant with him, so it just stuck). Also, Jude was completely unplanned so by the time he came, I felt like I was too far along in the game to change the name of my blog. So Ellabrooksblog it is even though it doesn't 100% represent my kids haha.
Thanks for reading guys! & if you have any more questions- would love to answer!