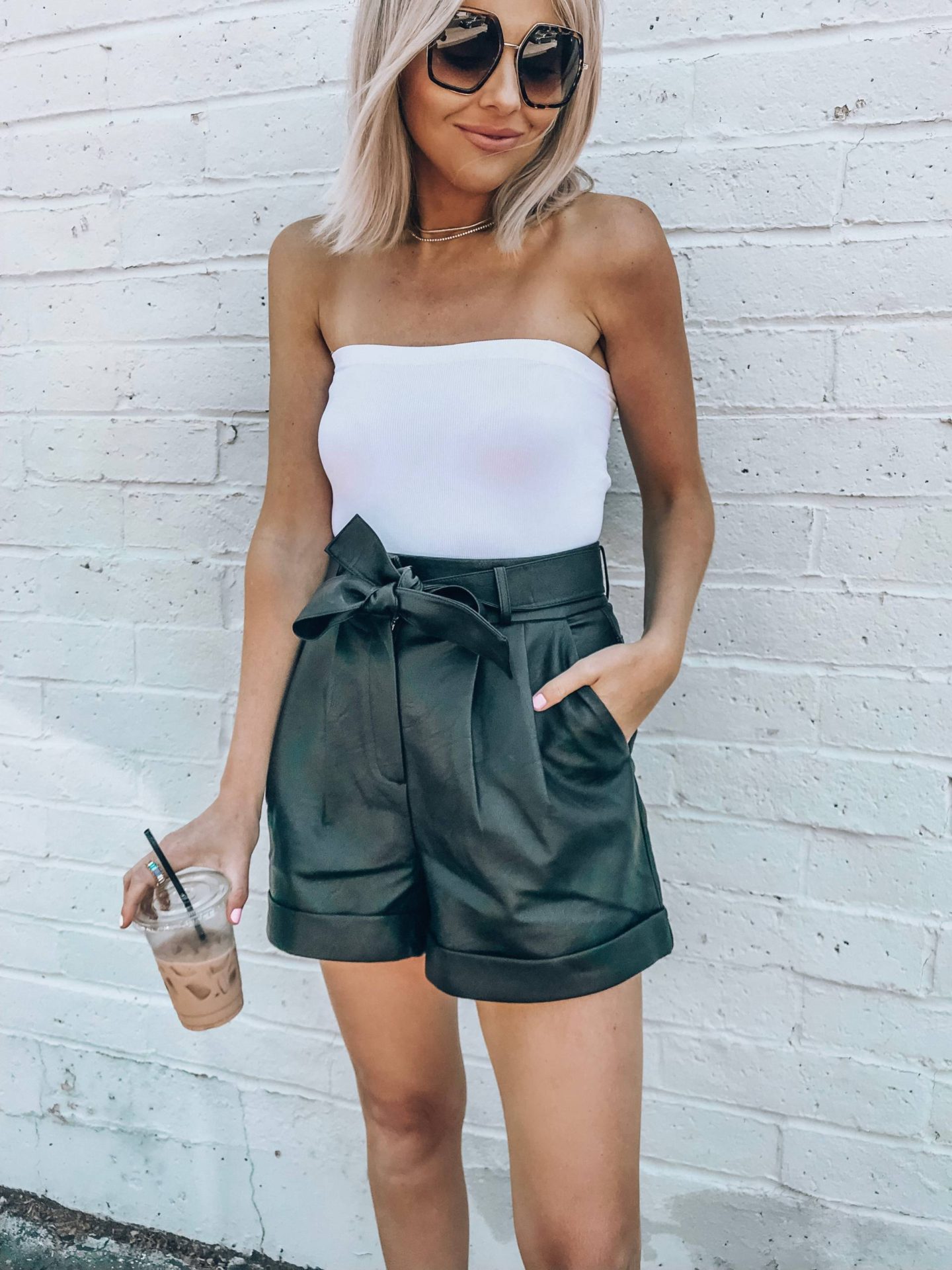 Happy (almost) Summer! Whew I'm excited for some warmer weather! I don't know about where you live but where I am (Sacramento) we have had some twists and turns the past monh. One day it's full on Summer only to wake up to rain and cold the next. With warmer weather means new Summer arrivals and I've teamed up with Nordstrom to share some of my favorite finds with you all! I love shopping at Nordstrom because I can find a mix of cheaper clothing pieces as well as splurging on a good pair of shoes or pair of jeans. I've included a little bit of everything below!
LOVING this cropped knit sweatshirt. Deciding what color to buy
This fun graphic tee for only $25
I can't get over these heels. I have this thing with jeweled shoes and want to buy them all!
This is a pretty good price for these lace up sandals. Normally they can get pretty pricey.
This purse – a really chic, simple, yet statement piece
Obsessed with this swim coverup (that could totally stand alone as a romper) for under $50
A bit more pricey but I'm a huge fan of this off the shoulder top/cover up. It looks expensive too.
How fun would this skirt be with a distressed black tee?
All time favorite summer hat/fedora as far as fit and price go

Huge thank you to Nordstrom for sponsoring this post. As always, all opinions are completely my own.
XOXO