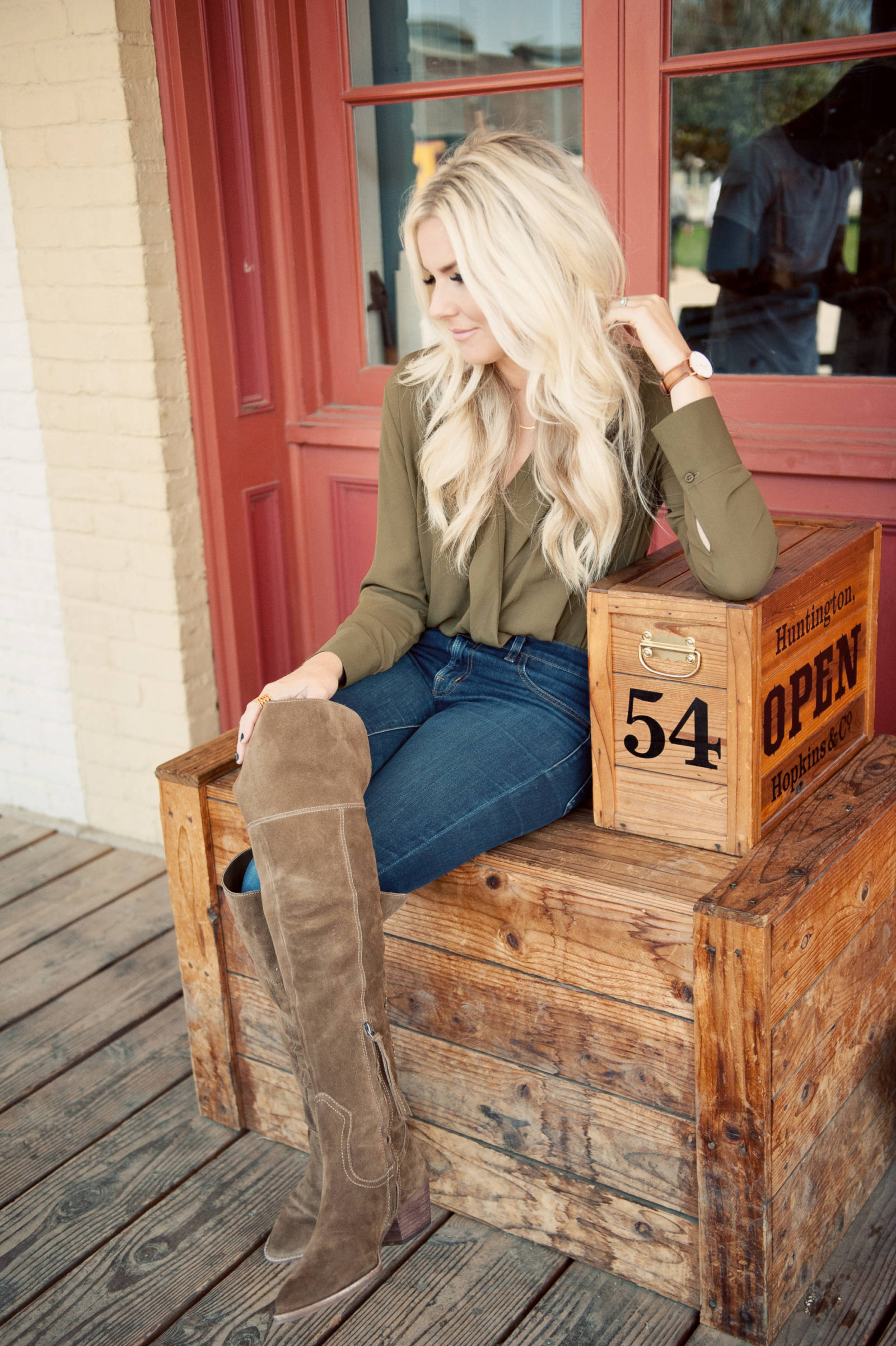 Hey ya'll! Happy Tuesday! Hope you all had a fun one with your family/friends over Labor Day weekend. We took it easy after having a few jam packed days (blog post to come) & coming home from vacation a few nights ago. We grabbed some coffee and played at a nearby park with some of our best friends and met up again for swimming & BBQ in their backyard for dinner.
There were a ton of sales yesterday that I hope you all were able to take advantage of. Things have been so busy for me that I didn't have time to round up the sales, but I'm hoping you were able to score some deals! Another sale that just started is the Nordstrom Summer Clearance Sale. It seems like the Nordstrom sales are never ending, right? But I don't know anyone who has ever complained about too many sales…. soooo keep em comin! There are a ton of good finds in the Summer Clearance Sale happening now through Sep. 11. Below are a few of my favorite picks- & most of these items are 40% off or more (YAAAAAS!) Included are the OTK boots I'm wearing in the picture above. Can't wait to wear these more when the temps start cooling off!
I think I'm going to pick up these booties – such a steal and they're so versatile. I wear this color all of the time!
ALSO- I wanted to remind you all (for those who didn't see in my snap stories)- if you follow along with me on Instagram, you no longer have to be signed up with Liketoknow.it to shop all of my linked outfits. If I have (or when I do) linked something, click on the drop down link that says "SHOP" at the top of my blog and click on the picture you are wanting outfit deets for. This makes it so much easier for those of you who don't want to sign up for e-mails. Go check it out to see if there's anything you've missed on my feed!