*Sponsored post by Mirum, all opinions are my own*
If you've followed me for a while, you know that I love trying out new beauty products and partnering with companies to share what I personally love from their line. There are a number of high-quality products out there and a lot of it has to do with finding the right thing for you and your skin. There are also quite a few great drug store finds, some that often get overshadowed by the higher price point finds. I want to talk to you about a few I've tried out and have loved today…
I will be sharing four products total, all you can include in your daily regimen and all a great time to use in the Summer to exfoliate, hydrate, and to get that healthy glow we all want to achieve. I've recently loved using them and love that you can buy each product at an everyday low price from… yep, you guess it – Walmart!
I'm going to break it down into two groups- how to wash/clean your face and second- how to exfoliate and moisturize.
When washing your face at night, I always recommend using two types of cleansers. Start off with a gentle cleanser that will remove all of your make up and prep your skin for a deep cleanse that will go deep down into your pores, removing all of your grime and debris. I've always loved using towelettes/cleansing wipes to wash my make up off when on a trip/vacation or if I'm short on time (or just really tired 😉 at home. I love the Simple Cleansing Wipes in particular because they're gentle yet effective and designed for sensitive skin. My skin is prone to redness so they work great for me and my skins needs.
Now that your face is make up free and primed for a deep clean, you would then use the Noxzema Original Deep Clean Cleansing Cream. Ahh I love this stuff! The smell, the tingling effect (makes me feel like it's working immediately), and the fact that it cleans so well while locking in moisture and hydration. And because it's a cream, it removes dirt and oil without drying out your skin – the perfect combo!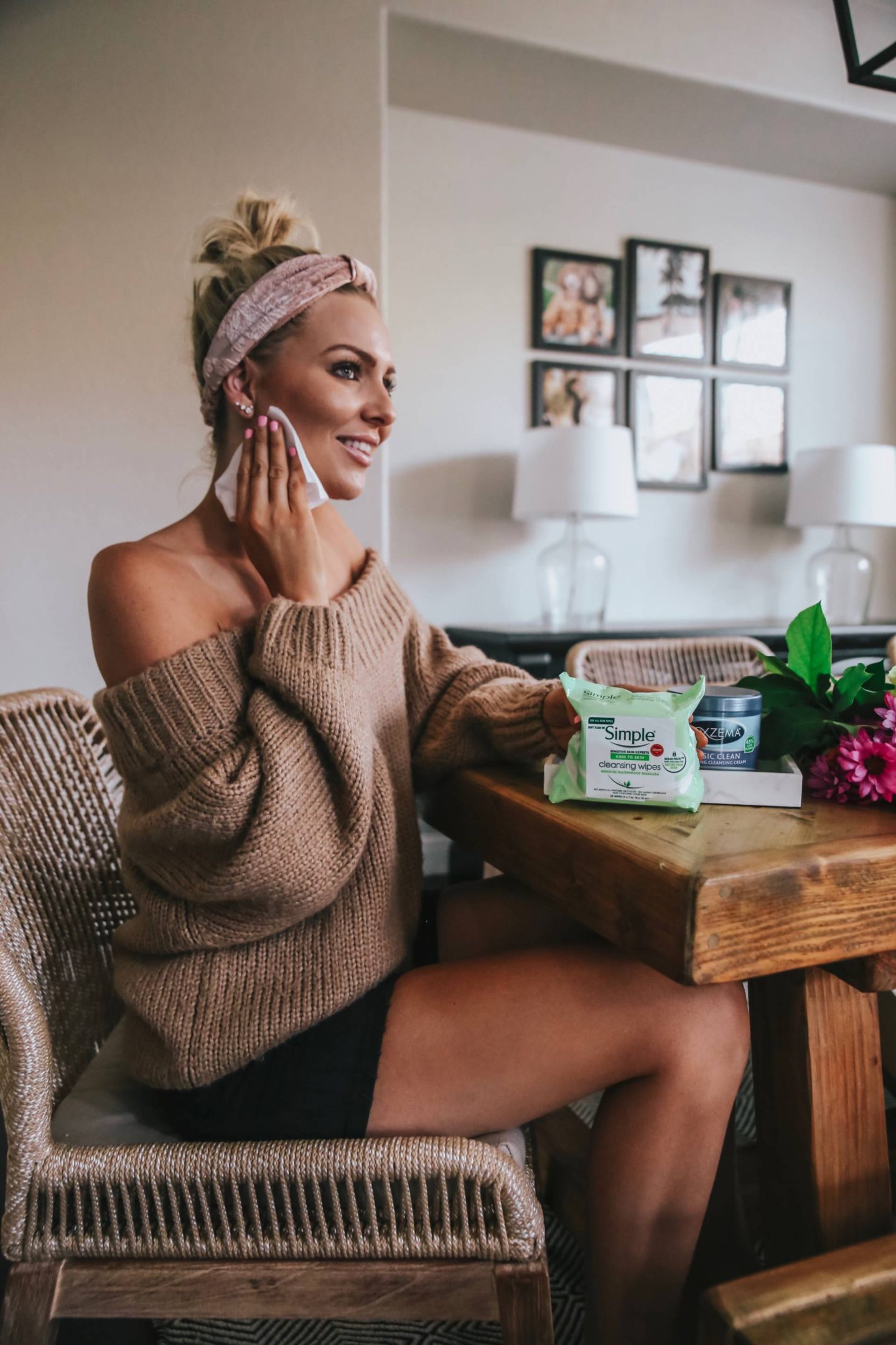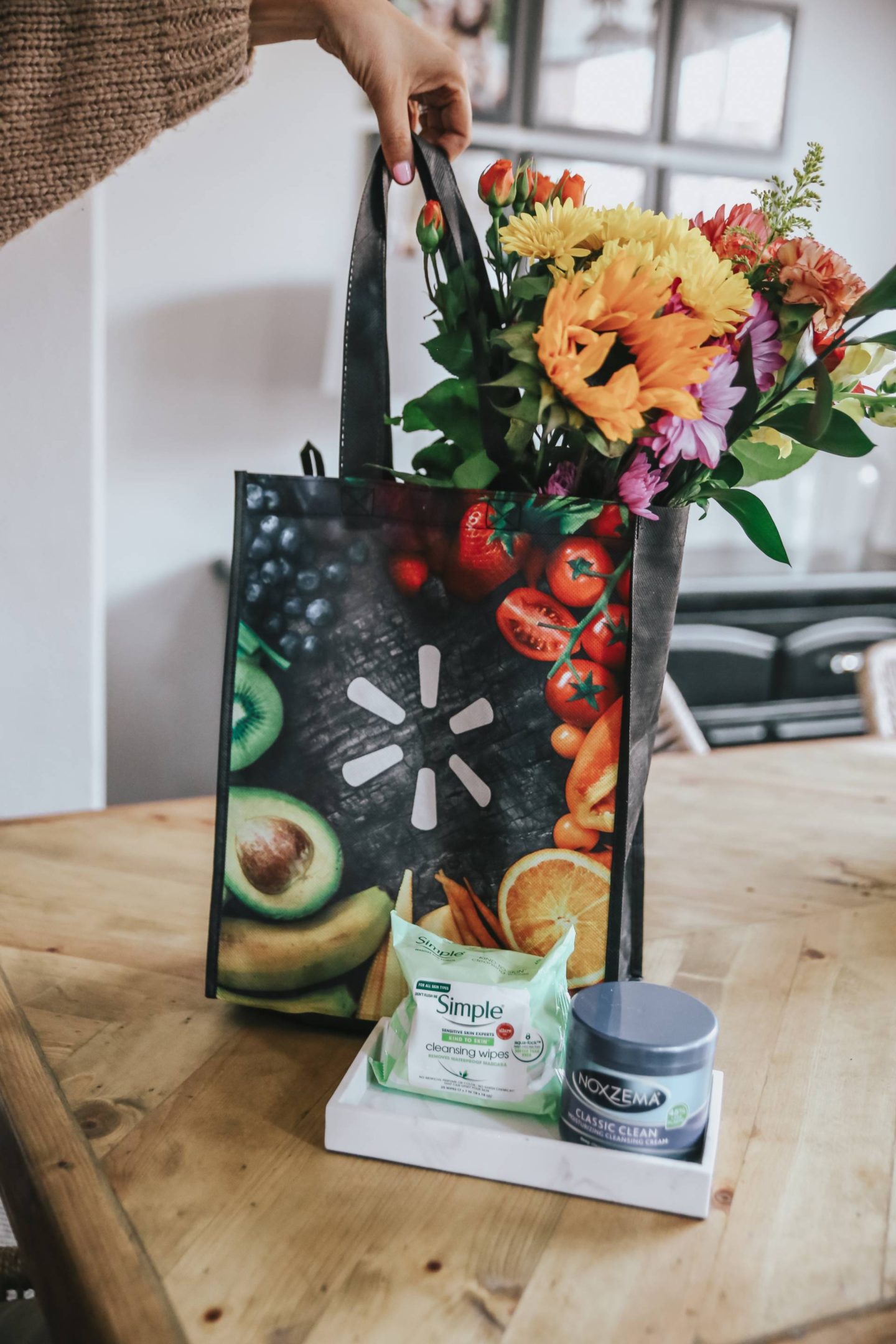 The other pair you want to try will both exfoliate and deeply hydrate. Exfoliation should be a regular part of your skincare routine. I exfoliate my face about once a week. The St. Ives Apricot Scrub contains 100% natural walnut shell powder which helps to exfoliate at a deeper level leaving your skin smooth and glowy.
For hydration, you'll follow up with the Ponds Dry Skin Cream. This particular cream contains ingredients that boost collagen while preventing dryness. It also works for sensitive skin and is hypoallergenic. For my friends with dryer skin, use this cream as a hack to higher priced skincare products. The hydration is incredible, and it leaves your skin feeling so incredibly soft! If you have dry skin, this can be used both morning and night daily.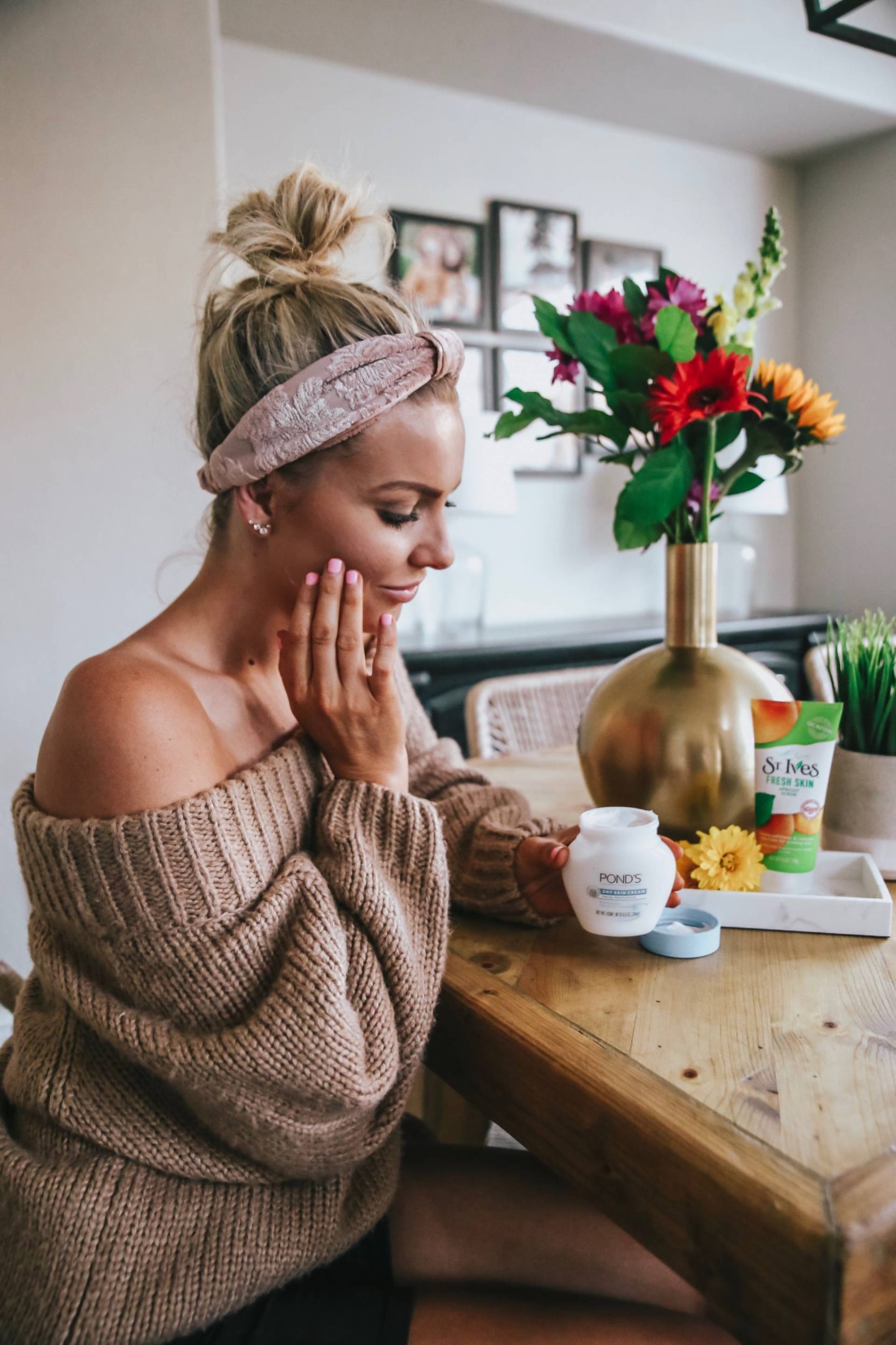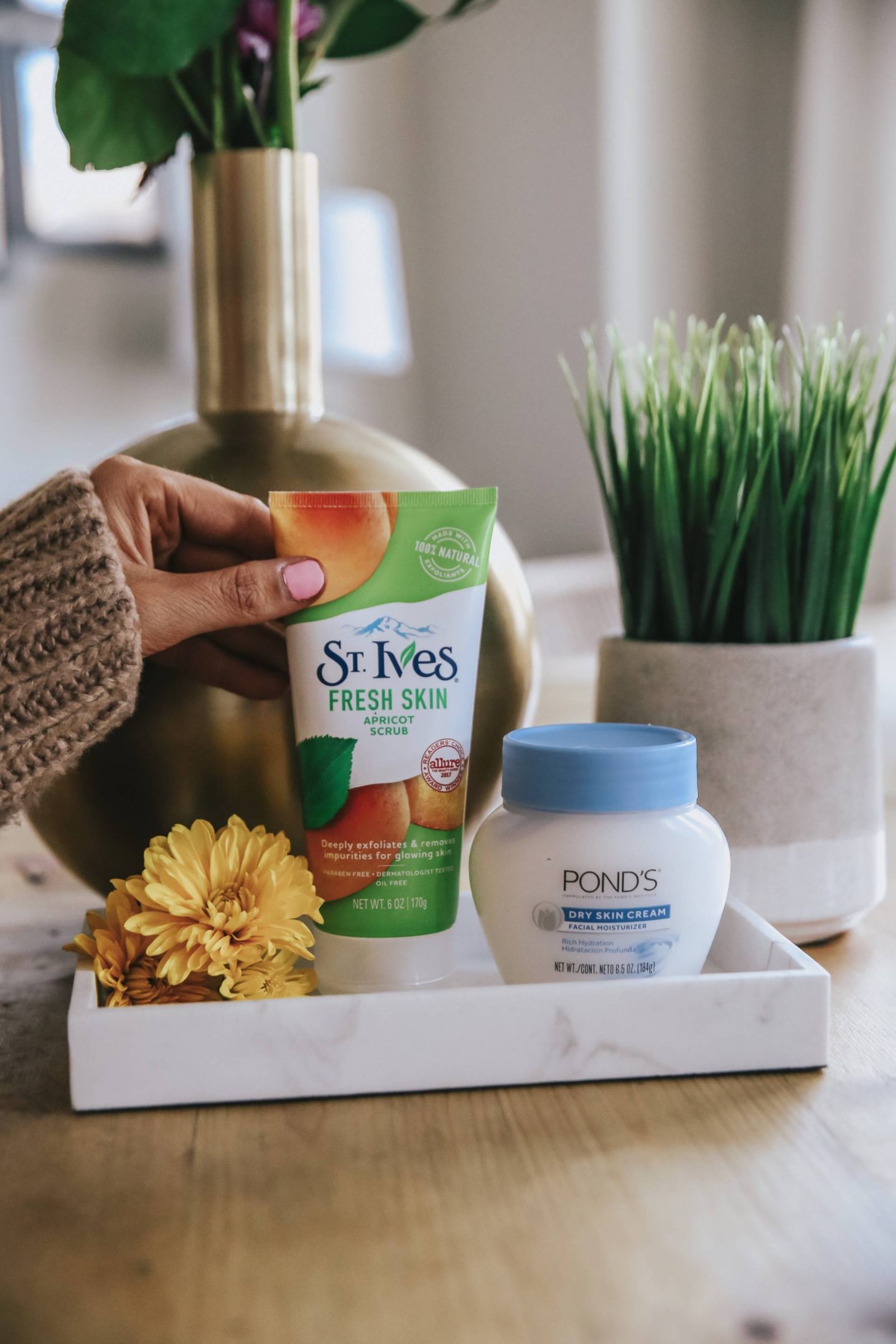 Let me know if you try out any of these products – I'd love to hear your feedback! Love when you can find great products at low end prices without sacrificing the quality.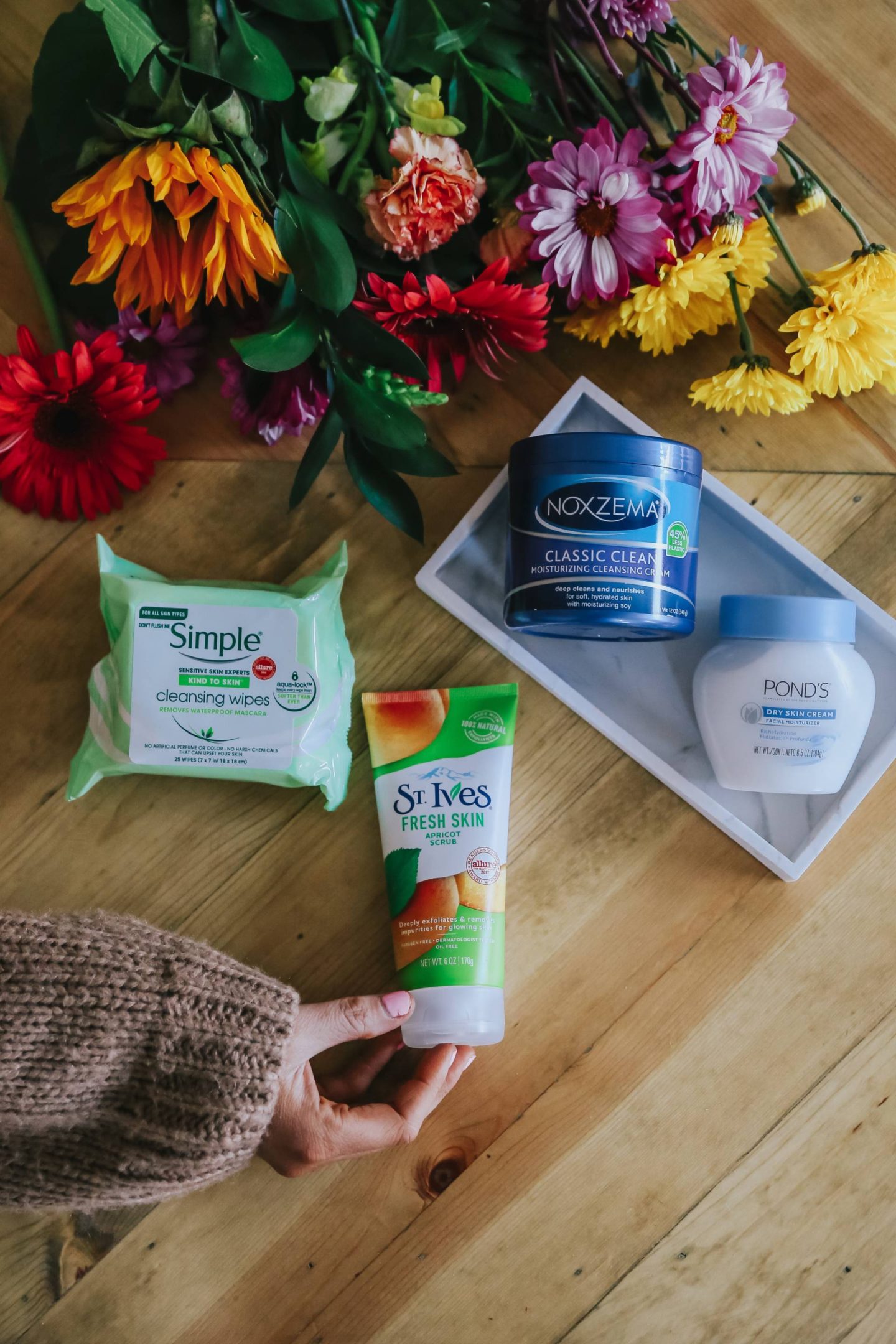 XOXO