Spring has (almost) sprung and I've got the fever…The "I want to wear NORMAL cute clothes" fever. The kind of clothes that don't need to be stretched to fit over a large belly 😉 (I'm not complaining, I'm not complaining, I'm not complaining…)
So- I did what every girl would do and scoured the internet, shopping for bright, fun, fashionable, and Spring/Summer-ish items that I've either already taken the plunge $$$ or plan to in the near future. I am ALL about the warmer weather and dressing for Spring/Summer!
Here is a round-up of my top 100 favorite fashion finds… all of them screaming "Spring" and most of them falling into the Boho category- my go-to & absolute favorite. Enjoy XOXO!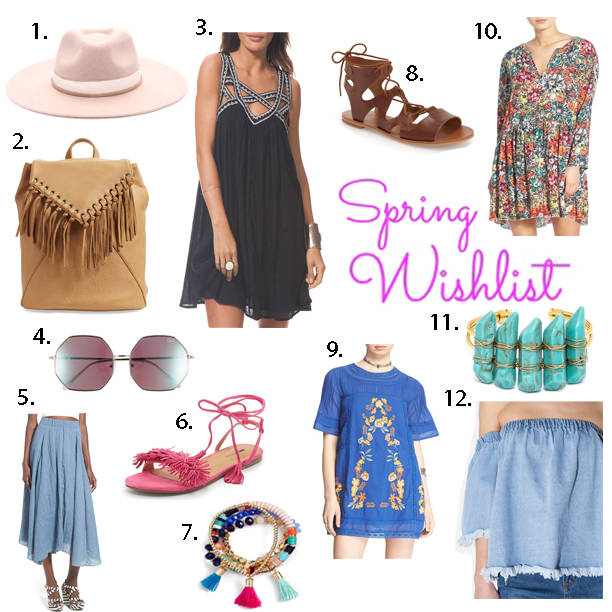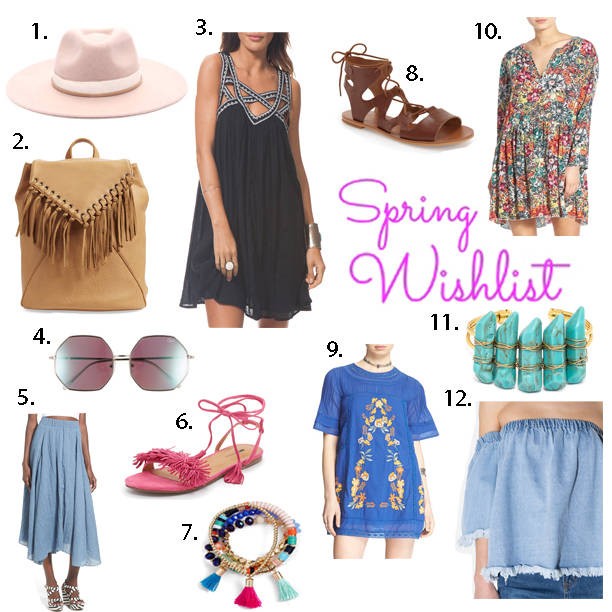 1 / 2 / 3 / 4 / 5 / 6 / 7 / 8 / 9 / 10 / 11 / 12 
(Click on the number above to be taken directly to the item as shown)
(Click on the image below to take you directly to the image shown)