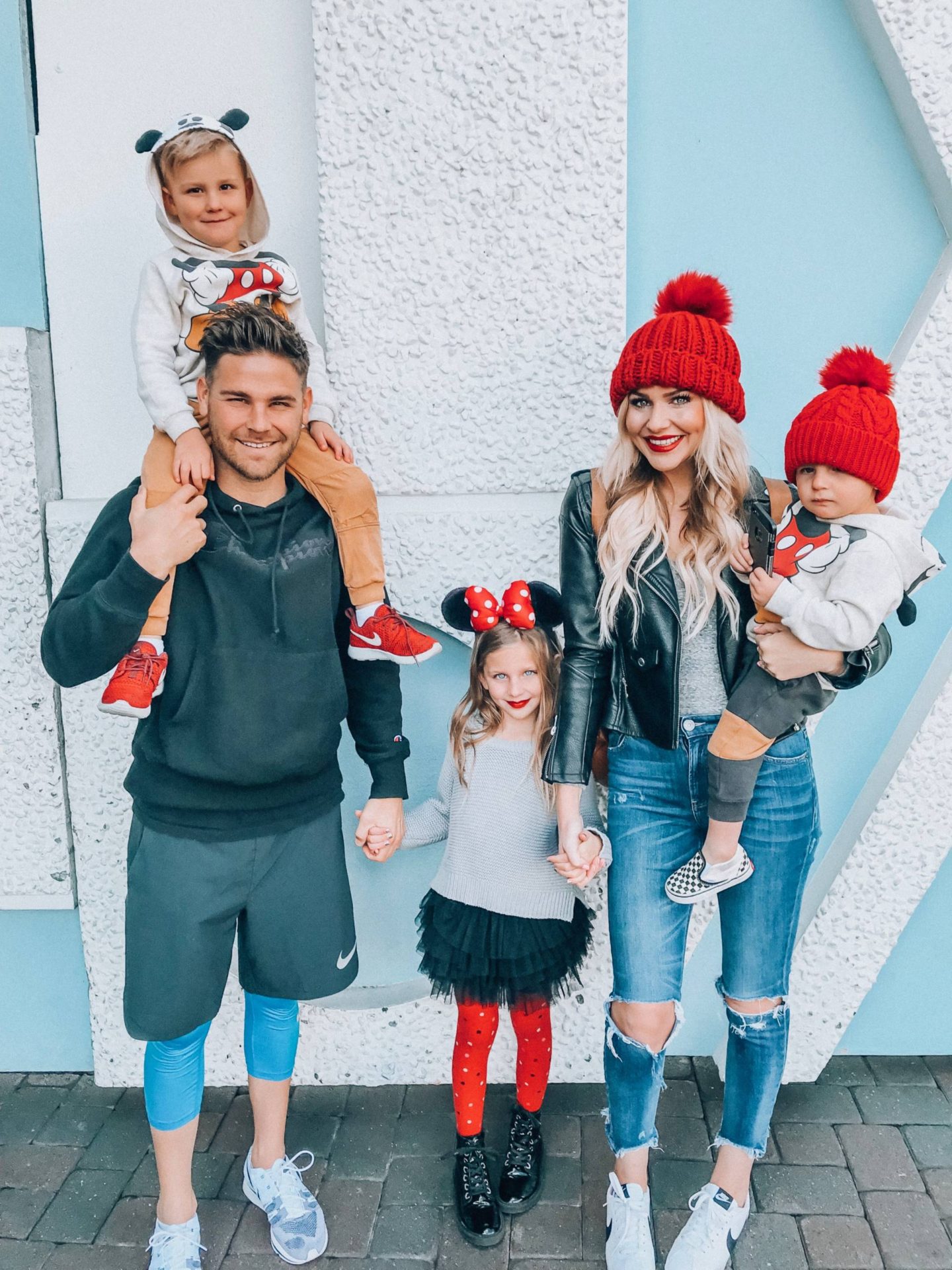 We took a mini vacation last week to Disneyland and as always, had the time of our lives while we were there. The trip was originally planned to spend time with my dad (who lives in Orange County) as he underwent surgery to remove cancer (another story I won't get into). All is well for the moment!
My husband and I joke that we have a knack for planning to visit Disney on the busiest days of the year 🙂 Although part of the reason is due to the seasons. I LOVE to visit Disneyland during the Christmas season and you can almost guarantee every day in December is bonkers. Like, nuts! However, we didn't know we were signing up to go to Disneyland this time during Presidents day week and it was just as busy as Christmas time. On the up side, we ended up buying annual passes on a whim which means I'm currently trying to plan a time to go back when the Disneyland crowd forecast calendar tells me it's a good time to go 🙂 We're thinking early May but we'll see.
All in all you can't go wrong with Disneyland and our kids had an absolute blast! Jude was pretty terrified of the characters but was a big fan of all of the rides. He cried every time we got off begging for more 🙂
So many of you asked about the boys Mickey hoodies. One of the best places to check for Disney themed clothing is Zara. They always have the most unique/fashion forward clothing. Another good spot to check is H&M. We've found some goodies from there too.
I had some questions about where we stayed. Our favorite hotel all around is Embassy Suites. Here's a little catch. There are three Embassy Suites total within about a five mile radius of Disneyland. However, one of them far exceeds the others. Everything is a total upgrade and it honestly doesn't even feel like you're staying at an Embassy Suites (not that they're terrible in the first place). Make sure you stay at the Embassy Suites by Hilton Anaheim- Orange . We stayed at another one this time and it wasn't nearly as nice (it came apart of the package we bought).
If you have kids, Embassy Suites is the way to go. You get two rooms (hint: suites), free breakfast, and there is a shuttle to disneyland if you choose that option. We've done both.
A few tips for Disneyland goers:
Bring your own water bottles & snacks to save a few bucks.
Buy the Maxpass- $10 per person. It's an app that allows you to book fast passes for the popular rides, saving you a ton of time and shortening your wait time!
Get to the park ON TIME! And jet to your favorite ride. Chances are, that popular ride will have a long line for the remainder of the day so take advantage of the shorter line right at the start.
If you plan on seeing the main parade at Disneyland (typically at night time), you will need to save your spot 1-2 hours in advance. I know, crazy. But it fills up fast and you'll be fighting to have a standing spot to see at the end if you don't. Again, we've only gone on busy days so that's all we know.
If Disneyland is crowded, head on over to CA adventure. It's usually less packed and that's when we get to go on all of the kiddie rides over and over again. And if CA Adventure is packed? Welp- your screwed 🙂