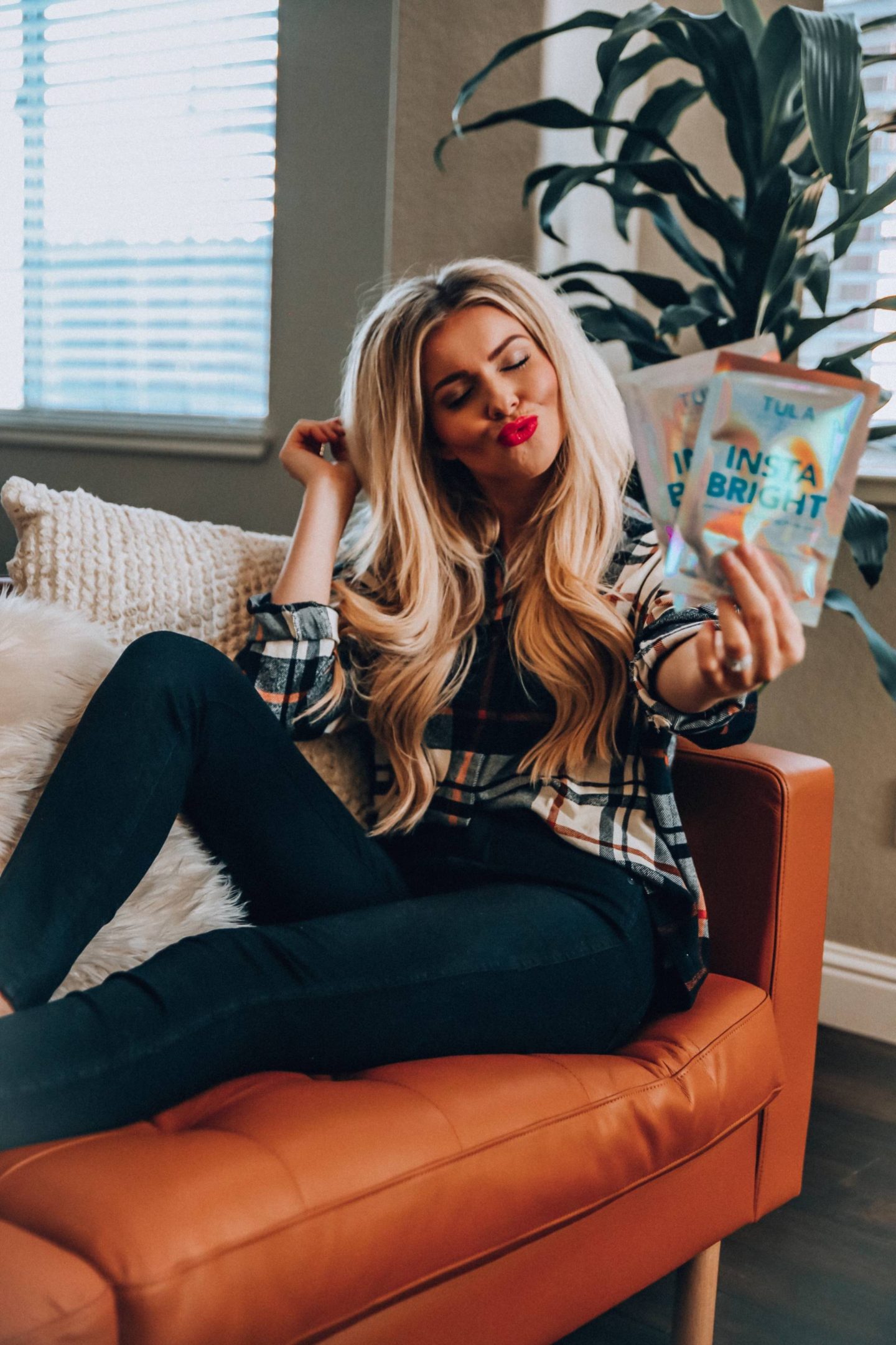 You all know my undying love for all things Tula skincare! Read this post + this post
The whole science/technology behind Tula products surrounds probiotics. It's clean and effective skincare. It doesn't contain Phthalates, Parabens, Toxins, Mineral Oil, Carcinogens, Sodium Laurel Sulfate, or harmful preservatives. They are also cruelty free.
Read this to get a full idea of why probiotic skincare works. I remember the first time I read it, it  clicked. It just makes sense! And my personal results have confirmed it.
They just launched their Holiday kits right in time for Christmas and gift giving and I couldn't be more excited to share about it! These kits are already discounted (because you're buying in bulk) PLUS you can use my code ELLABROOKS20 to receive an additional 20% off! Such a steal! And the best thing about these kits is they really are the perfect Christmas gift for any girl or woman, young or old. Can't go wrong! They have four different kits to choose from depending on what you're looking to buy/how much you want to spend…

Finding a good skincare routine has been a huge priority in my life the past six months to a year and I finally feel like I've nailed it down, the majority of them being by Tula. I have used every single one of the products seen below (this is the Ultimate Self Care Kit) and love them all. Here's why…
Hydrating Day/Night Cream – moisturizing yet doesn't break you out. This can be a tricky combo to find! I've struggled with acne the past couple of years so this has been a magic find for me. I use this both morning and night. (I often use this oil-free gel in place of it in the morning).
Exfoliating Mask – Does exactly what it says – it's gives a tingly sensation that I love, too.
Illuminating Face Serum – I LOVE this stuff! You can instantly feel it working as soon as it hits your face. It brightens and brings your face back to life if you need a pick me up! I use it every morning.
Multi-Spectrum Eye Renewal Serum – Easy to use and effective! Can be used in place of eye cream. Check out the reviews!
Insta Bright Sheet Mask – I'm a huge fan of all of their masks and this is their newest. If you have an event or just want your face to have an extra glow for a few days, use this mask.
Holiday Cosmetic Bag (seen below)
If you're new to Tula products and are looking where to start or what to buy first – buy this kit. It contains three of my holy grail products! – the Purifying Cleanser, Resurfacing Gel, and the Day and Night Cream. Plus, using my discount (Additional 20% off with code ELLABROOKS20) you will spend $62 for all of these products ($130 value) – that's over 50% off!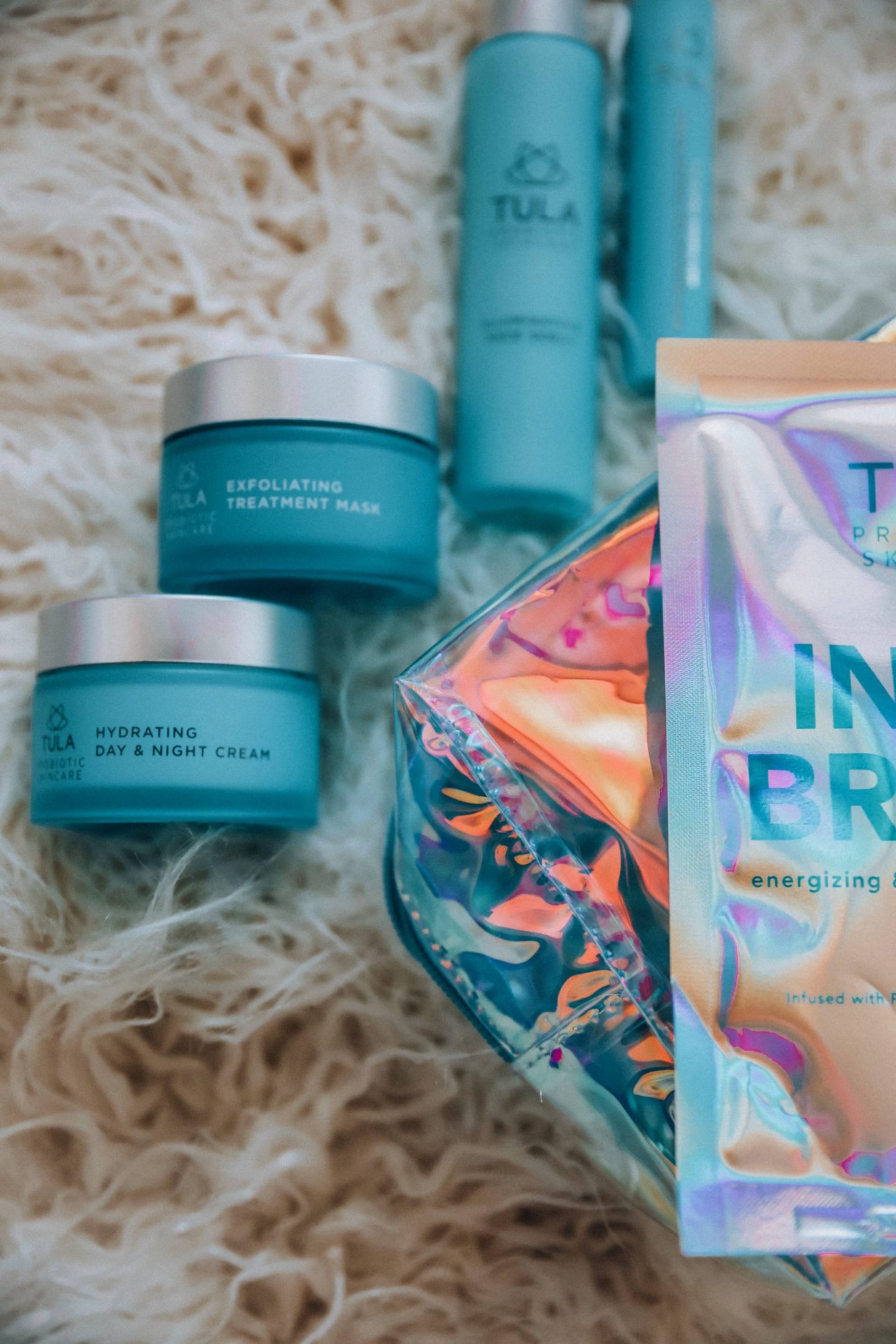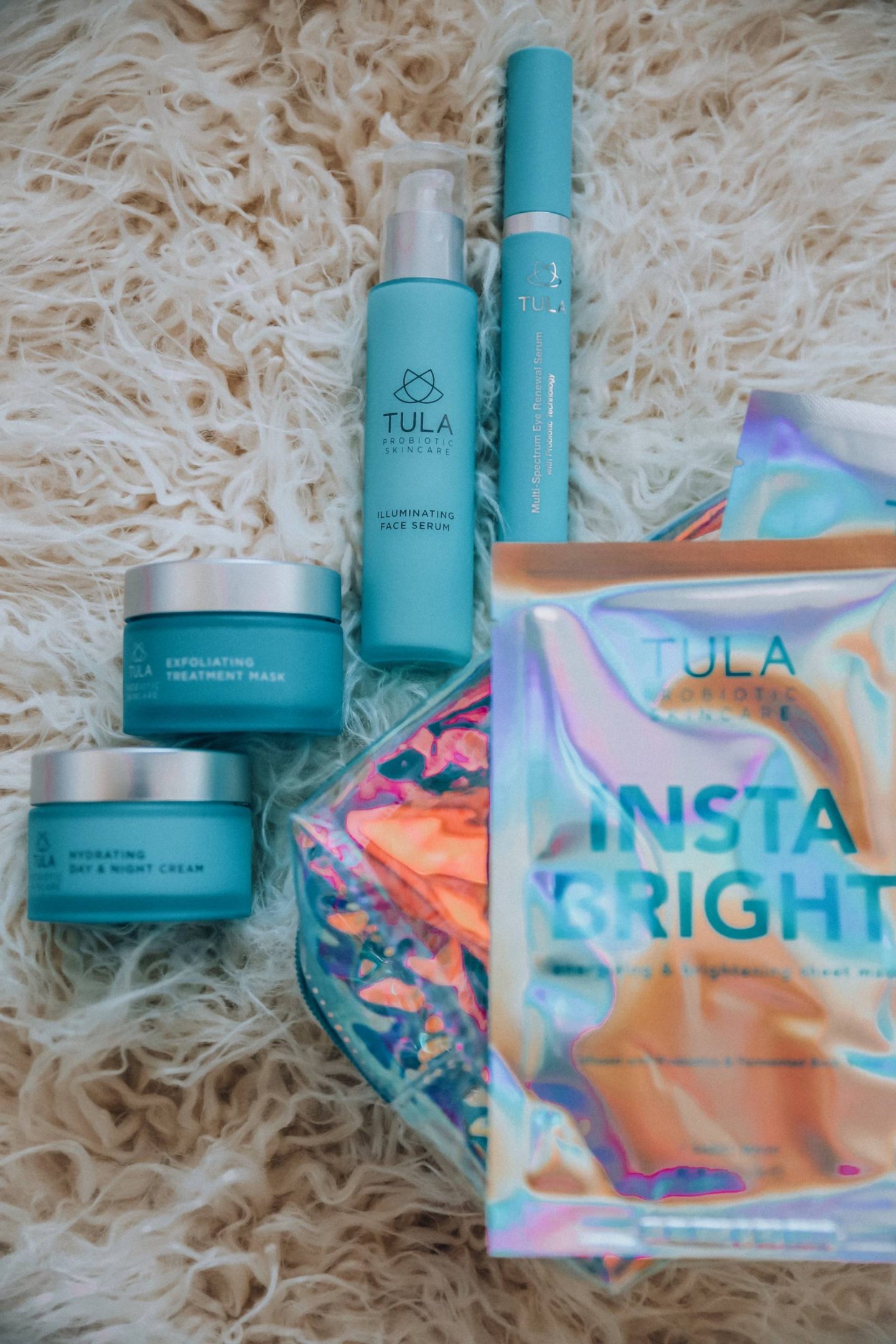 This post is sponsored by Tula, however all opinions are my own. 
XOXO